Wed 14 Oct 2020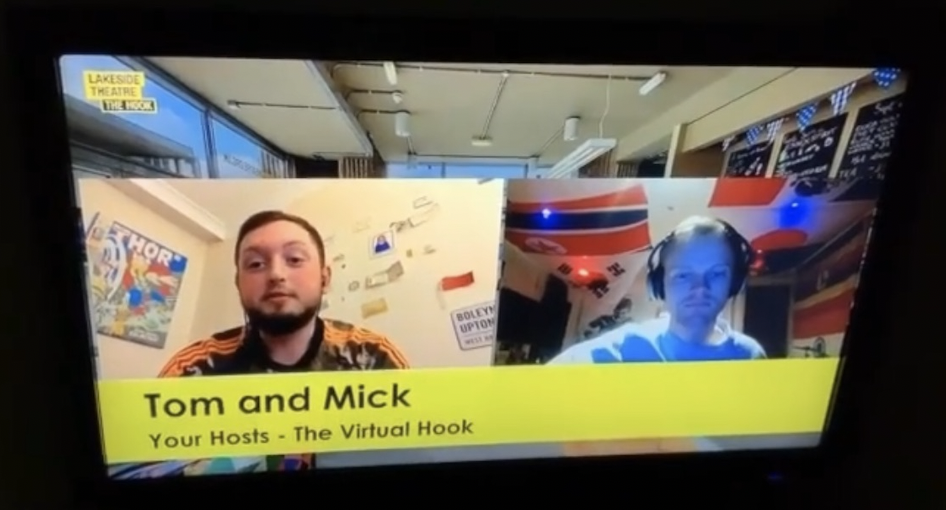 At the Lakeside Theatre, we are working to ensure we can still connect with students even while our doors need to remain closed for the time being.
Our favourite weekly event at Lakeside is definitely the Hook Open Mic night, usually hosted in the Lakeside Cafe on a Friday evening.
In order to continue this tradition, we have moved the Hook online, with a weekly two-hour live stream on our Youtube channel.
In order to join our hosts on the live stream and perform your hidden talent, you can simply let us know in the chat of the stream and we will give you a zoom link to connect to.
If you do not want to perform live or if you can't be with us on the night, you can send us a video of your performance, which we can play during the live show and everyone can still enjoy seeing that you have created.
We look forward to welcoming you to our virtual open mic night and see the talents there are here at Essex.
Check out our events page on the website to link to the Live Stream.
Fri 14 Aug 2020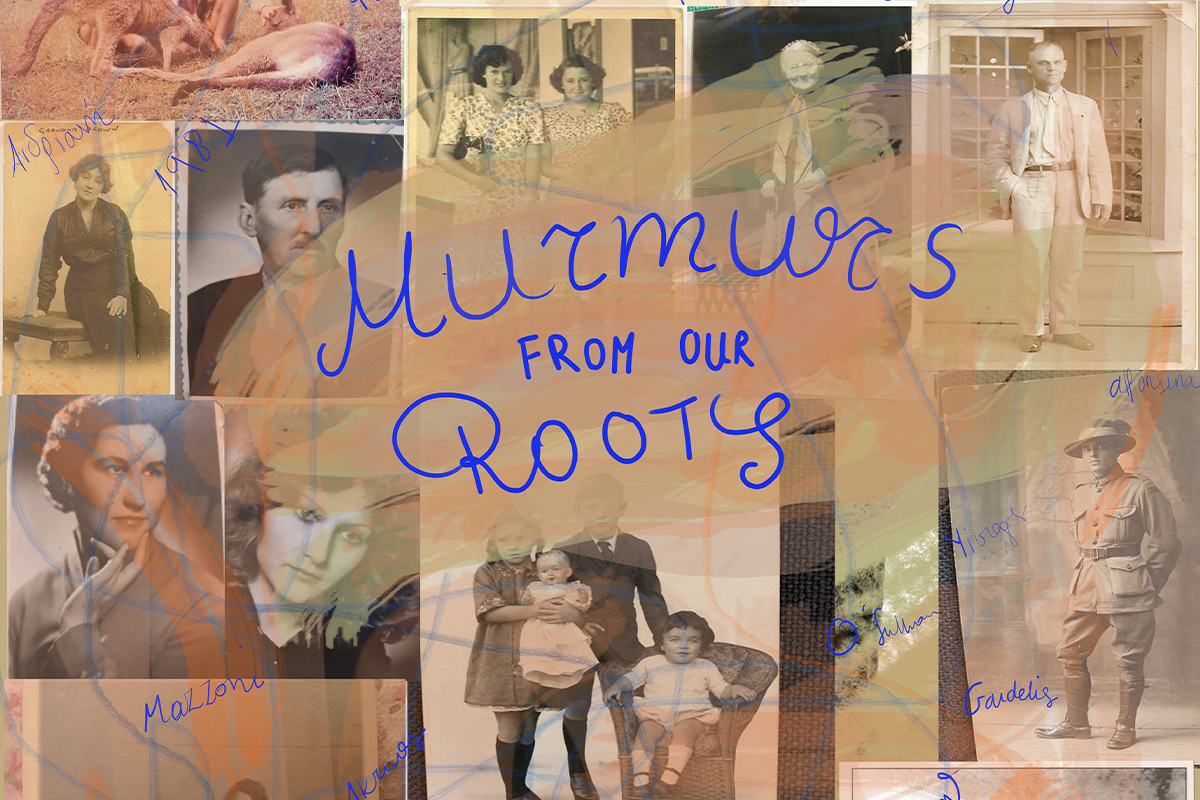 Murmurs from our Roots
Creatives – Veronica Grenville, Karolina Povilaityte, Andreane Rellou and Felicity Rose
"Who are you" and "where are you from" seem to be simple questions. We offer them simple answers.
But how do we feel about these questions? When nationality becomes a homogenised identity tag? When we want to bury our heritage like a deep dark secret? When we long for home? Or when home is long forgotten?
Filmed in the height of lockdown, this film presents a series of short reflections on our connections to our roots at a time when we are more separated than ever before.
We hope our work will invite audiences to think about their roots as more than a genealogy tree and consider how their roots shape their path.
On Twitter:
@AndreaneRellou
@Fizzitea
@KarolinaPovilai
@V_Grenville
Find out more on the Mercury Online Festival Emerging Artist.
Mercury Online Festival – line up
Fri 14 Aug 2020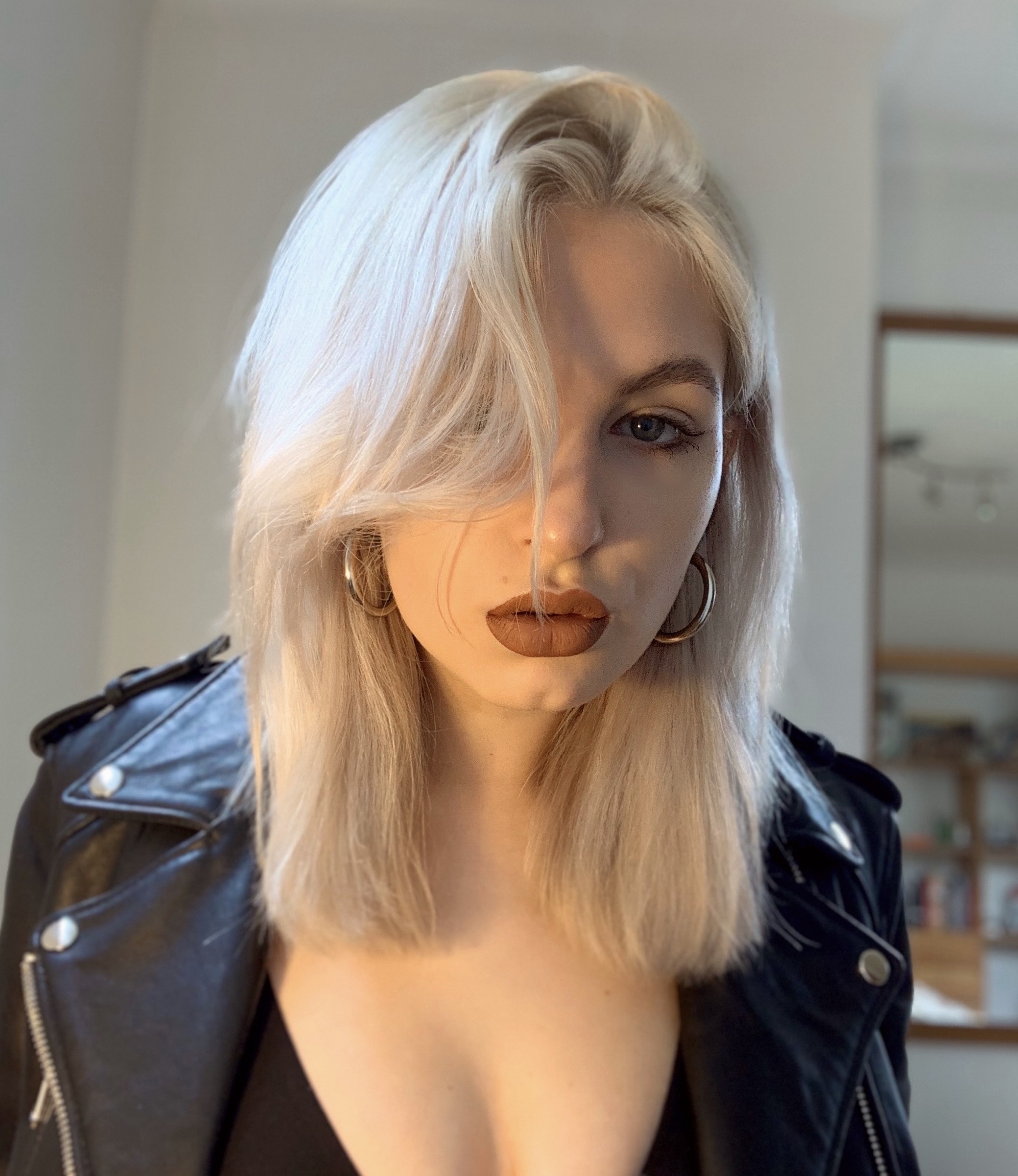 ''Waiting for Godot''
Author of the piece and performer – Modesta Vaitkunaite, student (Drama and Literature)
Camera work – Povilas Gumbis, student (Art History)
Performance is available to watch this weekend only – https://youtu.be/0Vthpg0Fg-Q
I am a drama and literature student at the University of Essex. During this quarantine it was really hard to create something when you are stuck at home. I had to think about approaching new ways of creating theatre at home and I decided to embrace digital technology.  I present you an extract from Samuel Beckett's 'Waiting for Godot', Vladimir's monologue. I chose to perform this extract because I think that the narrative of 'Waiting for Godot' bares similarities to our situation – being in a lock down. The characters want to leave – but they cannot, because they are stuck or because they have nowhere to go. They are waiting for something – Godot, salvation. In this particular monologue, Vladimir questions reality and tries to find the truth, until he realizes that he is a character in a story. He begins to understand the condition of human suffering that he tried to escape his whole life. He is a sad clown in his absurd reality.
With the help of digital technologies, I tried to resemble the absurd situation people find themselves in during the quarantine. Questioning reality, searching for some kind of truth or just waiting for the better times, just like Vladimir.
Find out more on the Mercury Online Festival Emerging Artist.
Mercury Online Festival – line up
Fri 14 Aug 2020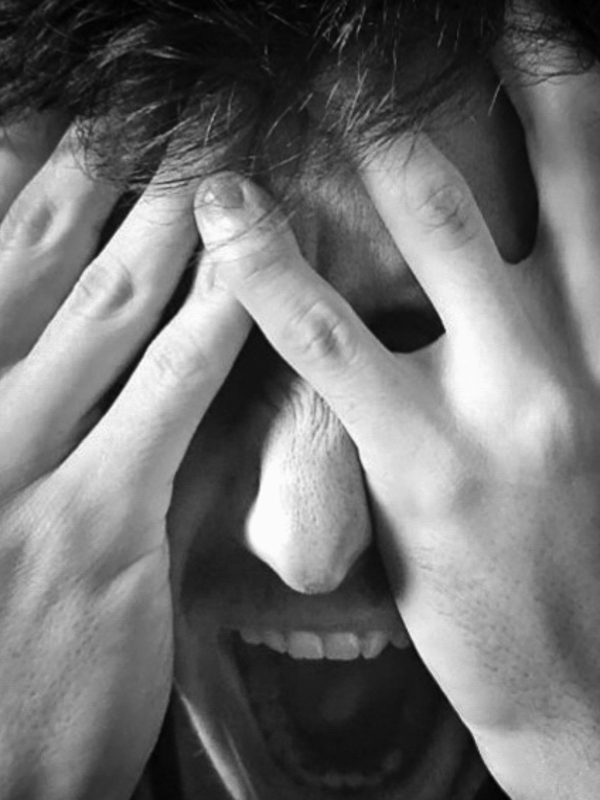 Garcin: A No Exit Story
Creator, Director, Editor- Connor Minns, Inspired by the work of Jean-Paul Sartre.
Age 12 rating
Warnings – Issues related to Mental Health conditions, stress, self-isolation related
issues, self-harm implied sounds, screams of distress, upsetting conations.
Connor Minns –
Originally from Ipswich, Connor Minns is a 25-Year-old Mature Student, studying on the University of Essex's Ba Drama course. Connor's passion and love for the dramatic arts have led him to perform in a variety of plays and play a vast array of parts such as; Cinna the poet/ Young Cato/ Publius in Fourth monkey's production of Julius Cesar, Moritz in Read Dance and Theatre College's production of Spring Awakening as well as the role of Eddy Sackville-West within Clay and Diamond's devised piece Orlando the queer Element, where he also acted as scriptwriter. Connor's decision to return to education was made to further explore other avenues within the theatrical world, from writing, directing, and devising original pieces. The discovery of the Mercury Theatre Digital Festival has allowed Connor the opportunity to showcase the skills he has been developing over the course of his first year at university, to as wide-reaching an audience as possible. The piece in question Garcin: A No Exit Story was developed through Connor's own experience of lockdown and was subsequently inspired by Sartre's drama. Connor's aim when crafting the piece was to frustrate, infuriate, and scare the audience into a state of perpetual despair unaware of when the horror will end. Connor's theatrical vision was born out of a desire to express his unspoken emotional truth during this unique time of uncertainty and to suggest that no matter how alone we may feel we can always find solace within the human connection.
Enveloped by darkness Joseph Garcin sits in silence. He knew not where he was, nor how he had arrived there, surrounded by four walls and unable to leave. A strange absence of certainty invaded every thought, every aspect of his being screamed for something- anything to save him from himself. "What?! How?! Why?! Who?!" Questions without answers slapped at the sinews of his soul. He did not eat, drink, or even sleep. Time was irrelevant to the ageless spirit he had become.
He was stuck.
Lost to reality.
An echo on the fringe of existence.
Garcin: A No Exit Story is an audio soundscape experience detailing the mental, emotional plight of the Jean-Paul Sartre character Joseph Garcin. The piece itself uses Sartre's existentialist play No Exit for inspiration casting the audience as the main character, as they delve further and further into self-isolation induced insanity.
Performer- Connor Minns
Twitter- @connorminns1
Find out more on the Mercury Online Festival Emerging Artist.
Mercury Online Festival – line up
Fri 14 Aug 2020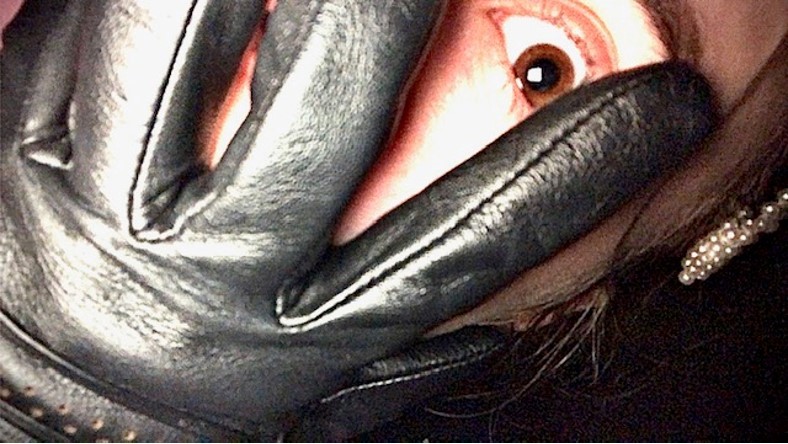 Just breathe.
Age guideline – 15+
Creative – Wiktoria Dabek.
I am a Drama student at the University of Essex. The following film is a short snapshot of my perception of a modern Antigone.
Humanity. Justice. Freedom. Family.
Antigone in my interpretation is, to the eye of the audience seen as a potent, determined young woman driven by integrity and duty.
My aim was to invoke feelings of discomfort and anger but also awe.
Sophocles' Antigone is my choice of play due to the vision of Antigone as an independent and rebellious woman, thus reflecting the courage we all hold during the tough times in quarantine.
The plot of my film includes her brother's drug war and the police involved as the cause of her illegal arrest. Antigone seeks Ismene's help to retrieve her dead brother's body: Eteocles and free her second brother; Polynices. Yet, Antigone's failed rescue resolves in Polynices execution and her suicide.
The moral of my film was to express the dangers of humans striving for power and a reminder of the need for a democratic society. The right to reject society's obligations and the power the state holds is also an important message for example through torture for information, secrecy, and disobedience of laws.
'All men make mistakes, but a good man yields when he knows his course is wrong and repairs the evil. The only crime is pride.'  ~ Sophocles, Antigone.
Trigger warning: Mental health- e.g. hallucinations. Sensitive to people suffering due to quarantine, dealing with loss.
Review:
Mary Mazzilli – 'full of effective images, where you used the ordinary and the mundane to tell a very intimate and dramatic story'
Instagram – vickiedaa
Find out more on the Mercury Online Festival Emerging Artist.
Mercury Online Festival – line up
Fri 14 Aug 2020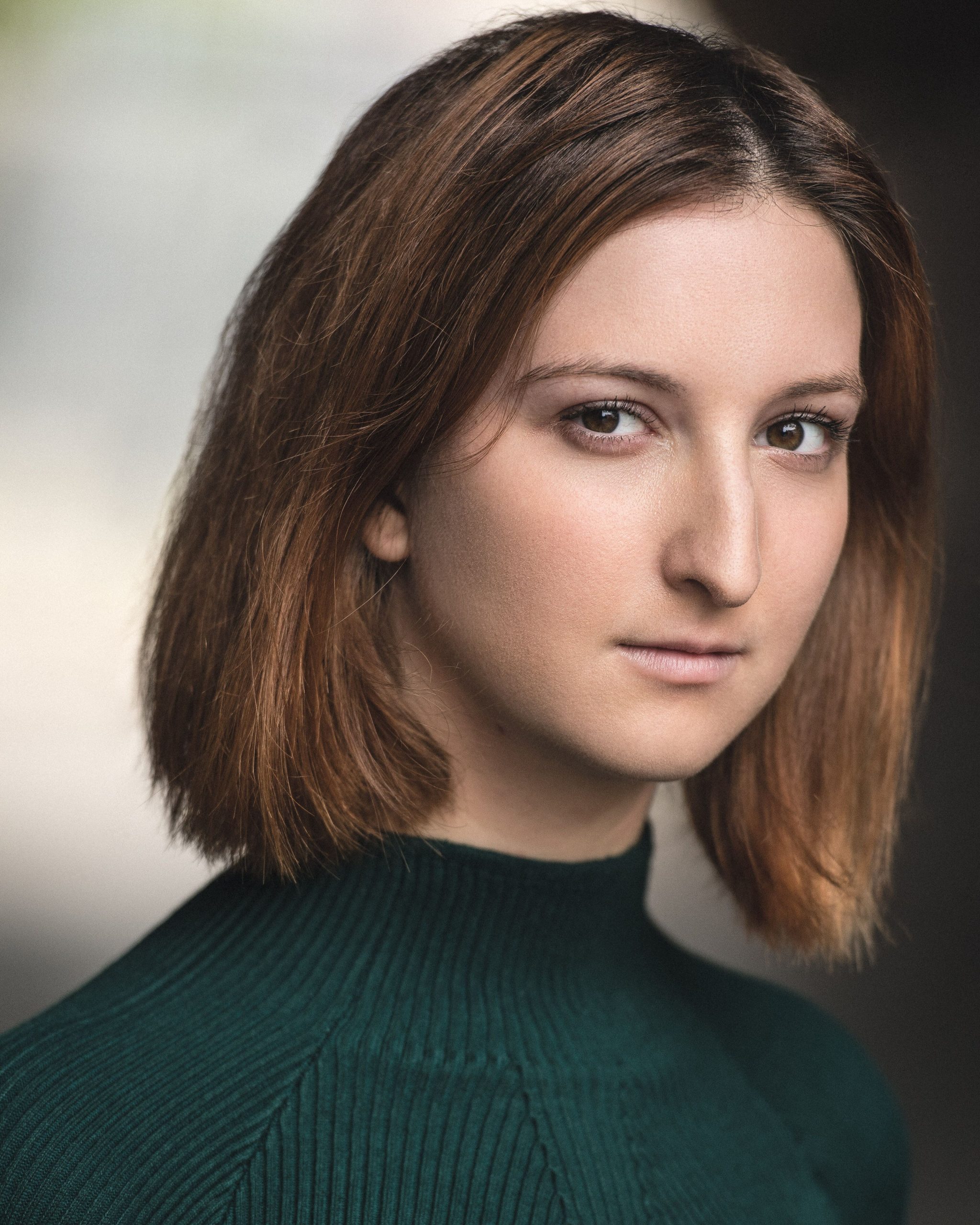 Barricades
Filmed piece by Marina Cusí
Age guideline – 16+
Barricades is both a Catalan and an English word, that share the exact same meaning.
'Barricades' is a play about the fight for identity, freedom of speech and language, despite governmental oppression, police violence and media control.
This is a play about living a revolution in the XXI century, from the impotence of watching on a screen from afar. This is also a play about a fight for democracy carried on through generations.
'Barricades' is a story beyond flags or nationalities, which speaks to a shared humanity that resists oppression. A humanity that understands of no physical or language barriers
Marina Cusí as herself
Trigger warnings: Images of violence, strong language, mention of totalitarian regimes
Social media handles
Instagram: @mariinacusi
Facebook: Marina Cusi Sanchez
https://www.facebook.com/marina.cusisanchez
Website: https://marinacusisanchez.com/
Find out more on the Mercury Online Festival Emerging Artist.
Mercury Online Festival – line up
Fri 14 Aug 2020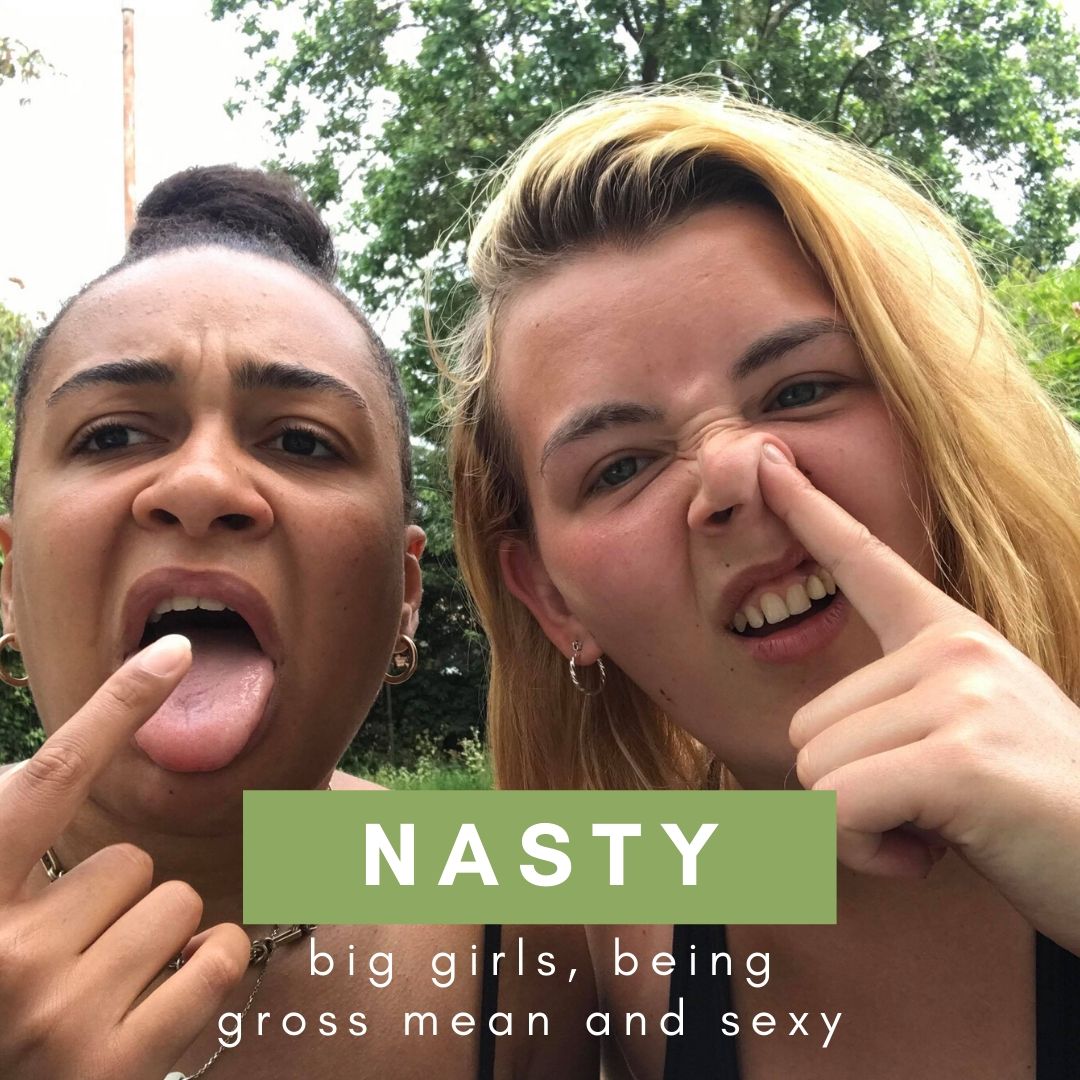 Nasty: Big girls being gross, mean and sexy.
Age guideline: 16+
Writers, director and performers:
Rio Topley is a current MA Theatre Practice student at the UoE. In 2018, Rio directed the Lakeside Theatre TAS Pantomime, 'Journey to Oz' with Georgie Kirk. In 2019, Rio performed at the Edinburgh Fringe Festival with 'millennials and other terrible things' with their production of 10:31 MCR.
Amy Stephenson-Yankuba is a current MA Theatre Practice student at the UoE. Amy has previously participated in scratch nights at the Mercury Theatre, performing a piece of her own new-writing as well as that of others. Her most recent work includes doing a voiceover for a mental health webseries for children.
Together, Topley and Stephenson-Yankuba have created many pieces of theatre, including 'The Sirens' (in collaboration with Georgie Kirk), performed at the Lakeside Theatre in 2019.
'Nasty: Big girls being gross, mean and sexy' uncovers the inner worlds of two girls in their early twenties who battled with their body image, eating habits and their compulsive need for self-pleasure all the way through their teenage years. Sit tight and hold on to your nose as they take you on a wild ride, exposing what it really meant to be a big girl in a society that worshipped the thigh gap. Be prepared for shocking revelations which will challenge every notion of femininity you may have encountered, and some things that will make you question the humanity of the performers entirely. 'Nasty' is an explosion of honesty, bodily fluids and uncomfortable conversations that the big girls feel are long overdue.
Performers are Rio Topley and Amy Stephenson-Yankuba
Trigger warnings – Anorexia, Bulimia, mentions of self harm, scenes that some may find distressing, strong language.
Instagram:
@nasty_girlsx
@riomontanaxo
@amyyyysy
Find out more on the Mercury Online Festival Emerging Artist.
Mercury Online Festival – line up
Fri 14 Aug 2020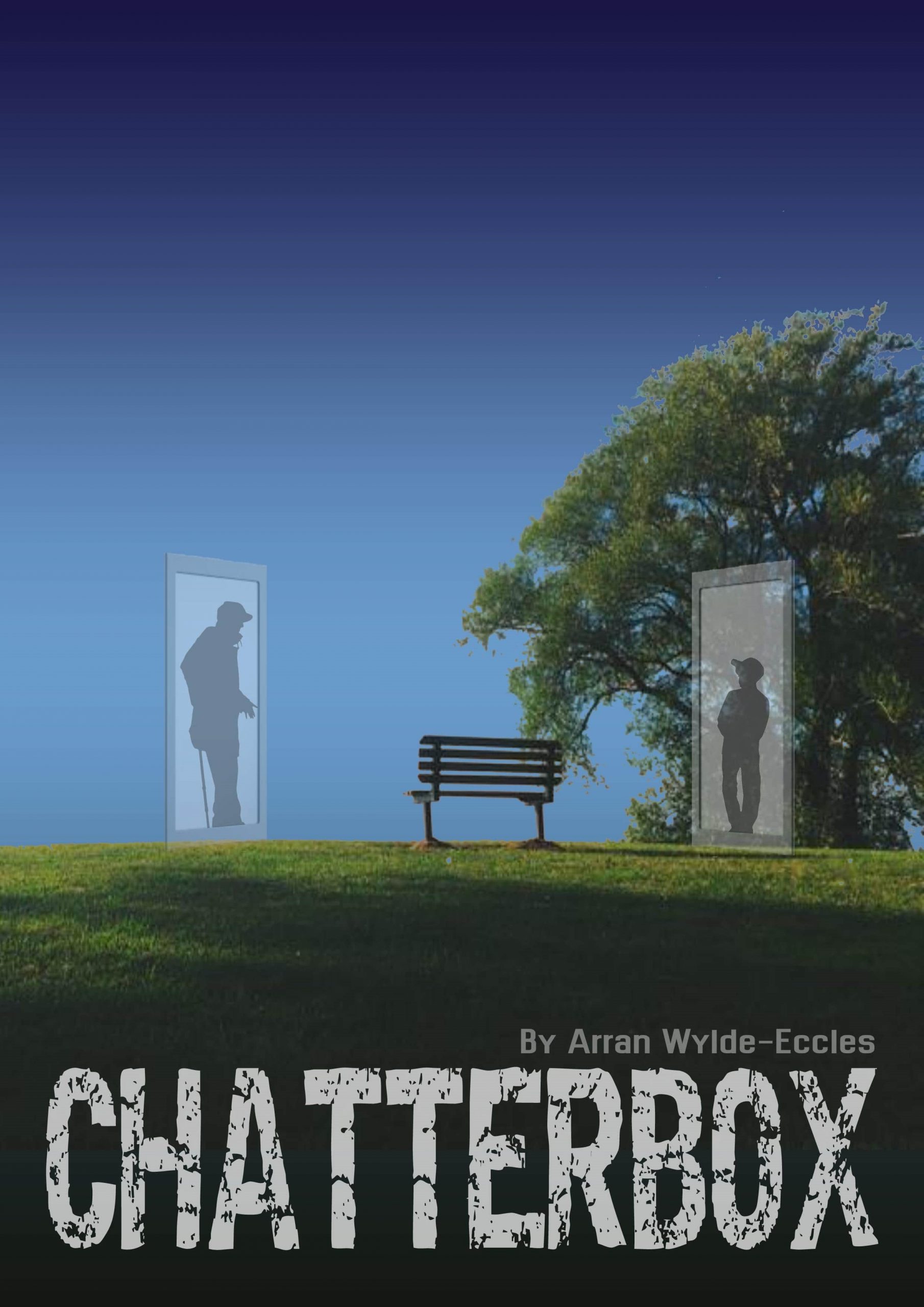 Chatterbox by Arran Wylde-Eccles
Age Guideline – 15+
Warnings: suicide/suicidal feelings/references to rape/ mental health/physical health
"Arran is currently studying his MA in scriptwriting at the University of Essex. He loves comedy, drama and all the weird things in between."
A light-hearted tale of a fleeting encounter. A young boy finds himself in the company of Albert, a 38-year-old man hogging a bench in the middle of nowhere. As the conversation thickens, the strange pair find out they may have more in common than they originally thought.
Performers:
Henry – Young boy
Henry is a writer, director and actor from the University of Essex. When not working on theatre, he can usually be found playing fifa or asking people if they think his head is too big.
Joey – Alfred
Joey Cadge, 32 Just graduated with a degree in sociology and politics. He has been acting for 4 years and enjoys naturalistic theatre with a comical side. He has had roles in plays such as Festen, Antigone and The Homecoming.
Social Media Handles:
Arran
Instagram – @arranwyldeeccles
Twitter – @arrrrrrrran
Facebook- Arran Wylde-Eccles
Joey
Facebook – Joey Cadge
Henry
Instagram – @Henrybxo
Twitter – @Hernybxo
Facebook – Henry Burt
Find out more on the Mercury Online Festival Emerging Artist.
Mercury Online Festival – line up
Fri 14 Aug 2020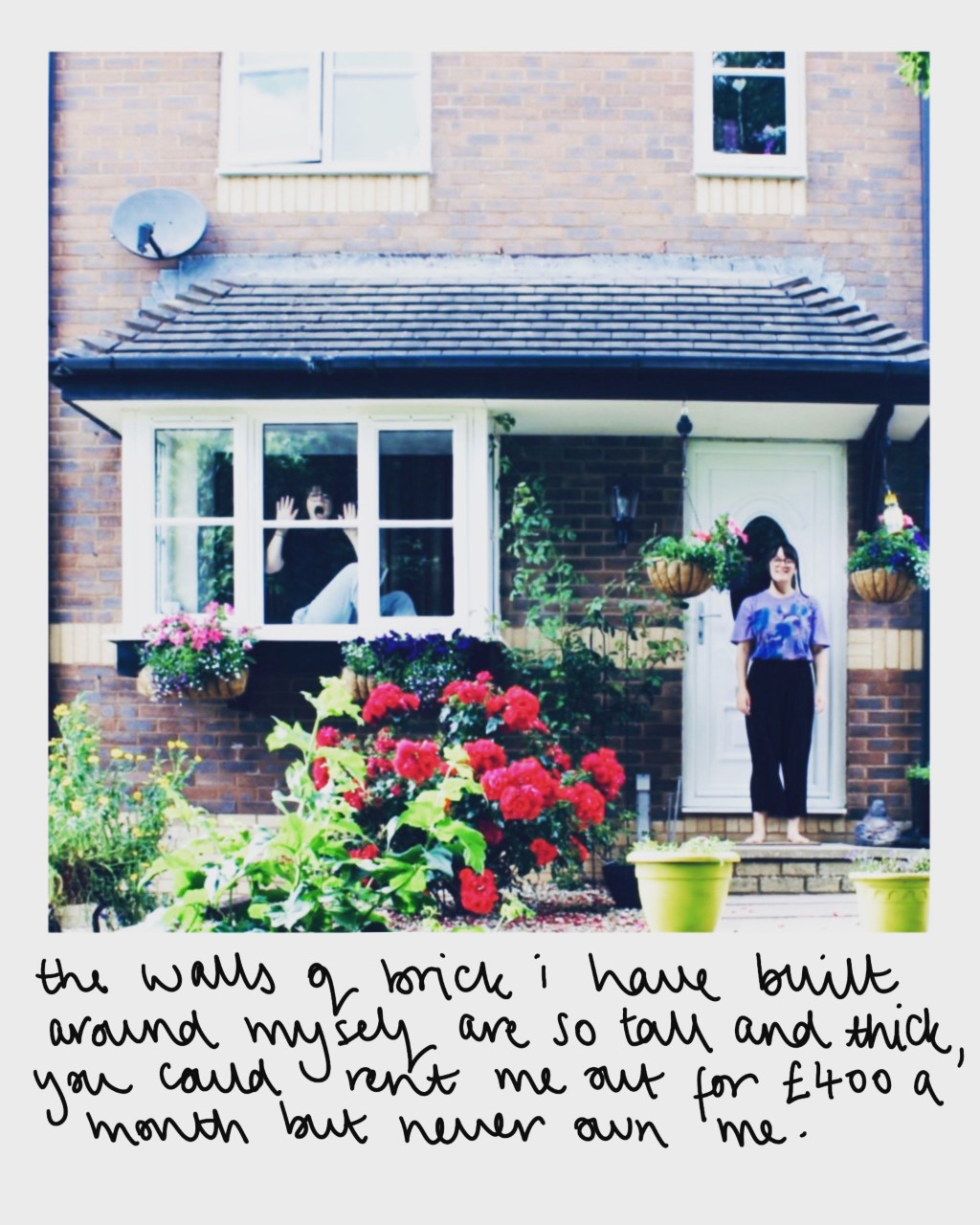 the walls of brick
Writer/director: Kirsty McMachan
Film/editing: Imogen McKay
Age guideline – 15+
'the walls of brick' is a practice-as-research project seeking to examine the stigma that surrounds the lesser-known symptoms of Obsessive-Compulsive Disorder. Through Zoom workshops with three female-identifying actors who also have OCD, Kirsty has devised a piece of autobiographical theatre that combines poetry and physicality. Working within each of their homes, and complying with the rules of lock down, the resulting film is intended to be both educational to the audience and empowering to those who live with an often trivialise mental illness.
Performers:
Kirsty McMachan
Ruby Barry
Marina Cusi-Sanchez
Amy Laverick
Joey Cadge
Archie McMachan
Lorna McMachan
Trigger warnings – Mild swearing, potential triggers for those with OCD rituals (images of repetition, intrusive thoughts, compulsive hand-washing), flashing words appear on screen, blood, mentions of rape, incest, paedophilia, suicide
instagram – @wallsofbrick
Kirsty McMachan
Instagram: @kmcmachan
Twitter: @kmcmachan
Imogen McKay
www.imy-inspired.co.uk
Instagram: @imy_inspired
Twitter: @ImyMckay
Youtube: I'm Imy https://www.youtube.com/channel/UCn6K7wujmCmrKYa6plrQYhA
Ruby Barry
Instagram: @bazz_wazz
Twitter: @barrybunkum
Marina Cusi Sanchez
www.marinacusisanchez.com
Instagram: @mariinacusi
Amy Laverick
Twitter: @amy_lavvy
Find out more on the Mercury Online Festival Emerging Artist.
Mercury Online Festival – line up
Fri 14 Aug 2020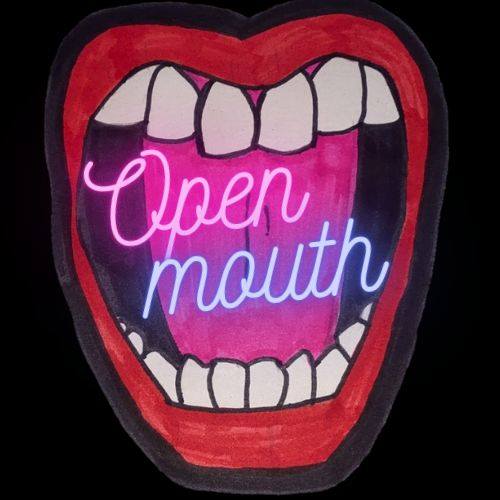 Let's Talk About Sex
Age guideline – 15+
Script writers/artists – Danie McIntyre and Natalie Elliott
Let's Talk About Sex is an ambitious, original, fun, moving, and urgent piece of Rights-based theatre. A naturalistic piece that explores the lack of accurate sex education in British schools. Our education isn't changing and the gaps in our sex education include, STI's and the stigma that surrounds them, the LGBTQ+ community and consent. These topics aren't spoken about due to the governments belief that it isn't necessary or peoples own embarrassment. But we're here to open our mouths and tell you that these gaps are necessary, in fact it's vital to the development from an individual's childhood/ teenage years to adulthood. We're here to tell you how important it is to talk about sex.
Danie McIntyre-
Danie is a BA (Hons) Drama graduate from the University of Essex. Within her time at Essex, Danie performed at the Lakeside Theatre taking on a variety of roles in theatre, original writing and pantomime, including playing the role of Jenny from Simon Stephens play, Birdland and directing Shakespeare's, A Midsummer Night's Dream and Immaculate by Oliver Lansley. Whilst
studying, Danie also carried out training at the Identity School of Acting and will now be continuing her professional actor training at one of the top drama schools in London, the Academy of Live and Recorded Arts, where she will gain her Masters in Professional Acting.
Natalie Elliott-
Natalie is a BA (Hons) Drama graduate from the University of Essex. She is a theatre maker, writer and enthusiast. Natalie has performed in many shows within the Lakeside Theatres Main House, where she took on lead roles in both POSH by Laura Wade and Rosencrantz and Guildenstern are Dead by Tom Stoppard.
Trigger – Strong Language
Social Media:
Open Mouth (Our Theatre Company):
Instagram @openmouththeatre
Twitter @OpenMouth14
Actors:
Danie McIntyre
Instagram @the.daniemac
Twitter @thedaniemac
Natalie Elliott
Instagram @natjelliott
Find out more on the Mercury Online Festival Emerging Artist.
Mercury Online Festival – line up