Thu 28 Sep 2017
The cat's out of the (tote) bag…
We're very excited to officially reveal our brand new Lakeside Theatre tote bags. Want to get your hands on one? All you have to do is become a Lakeside Theatre member…
If you sign up for a Lakeside Theatre membership before 31 October 2017 you'll get an exclusive tote bag absolutely FREE. Not to mention 365 days of cheap tickets and freebies!
Pop into the cafe to pick your design – there are four to choose from – but be quick, as they're only available while stocks last. You can buy a Lakeside Theatre membership online here or from the cafe.
Tue 20 Jun 2017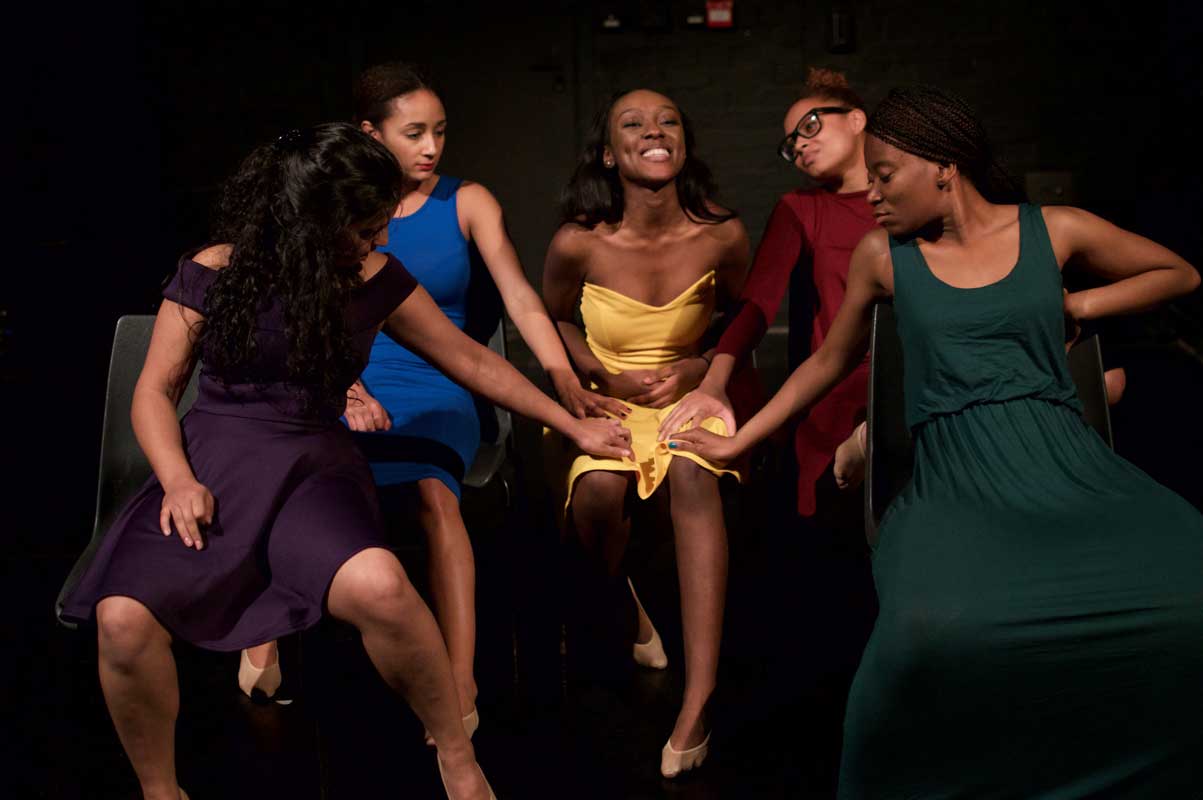 Due to popular demand we're giving you one more chance to put on your own show in our Studio this Autumn term!
Every season the Lakeside Theatre invites proposals from current and former University of Essex students to make shows for our Studio Theatre as part of our Homegrown Shows programme. Find out all the juicy details below.
What dates will the show be? Tuesday 24 – Wednesday 25 October
Who can apply? All University of Essex students and Alumni. You don't need to have any theatre experience to apply – we are completely open to all!
What are we looking for? ANYTHING! But we are particularly interested in applications surrounding Black History Month. 
How do I apply? Download the application form below and send it to arts@essex.ac.uk by the deadline date.
Good luck!
———
Applications are now CLOSED but keep an eye out for when they re-open for the 207/18 Summer term!
Tue 2 May 2017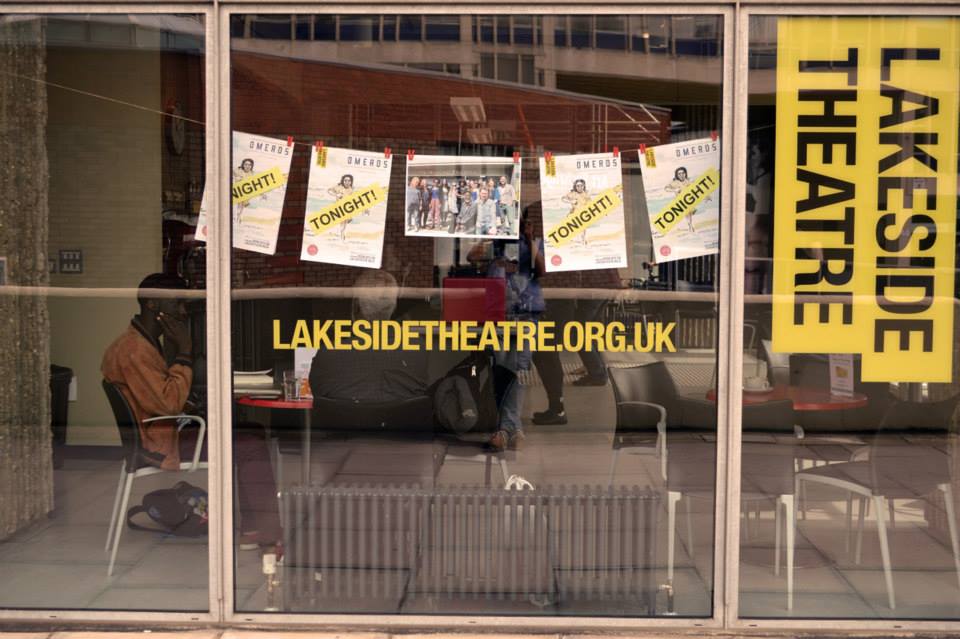 Access is really important to us here at the Lakeside Theatre, and we want to make sure that we're accessible, welcoming and open to all.
That's why on Thursday 18 May we're holding our first Access Advisory Group meeting.
We'll be talking about:
What accessibility measures we currently have in place
What plans we have for the future
Most importantly, we'll be asking for your feedback on how we can improve
Please come along, sit down for a cuppa and chat to us about what we need to do next!
Access Advisory Group meeting
Thursday 18 May
11am – 12pm
Lakeside Theatre
Please email arts@essex.ac.uk to confirm your attendance
Thu 13 Apr 2017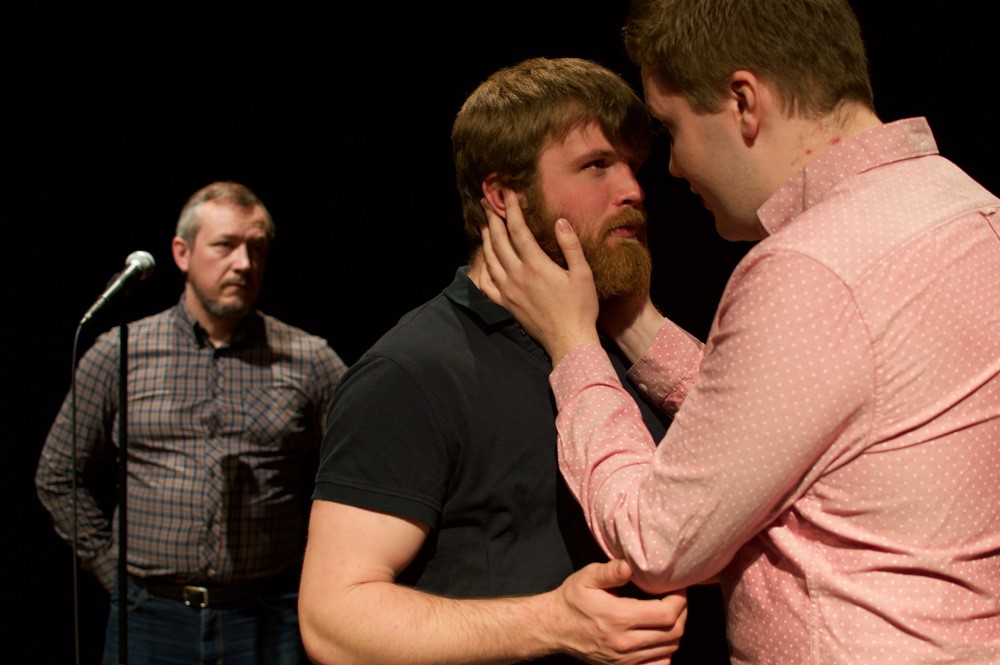 Each new performance that takes to the Lakeside Theatre stage is exciting…  but excitement levels go through the roof when it stars a University of Essex graduate!
We spoke to ex Drama student Jacko Pook about his upcoming performance in Play Something by Paul T. Davies, a poignant tale of LGBT love.
Hi Jacko. Introduce yourself!
My name is Jacko Pook. I completed a BA in Drama and an MA in Playwriting at the University of Essex. I am currently trying to find and take opportunities to do more acting, whilst also trying to find platforms for my poetry, playwriting, and music.
It's been a few years since you graduated from University of Essex. How was your time here?
I only graduated with my MA last summer, so it hasn't actually been that long. University was an eye-opening experience for me. I have learned some essential skills and had a small insight into the industry I want to be a part of. However I maintain that the greatest gift I had from my years at the University of Essex was that I learned some important lessons about who I am. This is probably very much to do with my age whilst at university, but I would be drastically different if I had not spent these formative years in such a tolerant and thoughtful environment.
Fri 31 Mar 2017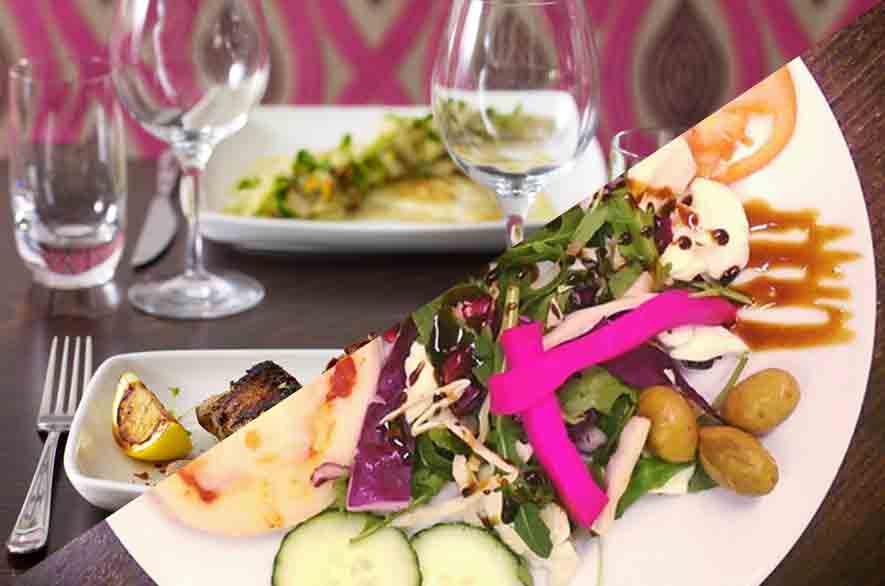 Looking for the perfect date night plans? Fancy some fine dining or looking for a quick bite before the show? We've teamed up with Wivenhoe House and The Olive Branch to offer you two delicious dinner options for our Live Screenings.
Free prosecco
Head to Wivenhoe House and enjoy a free glass of prosecco with your meal! Show your ticket or booking confirmation email and you'll get a free glass of bubbles.
Dinner is available from 5pm and Wivenhoe House is only a 5 minute walk from the theatre. Visit wivenhoehouse.co.uk or call 01206 863666 for more information.
Syrian pop-up
Wivenhoe favourite The Olive Branch will be serving authentic Syrian food in our Cafe from 6 – 7pm. Fill your boots with delicious falafel, hummus and wraps, the perfect quick bite before the show starts.
Keep an eye on our Facebook and Twitter accounts to be kept up-to-date with when they'll be here.
Now all you need to do is book a ticket to a live screening! Find out what we've got coming up 
And don't forget – we've got free parking! #bonus
Fri 3 Mar 2017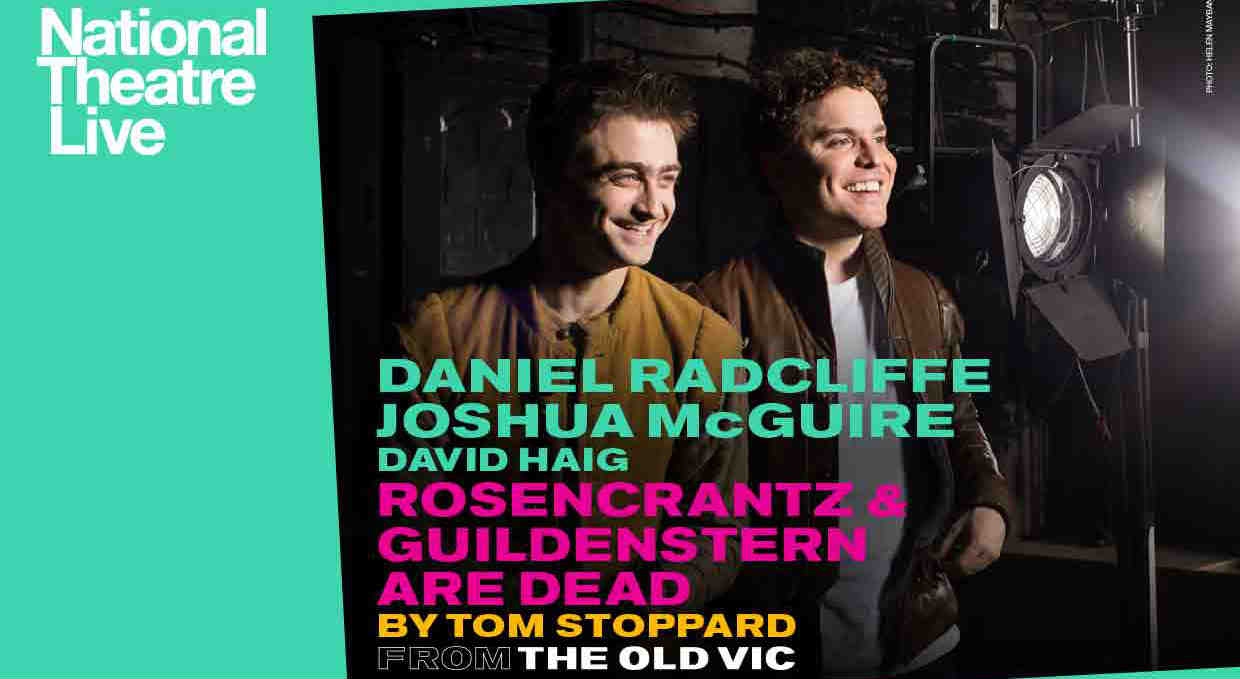 This academic year we've brought you various National Theatre and Royal Shakespeare Company live screenings and encore screenings such as No Man's Land and The Tempest, and the response so far has been great – and we have some exciting news…
Tickets for University of Essex students are now just £8.50 in advance or £10 on the door! Check out what's coming up here here.
We hope that you'll take advantage of this new offer by booking your ticket for some upcoming events such as NT Live: Twelfth Night (Thursday 6 April) and Rosencrantz & Guildenstern Are Dead (Thursday 20 April).
And to further tempt you, here is a trailer for Twelfth Night…
Fri 27 Jan 2017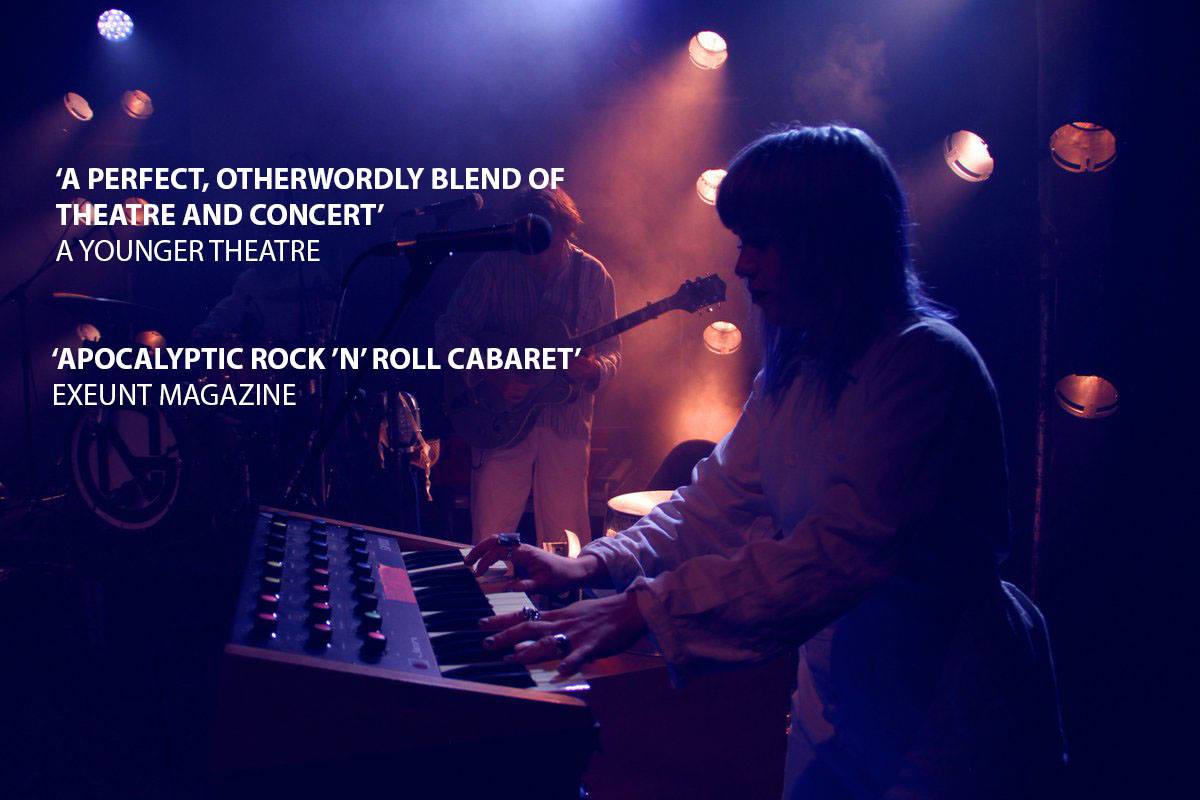 As St Patrick's Day is fast approaching, we thought what better way to celebrate than to offer you a theatre deal you can't resist?
For the performance of Songs For The End Of The World on Friday 17th, we're offering you your ticket for half price, with your ticket giving you access to cheaper drinks throughout the entire night – including The Hook in the Lakeside Cafe, which starts at 9pm.
Drinks include a double, (yes double!) Irish whiskey and coke for just £2.50 and a pint of Guinness for the same price.
Don't miss out on a great evening!
Wed 7 Dec 2016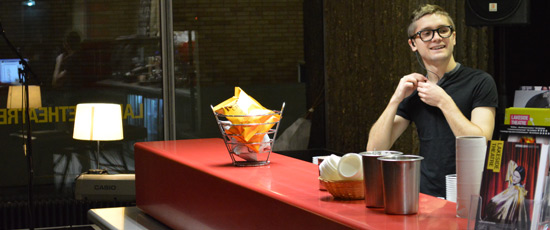 Would you like to be a part of our theatre family at the Lakeside? Well, we're searching for a new Duty Manager to join our front-of-house team!
The Duty Manager will be responsible for the smooth running of events and performances at the theatre, managing the front-of-house assistants and volunteer ushers. The position will provide valuable experience working in a customer-focused environment and in performance venue management.
So if you love the theatre and you'd like to be part of our exciting programme of events, take a look at our job pack below:
The closing date for applications is 18th December, and interviews will take place on the week beginning 9th January.
Thu 27 Oct 2016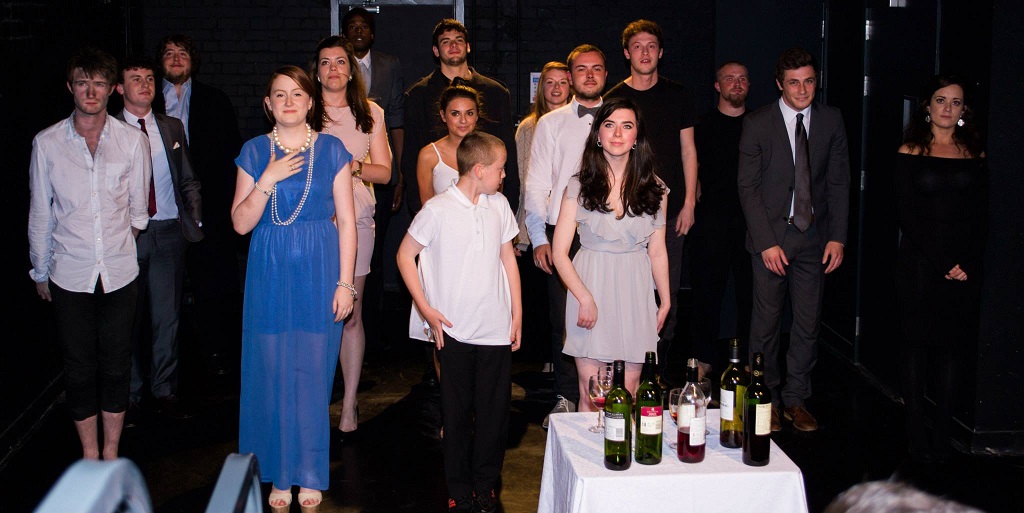 Every season the Lakeside Theatre invites proposals from current and former University of Essex students to make shows for our Studio Theatre as part of our Homegrown Shows programme.
Since 2013 we've encouraged students to form companies that have enabled them to direct, produce and technically manage over 20 small scale studio shows. Over the course of Spring and Summer Term in 2017, up to 5 new shows have the opportunity to be produced.
Lakeside Theatre Studio Shows are awarded by application and all forms can be found below! All University of Essex Students and Alumni are eligible to apply. If you want to produce your own show in the Studio we'd love to hear from you.
We look for productions that:
- Complement the LiFTS curriculum.
- Will inspire and excite our audiences.
- Contribute to the cultural conversation on campus.
The Lakeside Theatre will also consider any original theatre scripts. All proposals to be submitted by 5pm, 2nd November 2016.
Any questions regarding these documents to be emailed to Barbara Pierson bpeirs@essex.ac.uk and Genine Sumner grsumn@essex.ac.uk.
GUIDELINES FOR SUBMITTING A LAKESIDE THEATRE STUDIO SHOW PROPOSAL
LAKESIDE THEATRE STUDIO SHOW APPLICATION FORM 2017
Fri 14 Oct 2016
Would you like a place on campus to read books and make friends?
Need a cosy nook to discuss the best works from the annals of art history?
Want to bring back the bustling cafe culture that influenced Paris's 'Lost Generation' in the 1920s? (Okay, that one's a bit of a stretch.)
Then come on down to The Art Café, an initiative brought to you by "L'Art pour l'art" – the University of Essex's art society – and the Lakeside Theatre. This concept has been developed with the aspiration to make art accessible to the many. The Art Café is open to all, allowing attendees full access to the society's collection of books. The collection includes poetry, philosophy & art history texts. All books will be free for you to read in the warm, hospitable atmosphere of the Lakeside Theatre Café.
The first Art Café will take place on Monday 24th October at 3pm-5pm.
Please note: the books which belong to the collection will not be available to withdraw and must be returned at the end of the event, so everyone is able to have access to them in the future.