Meet the cast: Dani Kolanis
Thu 3 Oct 2019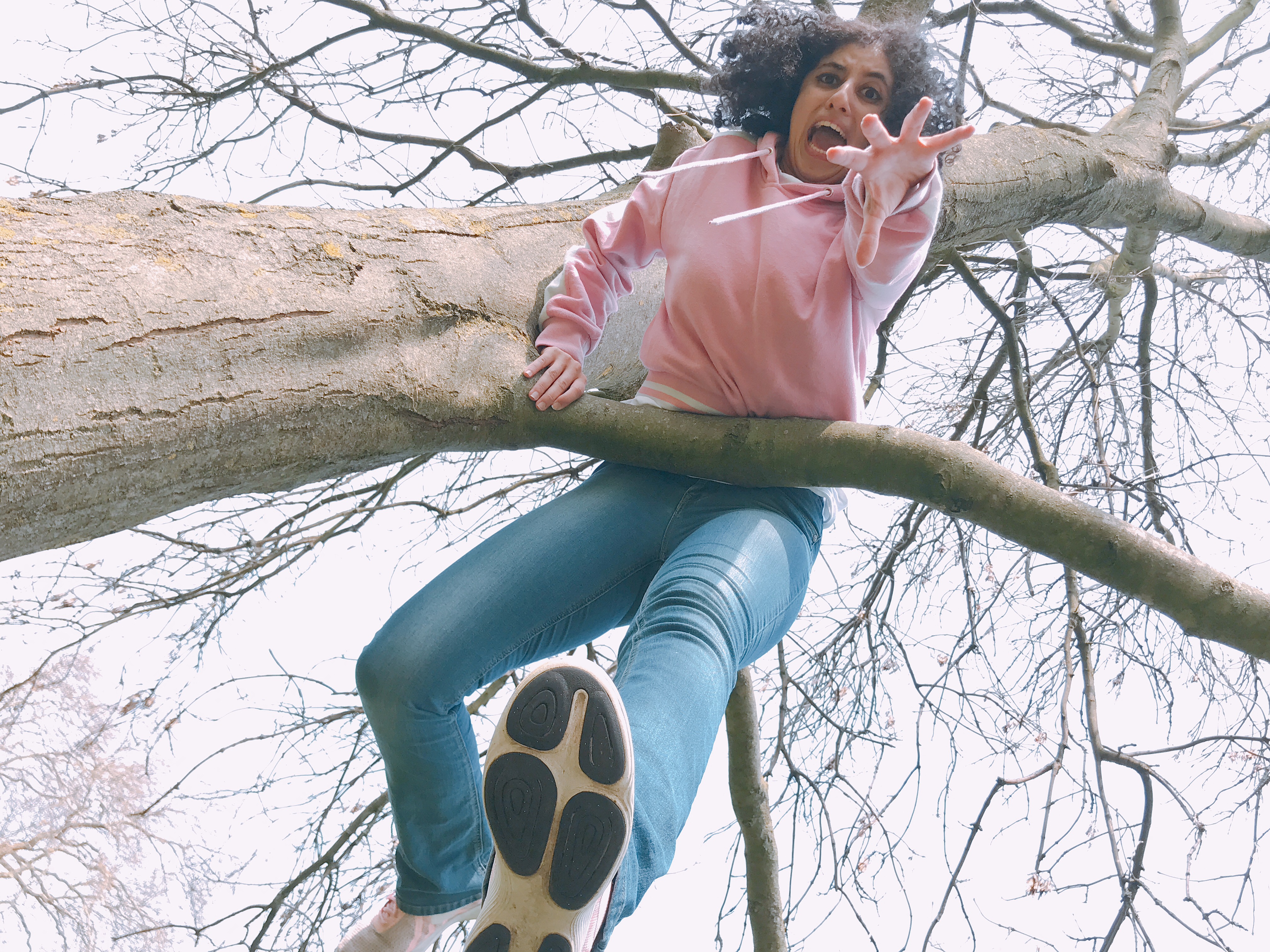 There are many joys of being a Theatre at the heart of Essex University's campus and one of that is supporting students whilst they study here and even after they graduate. Meet Dani Kolanis the writer and director of Cadets, coming to Lakeside Theatre from Tues 22 Oct – Wed 23 Oct.  
Tell us about yourself. How did you get into making theatre?
So my name is Dani. I really enjoy stories that make me laugh, make me cry, and teach me something new. Storytelling is something natural and universal. Everyone knows a hilarious aunt or a friend who says the most random things. And that's really what theatre is. I actually got into making theatre by accident.
I watched The Shining when I was 14 and decided that I wanted to BE Jack Nicholson. Not an actor. Nope, I legit wanted to be Jack Nicholson. I had a MySpace profile dedicated to the movie with the creepy twin girls and the theme music. My page was so scary I couldn't even go on it.
Someone later told me that to achieve that goal I should take GCSE Drama. My drama teacher was very confused as I HATED acting…
In productions, I was usually cast in roles that I didn't really connect with. Train driver. Ethnic killer on the block. A tree. Seriously.
So I started writing my own stories. When I went to the University of Essex I studied English and Drama and I realised it's actually possible to have a career in theatre.
Tell us briefly about your show
It's a funny little show about a group of teens from London who go on a big intense activity competition weekend in a last attempt to stop their youth group from being shut down. Expect lots of laughter, 2010 tunes, and classic North London bants!
In one sentence, what's the message of your show?
Sometimes you just have to laugh.
What do you think of the Lakeside Theatre?
I love the Lakeside Theatre. Some of my favourite productions have been staged here. Ballad of the Burning Star. Inspector Norse. Maison Foo. They have a really exciting programme of international artists that are showcasing the diversity within the theatre scene.
Your play is set in the London borough of Camden. What does the area of Camden mean to you?
Camden means everything to me. It's where my granddad first settled when he came over from Cyprus in the 60s. It's where my mum grew up and it's where I was born and raised. My entire family has lived in Camden. I went to school here, and most of my life decisions are based on whether or not its on the 29 bus route. This borough pretty much raised me.
If audiences came away with one thing from seeing your show, what would it be and why?
They'd see that their hilarious stories deserve to be put on stage too.
What's next for you?
Becoming Jack Nicholson. Jks. I want to take #CadetsThePlay across the UK.
#CadetsThePlay is coming to the Lakeside Theatre on Tuesday 22nd – Wednesday 23rd October (book here)!
You can follow updates about the play across Dani's social media…
Insta: @danikolanis
Twitter: @danikolanis
FB: Dani Kolanis
We can't wait to welcome Dani back!