Thu 26 Mar 2020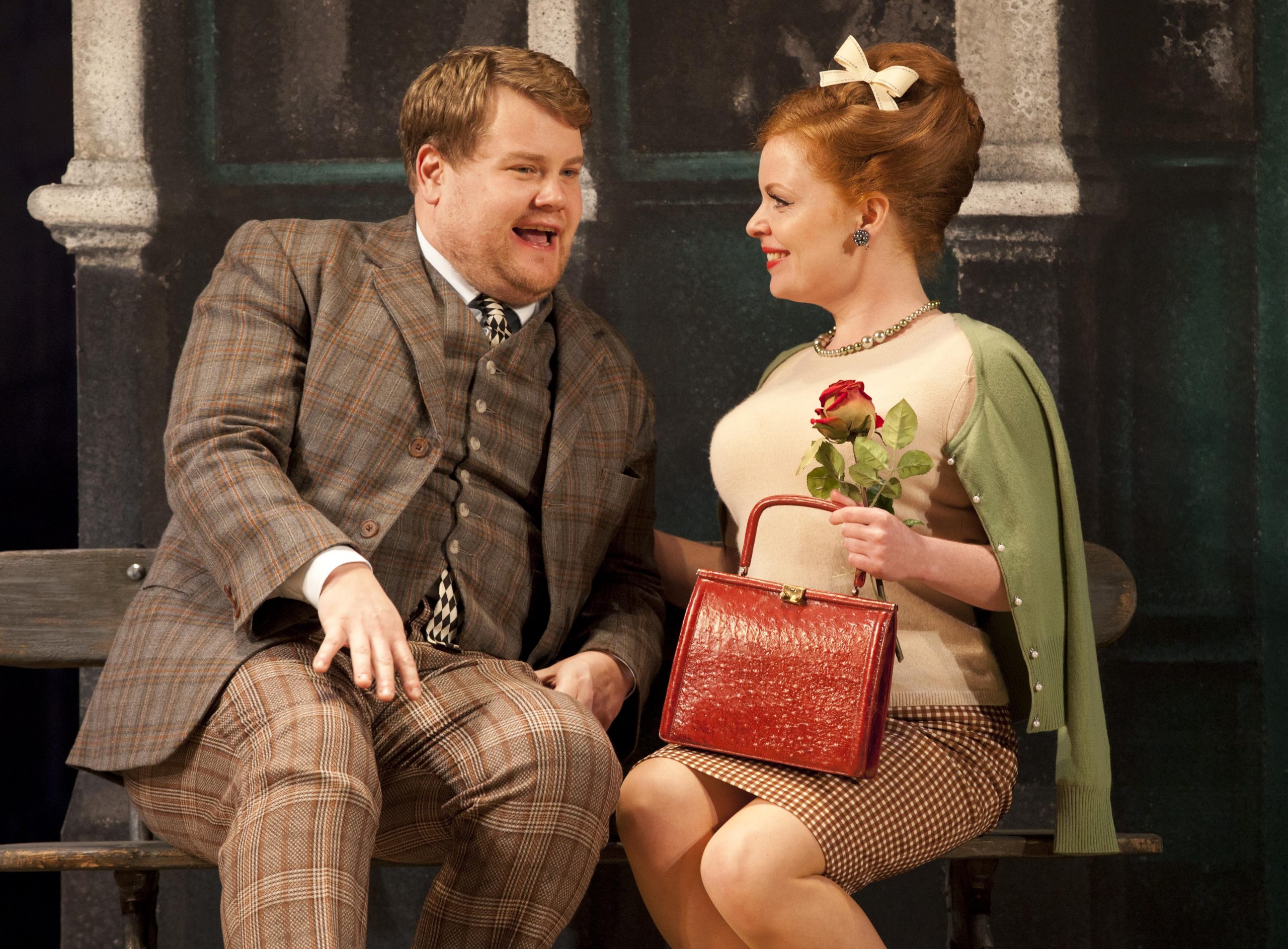 Following Government guidelines, our building is closed and all live events are suspended until further notice. However, we are still very much open online – watch this space and our social media channels for upcoming events.
Maintaining our partnership with NT Live we are delighted to announce that there will be free full length plays available every Thursday on youtube. The National Theatre will be releasing one back catalogue National Theatre Live title per week across April and May on the National Theatre YouTube channel. These titles will be free to stream, and be available for one week only. The first four titles are One Man, Two Guvnors, Jane Eyre, Treasure Island, and Twelfth Night.
Mon 2 Mar 2020
We managed to have a video chit chat with Essex University Alumni Vicky Moran on her new production No Sweat, she gives us the insides of the challenges she faced whilst making a show that navigates the harsh reality of homelessness in the LGBTQ+ community and also, just why students need to take advantage of having an affordable theatre on campus!
We asked her 5 questions and we absolutely loved her answers check out the video!
Tell us about yourself and your journey?
What is No Sweat all about?
Did you encounter any challenges during the creation of No Sweat?
What is your advice to other Theatre Makers?
Finally, why should people come and see No Sweat at Lakeside Theatre?
No Sweat is coming to Lakeside Theatre this Wednesday 4 March at 7.30pm book here!
Keep up to date with Vicky through her social media platforms.
Instagram: vmoran123
Twitter: vickymoran94
Wed 26 Feb 2020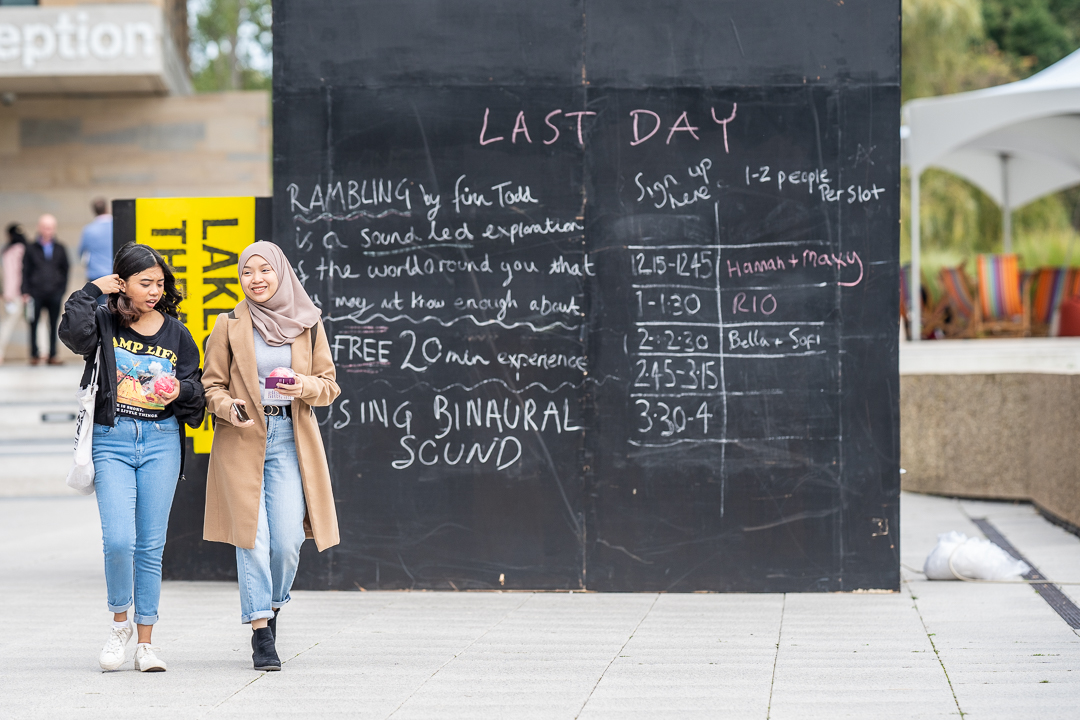 Looking for a new opportunity?
Want to join a fun team?
Now is the time as we're looking for wonderful Front of House staff to join our team!
For more information and the application click the following link – Front of House Assistant Job Pack
Take a look at the job pack and get your application in by Wednesday 4 March 2020.
Any questions, email us on arts@essex.ac.uk.
Good luck!
Mon 18 Nov 2019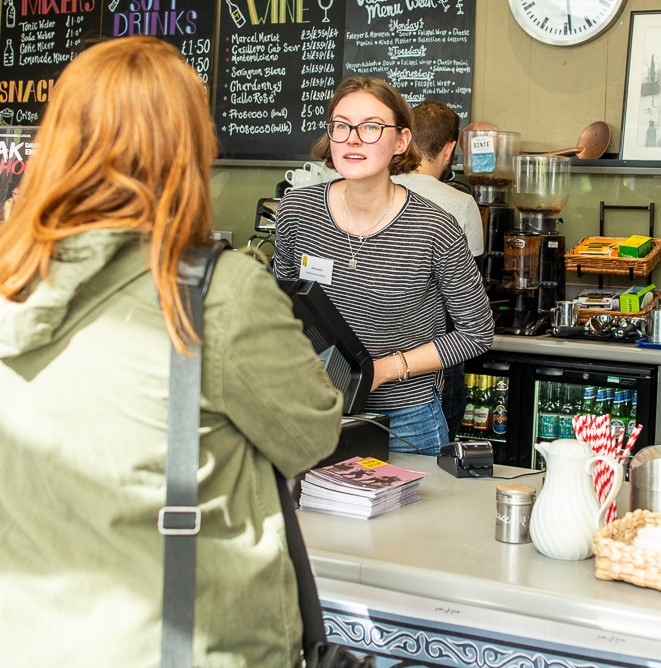 Want to join our team? Of course, you do!
We're currently looking for a talented and wonderful Theatre Manager
For more information and the application click here 
Take a look at the job pack and get your application in by Sunday 24 November 2019.
Any questions, email us on arts@essex.ac.uk.
Good luck!
Thu 3 Oct 2019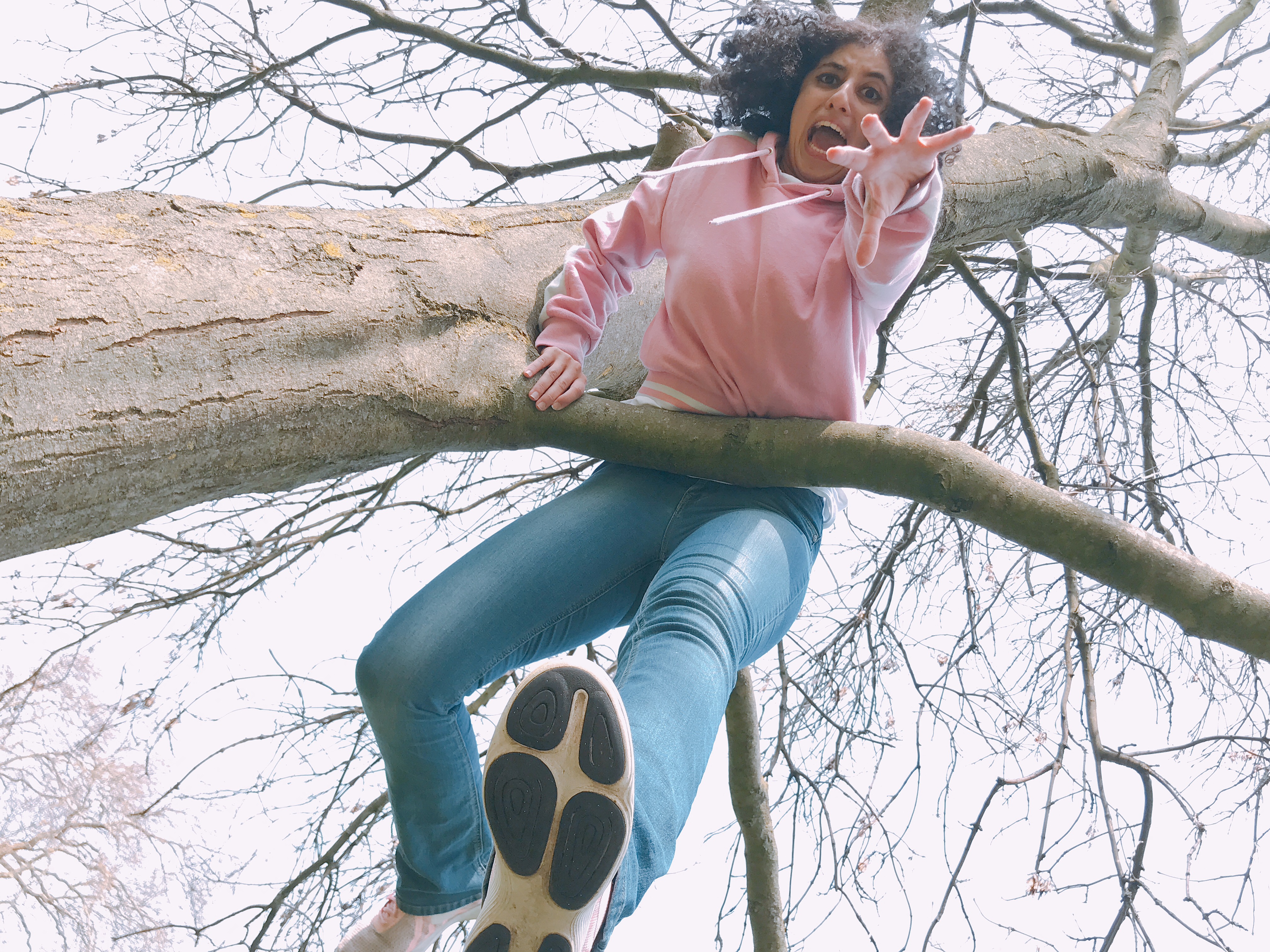 There are many joys of being a Theatre at the heart of Essex University's campus and one of that is supporting students whilst they study here and even after they graduate. Meet Dani Kolanis the writer and director of Cadets, coming to Lakeside Theatre from Tues 22 Oct – Wed 23 Oct.  
Tell us about yourself. How did you get into making theatre?
So my name is Dani. I really enjoy stories that make me laugh, make me cry, and teach me something new. Storytelling is something natural and universal. Everyone knows a hilarious aunt or a friend who says the most random things. And that's really what theatre is. I actually got into making theatre by accident.
I watched The Shining when I was 14 and decided that I wanted to BE Jack Nicholson. Not an actor. Nope, I legit wanted to be Jack Nicholson. I had a MySpace profile dedicated to the movie with the creepy twin girls and the theme music. My page was so scary I couldn't even go on it.
Someone later told me that to achieve that goal I should take GCSE Drama. My drama teacher was very confused as I HATED acting…
In productions, I was usually cast in roles that I didn't really connect with. Train driver. Ethnic killer on the block. A tree. Seriously.
So I started writing my own stories. When I went to the University of Essex I studied English and Drama and I realised it's actually possible to have a career in theatre.
Tell us briefly about your show
It's a funny little show about a group of teens from London who go on a big intense activity competition weekend in a last attempt to stop their youth group from being shut down. Expect lots of laughter, 2010 tunes, and classic North London bants!
In one sentence, what's the message of your show?
Sometimes you just have to laugh.
What do you think of the Lakeside Theatre?
I love the Lakeside Theatre. Some of my favourite productions have been staged here. Ballad of the Burning Star. Inspector Norse. Maison Foo. They have a really exciting programme of international artists that are showcasing the diversity within the theatre scene.
Your play is set in the London borough of Camden. What does the area of Camden mean to you?
Camden means everything to me. It's where my granddad first settled when he came over from Cyprus in the 60s. It's where my mum grew up and it's where I was born and raised. My entire family has lived in Camden. I went to school here, and most of my life decisions are based on whether or not its on the 29 bus route. This borough pretty much raised me.
If audiences came away with one thing from seeing your show, what would it be and why?
They'd see that their hilarious stories deserve to be put on stage too.
What's next for you?
Becoming Jack Nicholson. Jks. I want to take #CadetsThePlay across the UK.
#CadetsThePlay is coming to the Lakeside Theatre on Tuesday 22nd – Wednesday 23rd October (book here)!
You can follow updates about the play across Dani's social media…
Insta: @danikolanis
Twitter: @danikolanis
FB: Dani Kolanis
We can't wait to welcome Dani back! 
Thu 19 Sep 2019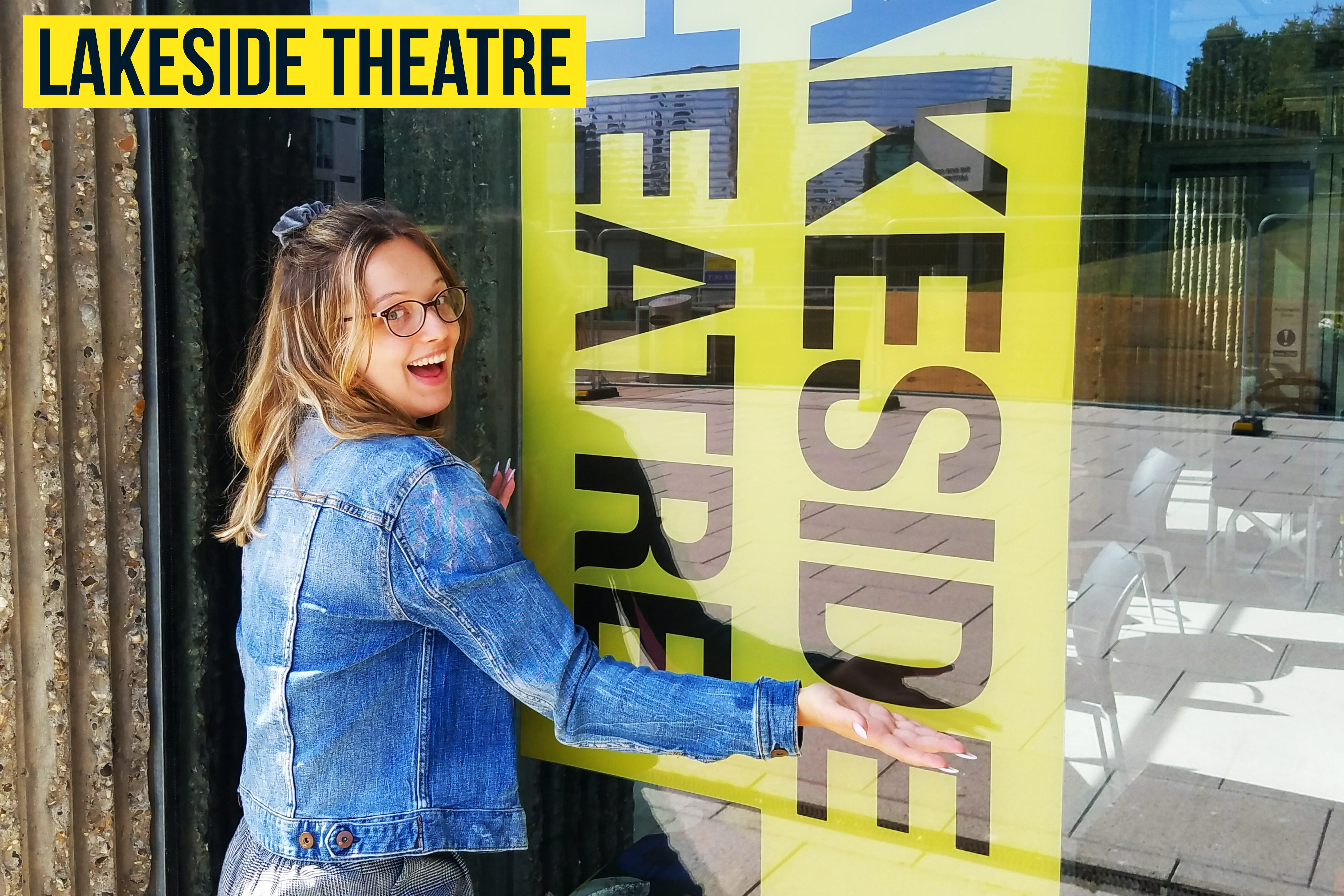 It's been 3 weeks since we sadly waved goodbye to our fabulous marketing Frontrunner Megan Seabright. Before she left she gifted us with an interview all about her experience.
What has been your best moments?
I really enjoyed the weekly team meetings as it gave us all a chance to be creative and bounce off one another. Meaning new and fun ideas were created for marketing and much more.
What show have you enjoyed working on and why?
I enjoyed working on Bleak House. This is something the Theatre has never done before and to be a part of it was fab. I loved researching target audiences and the challenge that came with it. Everyone should definitely buy tickets!!
Which show do you wish you were still here to work on?
The show I wish I was there to work on would be Beowulf that's happening on the 14 Nov. I had the opportunity to take an interactive theatre-making module in my final year, which I loved! So to be able to work on an interactive show would have been amazing.
What has Lakeside Theatre meant to you as a student and staff member?
The Lakeside Theatre overall is a safe place where anyone is welcome. As a drama graduate, the Lakeside Theatre was like a second home, with all the time spent in there. Oh, and the drink prices are super cheap.
Advice for the next Frontrunner?
To future Frontrunners, I'd say throw yourself into the role and have fun. It is an amazing opportunity topped off with working in a welcoming and fab team.
Has the Frontrunner role given you a better idea of what you want to do in the future?
The role solidified that I want to work in marketing and social media, however, for theatres and theatre companies.
We wish Megan all the best in her future endeavors and we are incredibly grateful to have had her as part of the team!
If you want to become part of the Lakeside Theatre team, look out for opportunities on our website throughout the year.
Click here to have a look at our full programme for the autumn term.
Related
Interview with Bleak House cast Aimee Pollock
Mon 26 Aug 2019
Want to join our team? Of course, you do!
We're currently looking for talented people for the following role:
Take a look at the job pack and get your application in by Wednesday 4 September.
Any questions, email us on arts@essex.ac.uk.
Good luck!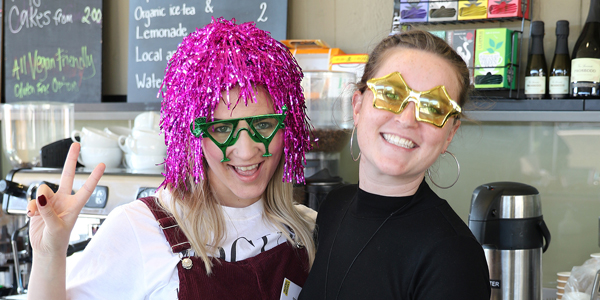 Fri 16 Aug 2019
Bleak House is a powerfully physical, gothic retelling of the Dickens' novel that follows Esther Summerson's search for family and identity set against a brutal legal system hell bent on destroying those beneath it. Pickpockets, prostitutes, rowdy drunks and con artists all feature, immersing us into a dank Victorian Britain, recreating the dark and dismal world of the lower orders of London.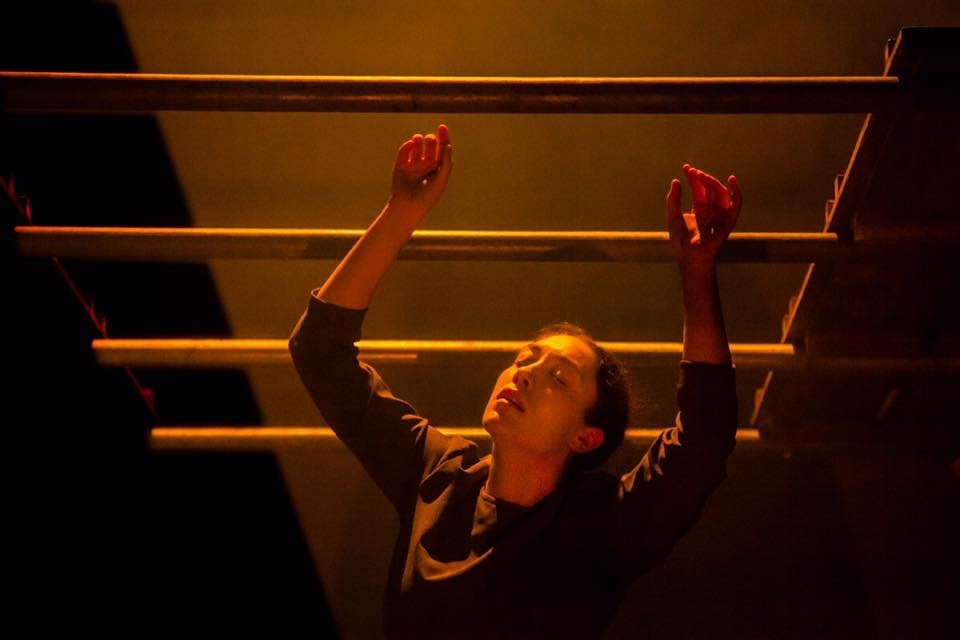 What is your role?
I play Esther Summerson, whose story we follow throughout the play.
How would you describe your character(s)?
Esther Summerson is a kindhearted young woman, full of love and potential. She is desperately trying to find her place in this world. A quiet observer, an unassuming leader, a promising narrator, Esther is a deeply loyal friend to those she encounters along her way. Her past makes her melancholic, but the thought of a better future keeps her moving forwards and when faced with new adventures in an unknown city, full of danger and many challenges, "nevertheless, she has high hopes!"
How did you get to work with David Glass?
I got to audition for Bleak House during my third year at Bath Spa University and I knew from the minute I walked into the audition room that I wanted to be a part of the David Glass Ensemble. The fact that this show still feels special two years on, is a testament to David and the ethos he creates within the ensemble. He is a brave and compassionate artist, who leads by example and doesn't compromise his integrity. A David Glass rehearsal room is unpredictable, liberating and full of magic. All of which he is able to translate into the show. I have never met another theatre maker quite like David, I don't think I will again, but I'm very glad that I did.
Why should people come to see the show?
It's an epic story told from the perspective of a young woman trying to find her voice within a changing world, where the highest positions of power are dominated by men. It's about power, corruption, greed and injustice set in dank Victorian London. It's about class and struggle and the lives of the many inhabitants affected by its brutal legal system. It's a world away from modern day London, yet it's every but the same.
Admit it, did you ever read the full book?
I'll admit this. The first time around, I mainly read Esther's narrative and binged watched the entire BBC series (which I loved) and tried to read the rest during rehearsals. This time however, as soon as the tour was confirmed, I started slowly re-reading the novel. I mean I should be finished by September, its only 989 pages!
P.S….. We currently have an early bird offer for Bleak House, so grab your tickets HERE 
Tue 16 Jul 2019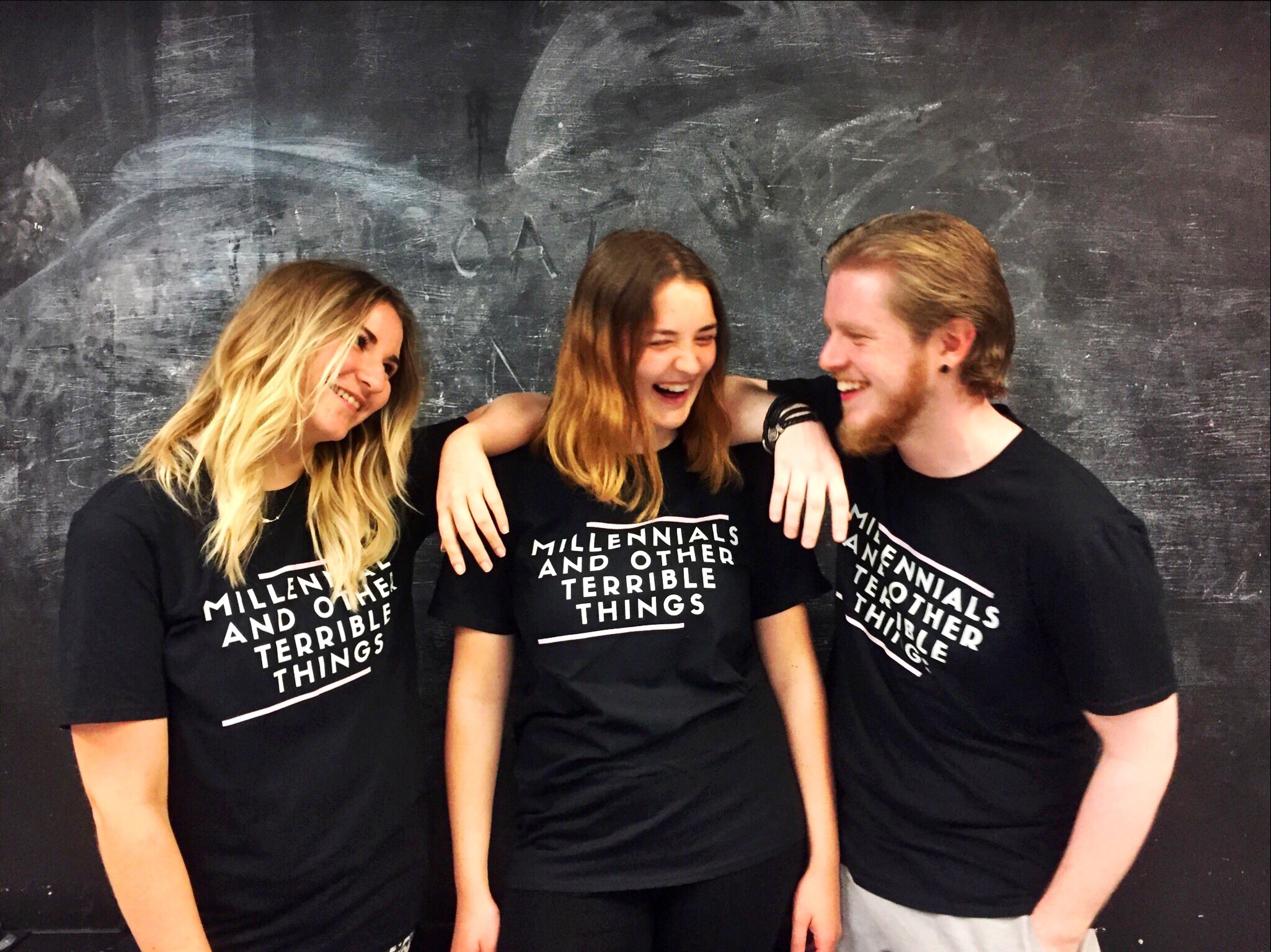 "It's 6pm. The doors are open. I am going to write a book about this. A book about the goings on of tonight. A book that is only ours, with no adults allowed to twist and turn the events."
More than two years on from the Manchester Arena terror attack, 10:31, MCR reflects on the impact the tragedy has had on the younger generations. Presenting a collage verbatim play that mixes voices and stories from different age groups, different backgrounds, different beliefs, and different times. All of these linked by the journey of Girl One and her quest to write a book about the events of the night.
A homegrown show by MA Graduate Fabiana Sforza will be hitting Fringe Festival this August. I decided to get the details from the cast member Rio Topley, on what Fringe can expect.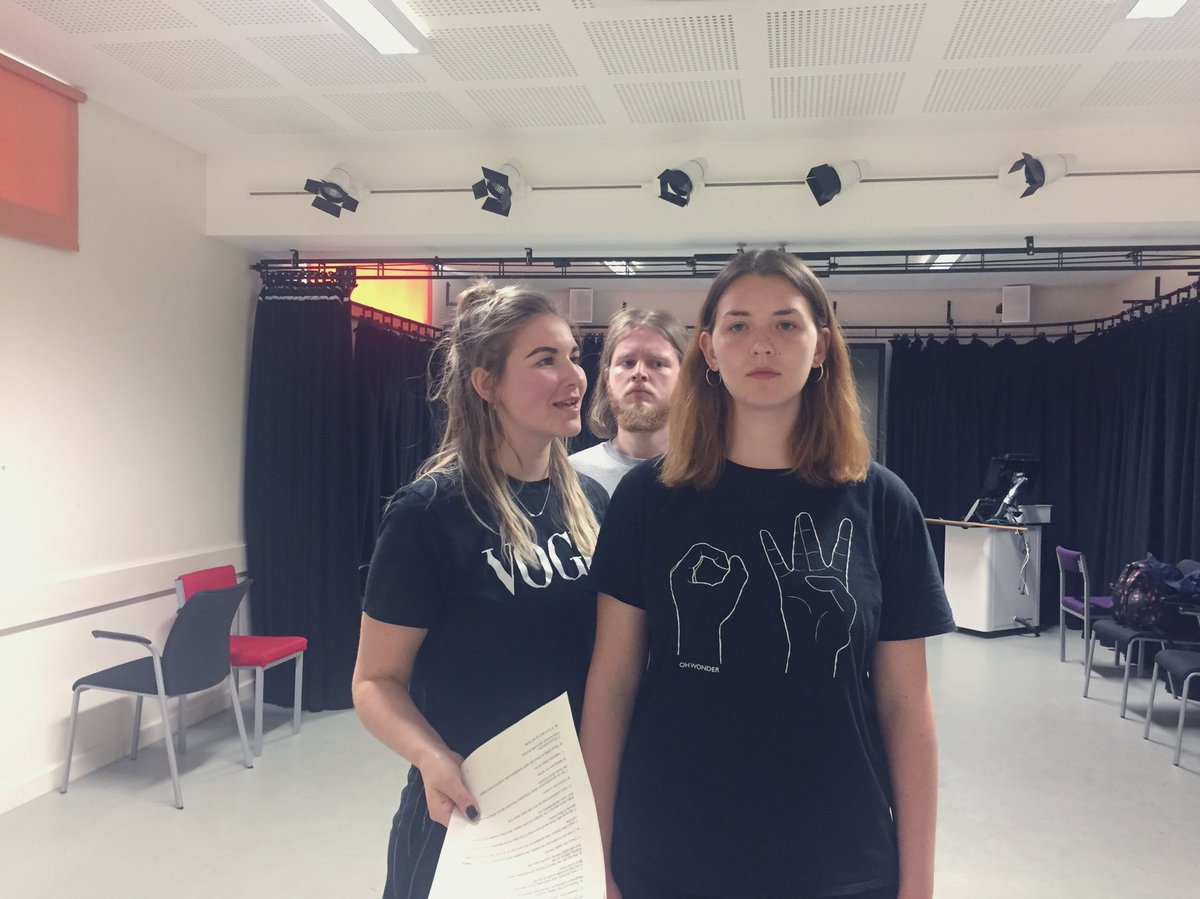 Questions with Rio:
1. What drew you to accept this role in the play?
When I got asked to be in the play I was extremely flattered because the first show was eight cast members and was over summer last year. I knew that Fabs put in a lot of research and effort into the show. So asking to be a part of it was very rewarding *Rio gleams at this point* and nice.
2. The show is based around the traumatic/tragic events that happened at the Manchester arena. What was it like reading through the script for the first time?
So reading the script for the first time, we all sat in Fab's house, had some food and drinks and all got together and read the script. She just finished it and because I had been in the first show, reading it again it was just, it meant a lot more as I performed it once; it was just more special that I was able to perform it again.
I've never been in a verbatim play before the words that you're reading are the words that connect to someone who was there or lived in Manchester. It was just really raw, it hit home.
3. Compared to reading the script how was it to perform such an emotionally raw play?
Going from 8 people to 3 we weren't sure how it was going to work but performing it especially with Kieran and Megan, we get on so well we have such a natural connection when we perform. There are moments in rehearsal when we have to take a step back, but Fabs is really great. Before and after rehearsals we listen to some upbeat songs and then, have time to get into the mood/ atmosphere.
Fabs makes it a safe place to perform in because the show is really raw and emotional it's good to have that safe place to perform in. It makes performing hard and emotional stuff easier. Along with creating a safe place, it is important that we remember we are talking on behalf of someone, not taking the trauma and making it our own.
4. MCR is a verbatim piece of theatre. Why do you feel this is important?
I feel that verbatim theatre in general, but specifically, this play is important because it gives a voice to young people especially the generation we're in now. We're kind of called 'snowflakes' we're not really taken seriously and I feel that this verbatim play, gives a voice to young people on topics that they usually don't get given a voice to talk about. It is kind of politically based as well. I just think it is important because it will make people who have come to watch it think about the things, it raises questions that sometimes people don't want to answer or avoid. So I think that's why it's important.
5. What can people expect from this show?
*This answer starts with a very juicy "ooooooooooo" from both of us*
Not wanting to give too much away but I think that people can expect to see a really honest, truly challenging piece of theatre. I think it is going to be enjoyable, I know we've really enjoyed performing it. I know Fabs has put her life and soul into creating it. So I feel like people can expect to see a show that's made with love and to be shocked in a good positive way.
It's got a mixture of things, real talk, a few movement pieces, and psychical theatre. So yeah it's exciting. So people can expect to feel the love.
6. Lastly on a scale of 1 to 10 how excited are you to be performing at the Edinburgh Fringe Festival?
I am like a 12 excited to be performing at Edinburgh Fringe. It's the first show in 3 to 4 years from Colchester campus that's been taken to Edinburgh and it's nice to start that up again. Hopefully, it will inspire other people to believe in their shows and want to share it with other people. So I'm EXTREMELY excited.
*To which then we start to speak like evil geniuses and tap our fingers together*
That concludes my interview with Rio Topley.
Make sure to book tickets to this amazing show at Fringe festival Aug 12 – 17!  https://bit.ly/2XGP2Wd
Can't wait till then? Well 10.31 MCR are doing a pre-show at Drayton Arms Theatre on Fri 2 Aug of at 7 pm https://bit.ly/2FS7h0N
The Lakeside Theatre has lots of amazing homegrown shows on in the autumn term. Make sure you keep an eye out on our website and for the brand new brochure, to see what's on. Who knows you may see them at Fringe in the future.
Meg,
Marketing Frontrunner at Lakeside Theatre
Tue 9 Apr 2019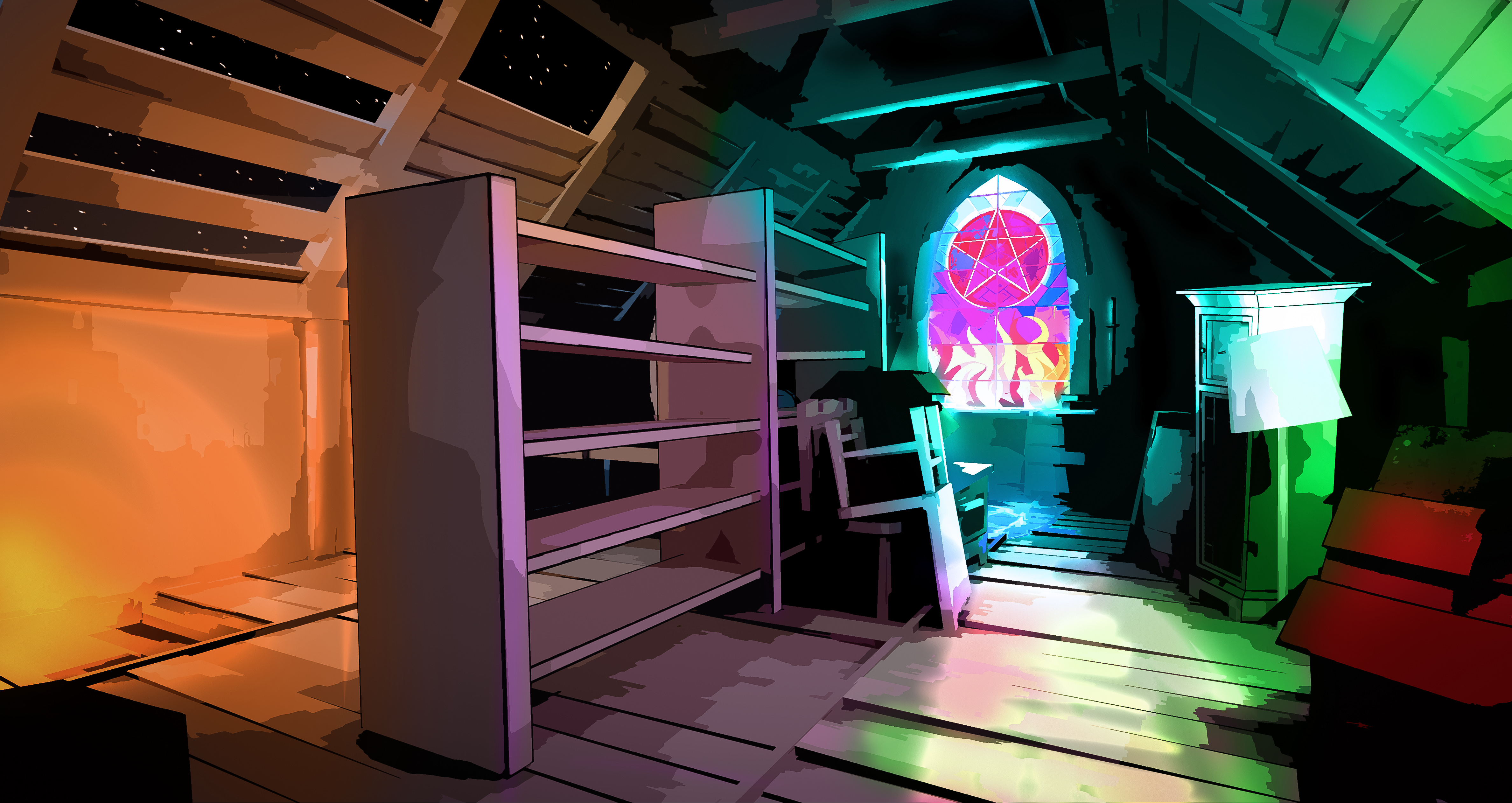 We're looking forward to welcoming you to the opening performances of The Mystery of Raddlesham Mumps this week.
FUN FACT: You can now download a FREE game which is the prequel to the story.
Just head to Google Play, search 'Raddlesham Mumps' and start playing!