Wed 11 Jul 2018
Hello all! I'm now 4 weeks into my role as the Lakeside Theatre's Marketing and Events Frontrunner for the summer.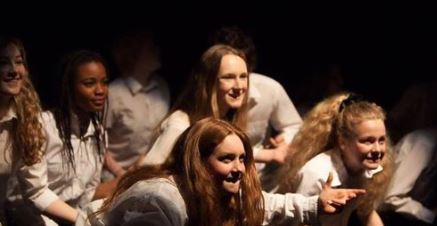 So what's the latest?
Well I've been enjoying spending my Saturdays working with our Youth Theatre.
The children are all different ages and all have very different personalities! I'm getting a unique opportunity to offer support to budding young actors as they create performances, from Shakespeare's greats to 'The World's Naughtiest Children'.
It's amazing to see the friendships these young people have built, and how supportive they are to each other – every session is full of energy and laughter.
All in all, I couldn't have asked for a better few weekends. This role has reinforced my aspiration to teach Drama when I graduate. Learning the ins and outs of what it takes to run a successful Youth Theatre and watching the members become more enthusiastic about performing with every session is really rewarding.
I hope I get the chance to keep working with the Youth Theatre and maybe even Play in a Week, which is kicking off next month
If you're interested in Play in a Week, sign up quick. We're only booking for the second week now (Tue 7 Aug – Sat 11 Aug) which is open to young people aged 12-18 yrs.
Book your place HERE or email our team on youtht@essex.ac.uk to find out more.
Until my next blog!
Matt
Thu 5 Jul 2018
Say hello to Claire Walkinshaw, our awesome Youth Theatre Coordinator. She tells us all about her love of acting, directing and…dogs!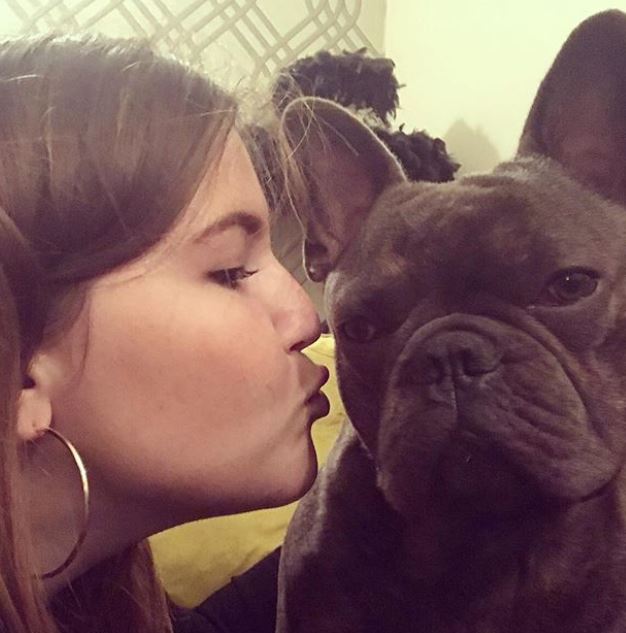 What gets me out of bed in the morning?
Most mornings I get a wake up call from my dog. He jumps on my bed and demands I make a fuss of him, so I don't have much choice but to get up!
Favourite character…
That's a tough one but I'd have to say Lady Macbeth. In my first year at University of Essex I performed the Lady Macbeth sleepwalking monologue for my first assessment. I hadn't had long to work on it so I didn't know how the performance would go but it turned out to be a turning point for me as an actor. I recently worked on a show with the teacher who assessed me. He told me he still thinks about that monologue. It proved to me that risks pay off.
What's better – directing or acting?
Nothing makes me happier than acting but, since graduating and working as the Youth Theatre Coordinator at Lakeside Theatre, I've realised I also love being a theatre maker. It's great to see my ideas come to life and I love working with young people – they surprise me every day with their imagination and talent.
Youth Theatre is currently working on…
The younger group (aged 7-11) are doing a piece called 'The World's Worst Children' which I've written the script for. It's a short piece inspired by David Walliams book. It's about four children that are very badly behaved and they've got to transform themselves in order to be allowed to stay in their town – it's a lot of fun!
The older group (12-18) are doing a showcase; they're working on a variety of scenes from different plays in groups. We've got a bit of Shakespeare, Ibsen, a play about the First World War and a devised piece. What more could you want?!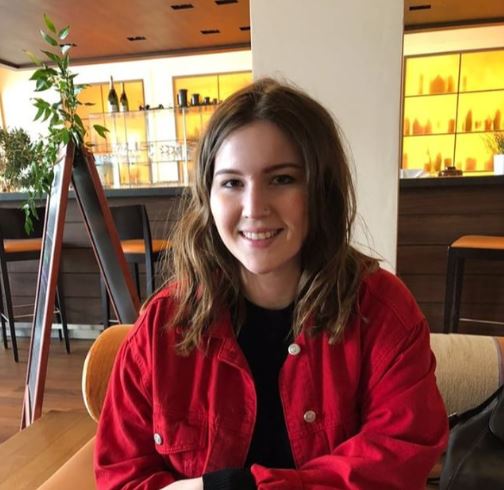 What I love most about working with young people…
It's easy for adults to underestimate young people and not consider the impact they have on the future but the young people I work with are all intelligent, driven and creative. I'm always learning different things from them.
What I love most though is seeing the progression in each of them, they can often join the group being reserved and then once they're settled, and working on a project, they're beaming with confidence and not afraid to use their voice and share their opinions.
I also work with children that have autism and Asperger's syndrome. One child last year became really stressed saying his lines on cue but this year he had a monologue and a singing solo – and got a standing ovation from the audience! His Mum told me that Youth Theatre is the highlight of his week. That sort of feedback just makes all the work I'm doing so rewarding.
I'm most proud of…
My first class degree in theatre studies from Essex. When I left school I never imagined I would get a degree – I'm not very academic so I never thought it would happen but I did it and I did it well. I was 23 when I came to university and it was the best three years of my life, I'll always be proud of my time here.
I couldn't live without…
Theatre…obviously! That and quality time with my family, friends (aided with an alcoholic beverage and chocolate) and my dog– is that a bit dramatic?
Fun fact?
I'm probably the biggest 'Friends' fan you'll ever meet. I have the entire box set and watch it most nights to get me to sleep!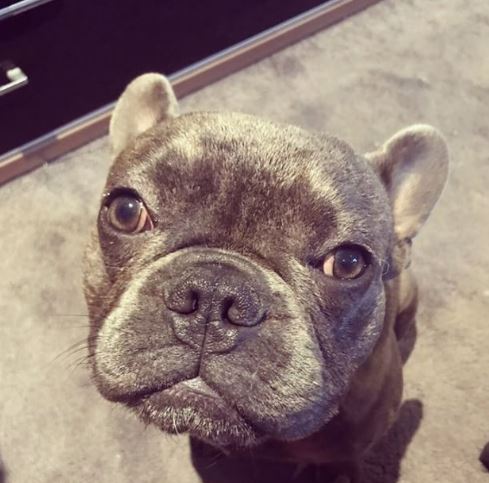 Fri 29 Jun 2018
Last week, MA student Grace Durbin showcased her play 'Thirteen Reasons Why Not' on our main stage. But what's next for the play…

Tell us who you are in 13 words…
Grace, 22, studying 'MAD Theatre Studies', focusing on Theatre for Development in Africa.
Where did the idea for your play come from?
Hope Azeda, who is the founder of the Ubumuntu Arts Festival in Rwanda, gave me the idea. She's interested in the topic of mental health in young people, and asked me to explore the theme from a UK perspective and showcase the play at the festival next month.
What sort of person will love this show?
Students! It's quite comedic and looks at the ways in which a young person can help themselves to stay 'happy'.
What's challenging about bringing this script to life?
Drawing out moments of universal comedy in a monologue play can be a challenge, especially while attempting to take the audience on an epic journey of discovery!
What were the audience thinking after seeing the show?
I hope they were thinking about making positive changes in their lives.
Was it scary having your script performed in front of an audience?
It was overwhelming. I've directed and performed in the Lakeside, but it's never been my own work. I got so nervous before we started – and I wasn't even performing! I'm so grateful to everyone who turned up to watch a show written by me.
Feeling confident to take it to the Ubumuntu Arts Festival now?
I'm feeling confident, yes but we've got a bit of work to do, as the piece needs to be cut down to 30mins. We've already made cuts, and using the audience feedback we should be able to get it to where we need it to be.
Best piece of audience feedback?
During the Q&A someone suggested we use foley, rather than words describing the action, during a dream sequence i.e, the sound of someone walking down a path, car door shutting etc. This was something I hadn't thought of before, and I think it will work really nicely.
One piece of advice for someone wanting to write a play?
Be clear on where your character's going and why. Then give the audience something they don't expect.
Fri 22 Jun 2018

Hi I'm Matthew. I'm 19 Years old and I am Lakeside Theatre's new Marketing and Events Frontrunner Plus for the summer.
I heard about Frontrunners during the first year of my Theatre Studies degree, while receiving a talk from the Careers Hub. They explained the opportunities available and guided me to placements I'd be most suitable for – the Lakeside Theatre placement ticked all the boxes!
I've only been in this post for two weeks and already this placement is giving me opportunities to learn the ins and outs of running a theatre.
I'm particularly excited to be supporting the team with the running of the Youth Theatre on Saturdays which helps me prepare for post-uni life – I want to be a teacher!
Best thing about being the newbie in the team? Everyone made me feel comfortable straight away. Even the Interview was relaxed and fun, giving me the chance to explain my strengths and show my willingness to develop.
I know this placement will help me become more rounded in my knowledge of the theatre industry and give me the experience I need to progress with the next steps in my life. I've loved working on the stage as a student and I can't wait to see where working behind the scenes will take me!
I'll be updating you along my journey, so keep an eye on this blog.
P.S If you're interested in working with Lakeside Theatre, there are three frontrunner positions up for grabs starting in the Autumn term. The deadline for applications is today! https://www1.essex.ac.uk/frontrunners/
Tue 19 Jun 2018
The deadline for our next Frontrunner position closes this Friday (22 June).
See the full list of opportunities available, HERE.
Then, if you think you've got the skills and passion to join us, apply!
We've got our fingers crossed for you! 🤞
Meet Elena, she's just spent the year wowing us as our Marketing Frontrunner (as well as working for Art Exchange!) Now it's time for her to graduate and we're on the lookout for someone new to start in the Autumn term.Could it be you?APPLY BY FRIDAY: https://bit.ly/2wEItGH

Posted by Lakeside Theatre on Tuesday, 19 June 2018
Tue 12 Jun 2018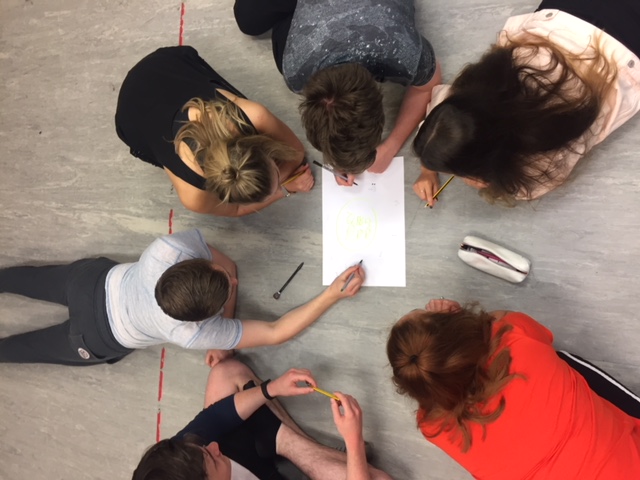 MA student, Fabiana Sforza, offers a challenging perspective on the Manchester Arena attack in a new verbatim play this week.
Find out how it came together and get your ticket. 
Tell us what's been challenging about bringing this script to life?
Well this is a brand-new piece of writing which has been gathered together with bits and pieces of interviews, vlogs and blogs. This makes the play a heavy legacy for the actors and director to carry. I've worked with young people to devise some of the scenes and they told me that, in their opinion, the biggest challenge was carrying the voices of people who have been through an extremely traumatic event. With any verbatim play, you have to remember it's a true story being told – we need to portray that with respect.
What will the audience be thinking about after seeing the show?
How much strength, compassion, resilience and love young people carry with them.
How is your production bringing something new to this story? 
This is one of the first plays about the Manchester attack ever written. Whilst gathering material for the play, I realised that, although this was a tragedy that affected mainly young people, the news coverage around it had been reframed by adults. 10:31, MCR is about giving a voice back to the young people
Which young people did you work with? 
I was incredibly lucky to collaborate with the Youth group at the Mercury Theatre, who really took on the challenge and helped me shape the piece. This is one of the many reasons I am putting on this play – we need to allow the younger generations to talk about these events, to discuss and process feelings and to not let them disappear in a pre-existing, dangerous, hateful mentality.
When you're not making theatre, what are you up to? 
I help with other aspects of theatre – I work Front of House, Box Office and Creative Learning and Talent at the Mercury Theatre, and I love it. I am also collaborating with the Human Rights Centre this summer to organize a Human Rights Arts Festival.
What's the last thing you do before the curtain goes up? 
During my BA at Essex I gained lots of experience as a Stage Manager and Producer. Before the curtain goes up, I like to check that the setting list for props is being followed, that the technicians are on cans at the lighting and sound box, and that the actors are ready to step on stage – I once started the second half of a show whilst two cast members were in the toilet. Oops!!
But for 10:31, MCR I'll be sitting very calmly before it starts, because the actors I have been working with and the young people who have helped me develop the piece are brilliant and they'll do an incredible job!
Don't miss Fabs' show in our studio space this week.  
Tickets are free and can be booked via Eventbrite HERE.
Fri 1 Jun 2018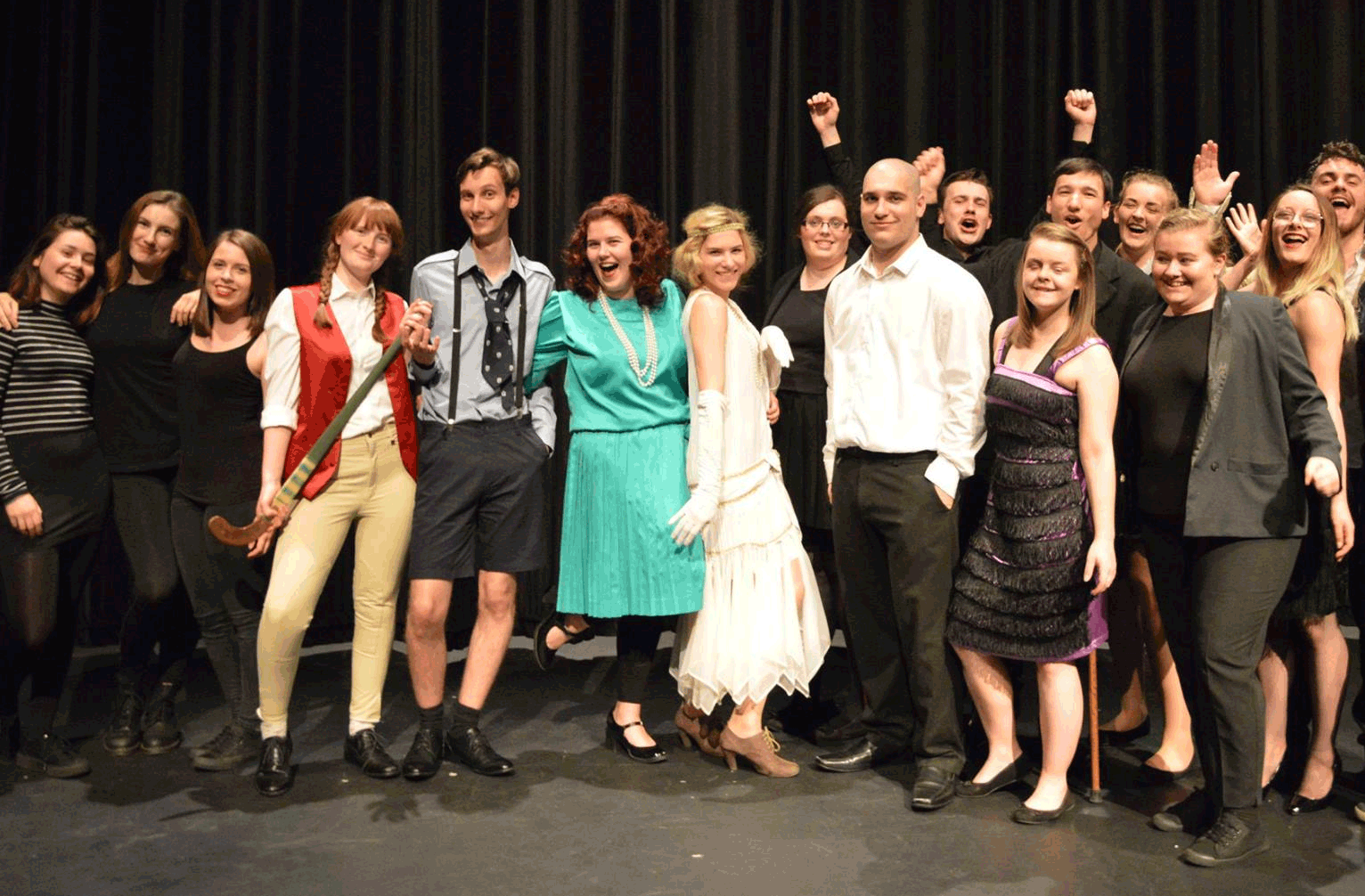 Every season at Lakeside Theatre we invites proposals from current and former University of Essex students for our studio space. These shows make up our 'Homegrown' programme.
What are we looking for?
Something that will inspire and excite our audiences.
Who can apply?
University of Essex students and alumni. You don't need theatre experience to apply we want to hear from anyone who has a good idea for a show!
What's the deadline?
Midnight on Friday 15 June 2018.
When are the studio slots?
Oct 23rd/24th, 2018
Nov 6th/7th, 2018
Nov 20th/21st, 2018
Want to apply?
Great! First up, make sure you read our Studio Slot Application Guidelines (below). Once you've done that, download the application form (also below) and send it to arts@essex.ac.uk by Friday 15 June 2018.
Got a question?
Email arts@essex.ac.uk and we'll get back to you as soon as we can.
Download the following to apply:
Good luck lovely people!
Tue 29 May 2018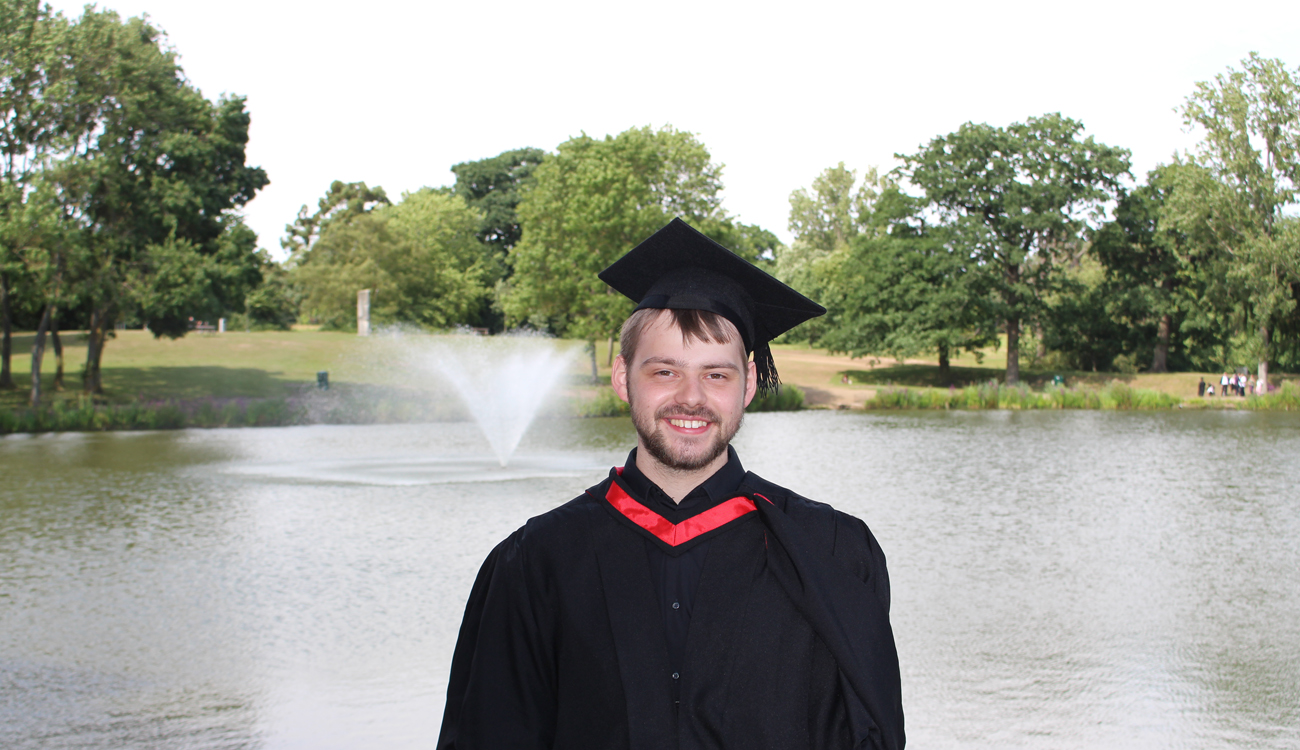 The Theatre Art Society's annual playwriting competition 'Re:Write' is coming to our main stage on Friday. To get a feel for what it's all about, we spoke to John Stammers who is entering the competition with his play 'Bloodback'.
You have 20 words to tell us about you – go!
I'm in my fourth year at the University of Essex studying MA Playwriting and I previously studied BA Creative Writing.
What's your show about?
The story revolves around a single family. The youngest daughter, Ruby, has given birth to a baby boy, but she has not told anyone who the father is. In the world of this play, absentee fathers are criminals and women will make sure a man is punished for it.
Where do your ideas come from?
It all started with a conversation I had with a friend studying philosophy. We thought about how it feels when you stand on the edge of a cliff and you have that horrible urge to jump. It's scary because it's a reminder of how fragile we all are. It makes you realise we have the freedom to make that choice, just as we have the freedom to make any choices. We are in control of our own lives, and that inspired one scene which I've now developed into this play.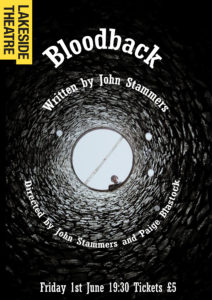 Are you feeling nervous about the competition?
Not about the competition because, as much as I would love to win, being able to put my writing on a stage is really rewarding. I'm nervous about the reception this piece might get though…
What's going to surprise us about this show?
The lines the play crosses will divide opinion. I fully expect the play not to be for everyone, but I hope those who see it will understand the reasoning behind my creative decisions.
Why should someone come and see 'Re:Write' this week?
Five plays for £5 is a great deal and not just for regular theatre goers.
My brother had never seen a theatre show until he came to the first Re:Write. We all expected him to get bored but he loved it! The competition allows people to get a taste for different styles of theatre because usually the five plays are very different – naturalistic, absurdist, big casts, small casts, there's even a monologue play this year.
Finally, what does the Lakeside Theatre mean to you?
It's given me a job, facilitated strong friendships, and provided a platform for my work. My life at university would be very different without the theatre and the people who make it.
See John's play, and four other pieces of new writing, at the 'Re:Write' competition this Friday 1 June (7.30pm).
We'll announce the winning play at the end of the performances. Book your seats to see who takes home the crown, HERE.
Thu 18 Jan 2018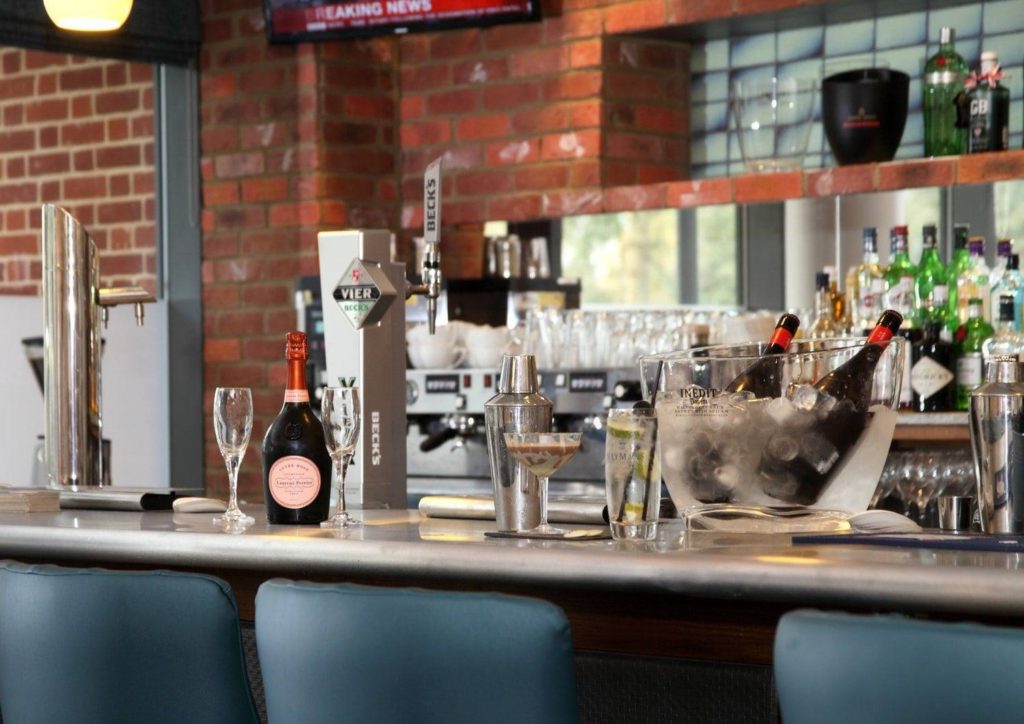 We're delighted to announce that you can now get a free glass of fizz with your meal at The Brasserie at Wivenhoe House when you dine before ANY show!
Yep, that's right. No longer limited to just Screenings, your ticket to any main stage or student show (or Screening!) will be enough to nab you a free glass of bubbles with your meal. Just show your ticket or booking confirmation email to your server.
Food is served all day and Wivenhoe House is only a few minutes walk from the theatre.
Click here to view the menu or email info@wivenhoehouse.co.uk for more information.
Mon 20 Nov 2017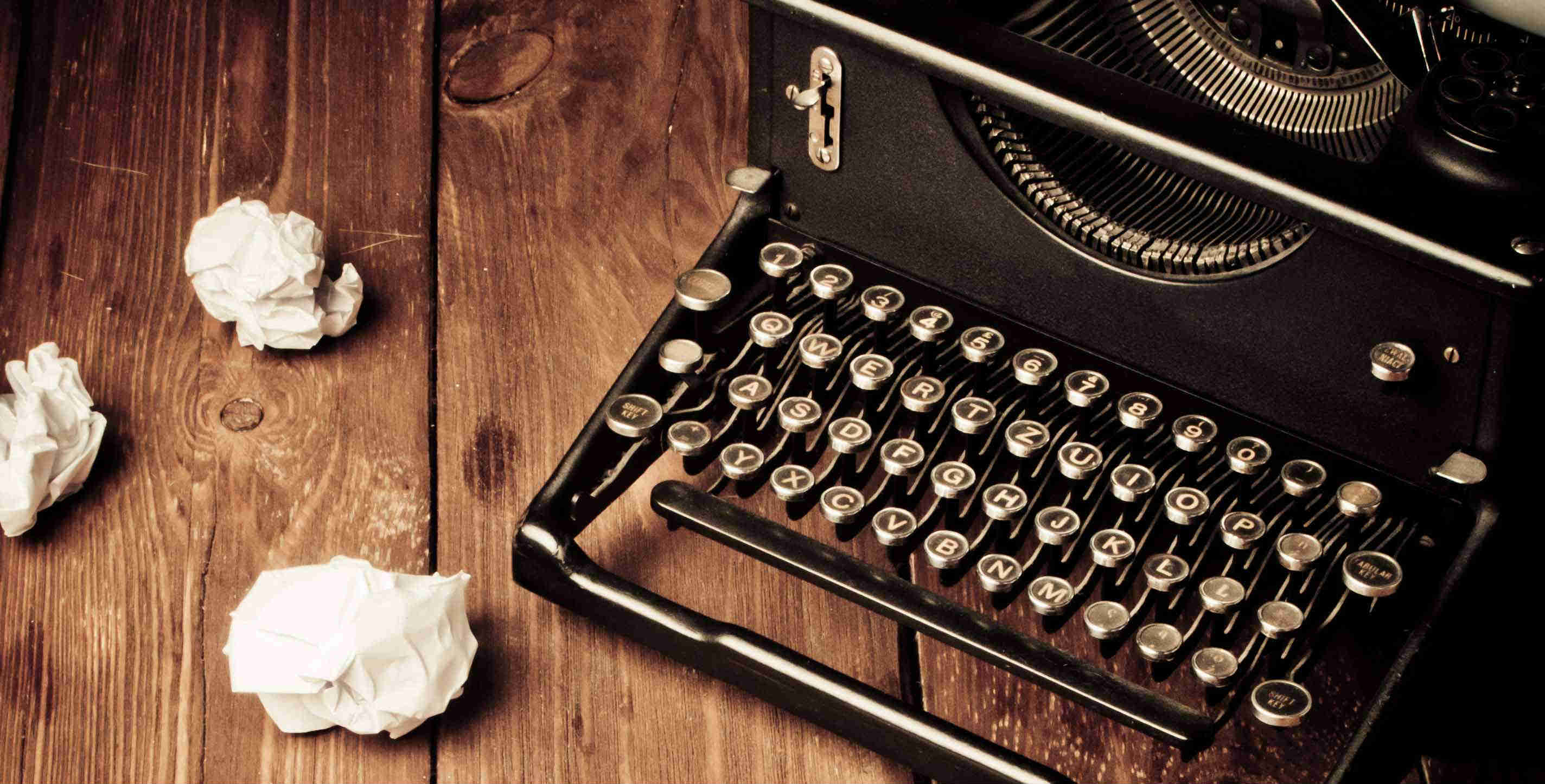 Are you a college or sixth-form student? Do you love the theatre? Want to gain some more writing experience?
Click on the link below to find out more!