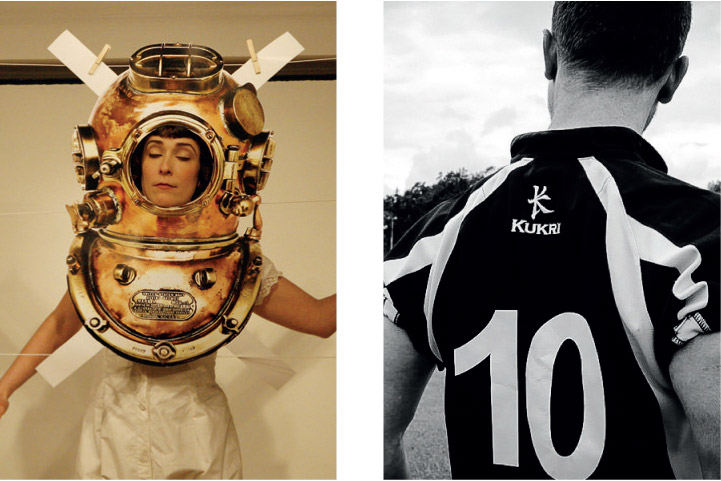 ALUMNI THEATRE NIGHT
Thu 16 Oct
A night of performance by UoE alumni.
Odd Shaped Balls is a moving, honest and comical one-man show exploring issues of homophobia in sport through the experiences of a young professional rugby player. Drawing on recent events, the show looks at how the culture of male sports, and pressure from fans and the press, can intimidate sports stars to live a lie.
Dressing For Breakfast is a brand new scratch performance based on a daughter's discovery of a shoe box filled with her mother's treasured cardboard doll and her array of historical cardboard costumes. Joan of Arc, Neanderthal Man, A Deep Sea Explorer and Marie Antoinette are brought to life by performer Rachel Snider and costume designer Petra Storrs as this piece explores historical fantasies and family ties.