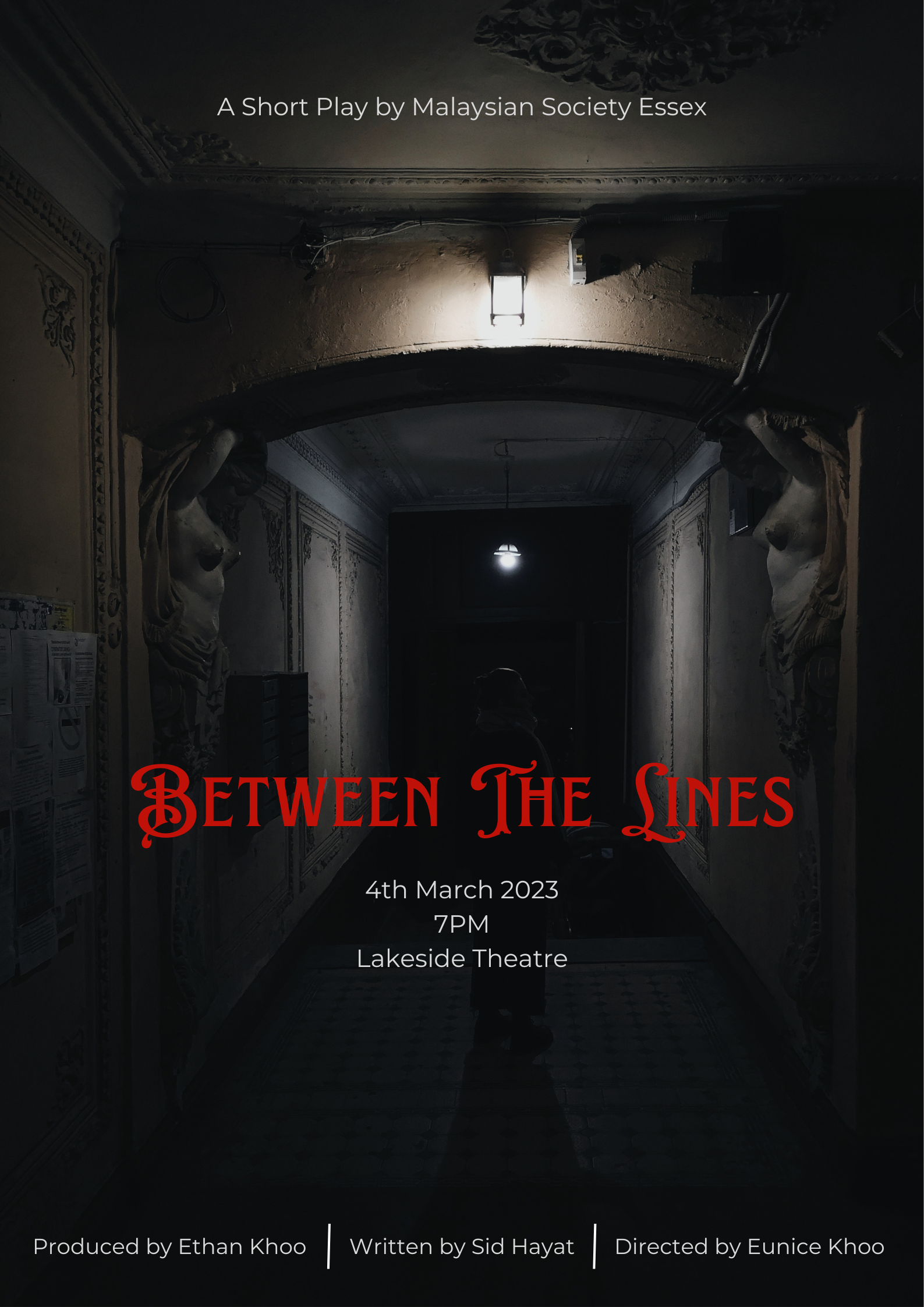 Between the Lines
Sat 04 Mar
Producer – Ethan Khoo
Director – Eunice Khoo
Writer – Sid
Production Managers- Salendran and Adam Aiman
Between the Lines depicts a story of a group of 5 close friends who run a YouTube channel. The group of 5 traditionally create "clickbait" content to maximise the viewer count. In their next expedition, the group of 5 along with some of their close friends decided to explore an abandoned house which turned out to be the site of a murder 20 years ago…
However, as the group explored the house together things went south as heated moments amongst the friend group begin to arise, leading to the channel's worse and eventually a collapse. In addition, the show discovers a hidden personality of one of their friends, which led to the revelation of the catastrophe in the friend group.
Age guideline: 18
Show guidance: strong language and violence
Early bird tickets available until Wednesday 1 March.