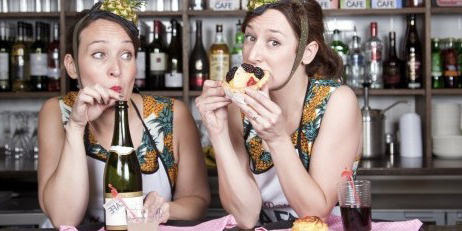 HUNT & DARTON CAFE
Mon 01 Oct - Sat 06 Oct
Taking over Lakeside Theatre for one week only Hunt & Darton Cafe is a place of engagement, spontaneity, action, artists and great food and drink. From the food served, to the people serving, from the décor to the profit and loss, all considered and presented as art.
Serving you food like Battenberg, French fancies and their signature dish the roast dinner sandwich (Chicken, Beef or Nut). Open 11-11 offering events such as bugger bingo, their version of the much loved game, Hunt & Darton sports day evening, crap poetry slams, and 'Not British bake-offs'. Prepare for appetites to be satisfied in more ways than one.
 'A pop-up establishment of disarming eccentricity'
— Lyn Gardener The Guardian
No need to book, just pop in.

Mon 01 Oct - Sat 06 Oct

11am - 11pm

FREE
Book Now