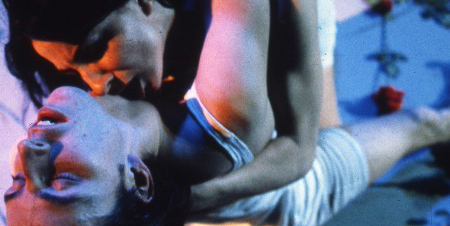 L.O.V.E.
Thu 29 Nov - Fri 30 Nov
Nigel Charnock's L.O.V.E.
Based on Shakespeare's Sonnets Volcano's violently passionate classic is recreated for the company's 25th anniversary, with a new generation of performers.
L.O.V.E. is an immoderate Shakespearean ménage à trois, with a touch of Shirley Bassey.
Three lovers grapple sweatily and jealously with one another as they wrestle breathlessly with some of the greatest poems in English. L.O.V.E. represents a historic collaboration of some of the most distinctive pioneers of British physical theatre in the 90s. The show's irrepressible energy, savage passion, exquisite language and arresting design make it one of Volcano's most enduring and memorable works.
'The entire performance is like one long lovemaking session – and nearly as enjoyable'
– Time Out 1993
Thu 29 Nov - Fri 30 Nov

7:30pm

12/£8/£5
Book Now