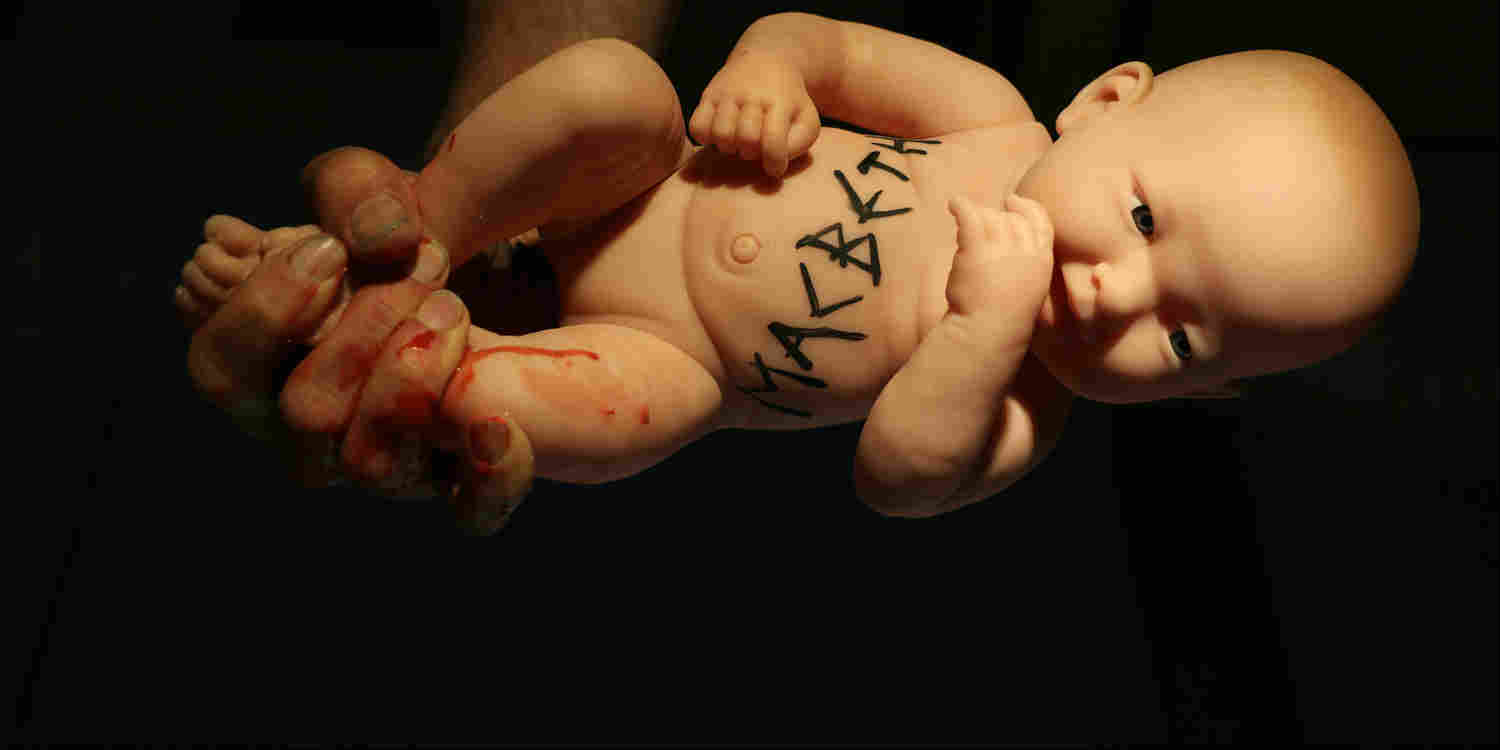 Macbeth: Director's Cut
Thu 10 Nov
By Volcano Theatre
It is 18 years since Swansea-based Volcano Theatre premiered its breathtakingly original version of Macbeth, subtitled 'Director's Cut'. With its 'libidinous' choreography by Nigel Charnock, its strobe-and-thrash-metal descent into chaos after the murder of Duncan and its visual references to the sordid crimes of Fred and Rose West, it was universally acknowledged as an extraordinary performance, and elicited strong responses on every part of the spectrum from awe to outrage. Macbeth – Director's Cut got the company invited to Canada, Greece, Russia, Spain and Sri Lanka, but banned from Worthing and frowned upon in Newbury.
This autumn, Volcano revisits Shakespeare's pacy, bloody, eloquent tragedy; handing over the central roles from the company's founding members to a new generation of performers. Lady Macbeth is the Glaswegian powerhouse Mairi Phillips, whose irrepressible energy has fizzed through several of Volcano's recent productions from Chekhov to A Clockwork Orange. Her partner in crime is Welshman Alex Harries, best known as DC Lloyd Elis in the BBC1 drama Hinterland.
This time round, the erotically-charged fury of the original Director's Cut has given way to a boisterously playful absurdism with a muscular undertow of menace. Expect an arresting, untraditional Shakespeare with powerful performances, striking design and sensory surprises.