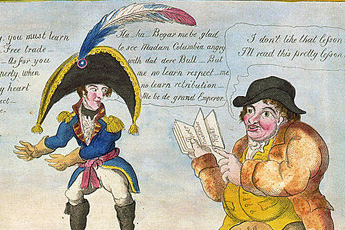 SCRIPT IN HAND
Sun 23 Feb
Hear rehearsed readings of new plays by leading playwrights at our new Script in Hand performances as part of our Theatre Laboratory programme.
The Broken Token by Elizabeth Kuti
It's 1802 and England is in the grip of the invasion crisis. Jack has been acting the hero for seven years, while Nancy has just been acting. Against all the odds, he has fulfilled the task she set him…but on his return he finds everything has changed. The first airing for a new play which blends folk-song and storytelling, weaving together the lost histories of the strolling actors of East Anglia, and the boy soldiers of the Napoleonic Wars, to create a new telling of an ancient story.
Directed by Robert Price for Lubkinfinds. Cast: Jessica Carroll and Peter Hannah.