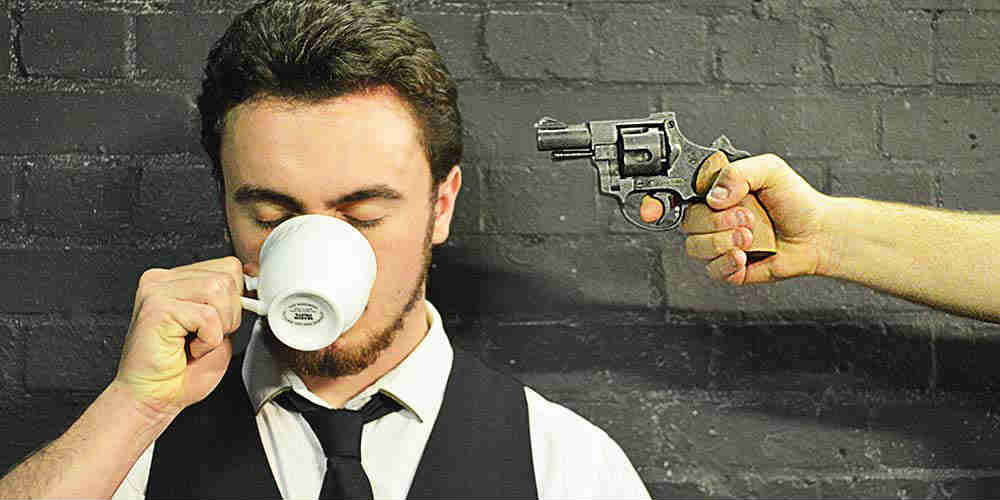 The Dumb Waiter
Tue 14 Mar - Wed 15 Mar
by Harold Pinter
Directed by Ellen Pascoe
Harold Pinter's one act play comes to life in this darkly comical production.
Ben and Gus are waiting for their instructions. They will know how to react when those instructions come – they always do. Until then, put the kettle on.
Tensions escalate as the characters frantically grapple to meet the mysterious demands from above. But to what extent are they willing to comply?
Due to high demand, an extra performance has been added on Wednesday 15th at 9.15pm.