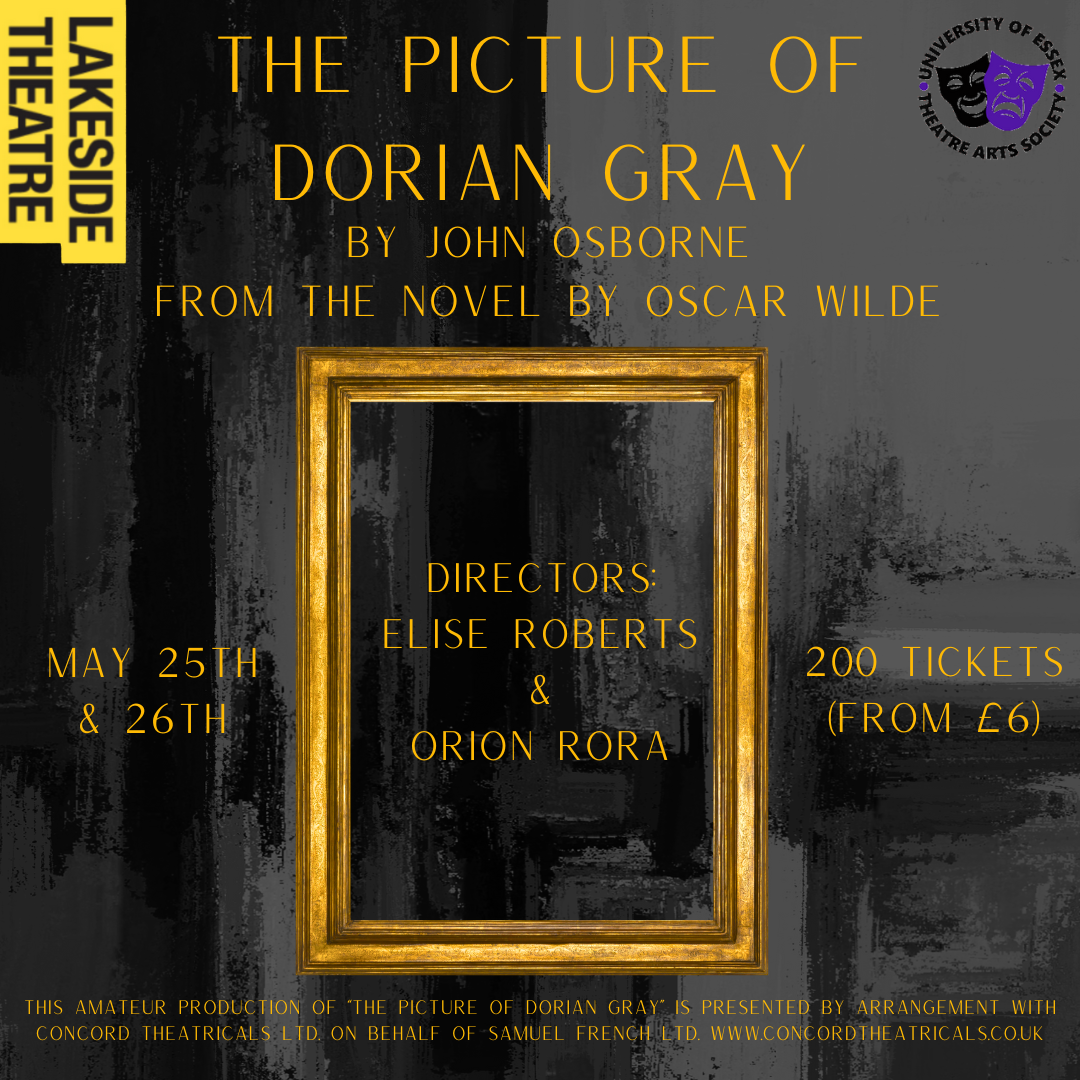 The Picture of Dorian Gray – CANCELLED
Thu 25 May - Fri 26 May
The Picture of Dorian Gray
Unfortunately we have had to cancel this production.
Adapted by John Osborne from the novel by Oscar Wilde and Directed by Elise Roberts and Orion Rora. Produced by the University of Essex Theatre Arts Society.
Welcome to the University of Essex Theatre Arts Society Summer Show 2023!
Adapted from the novel, a brilliant dramatisation of Wilde's classic novel about a young man who, magically, retains his youth and beauty while the decay of advancing years and moral corruption appears on a portrait painted by one of his lovers.
This is an amateur production performed and produced by talented University of Essex students.
Show Guidance
Age guidance 16+
Running time
Approx 2 hours (including interval)
Follow us!
Instagram: @essextas
Facebook: @essextas