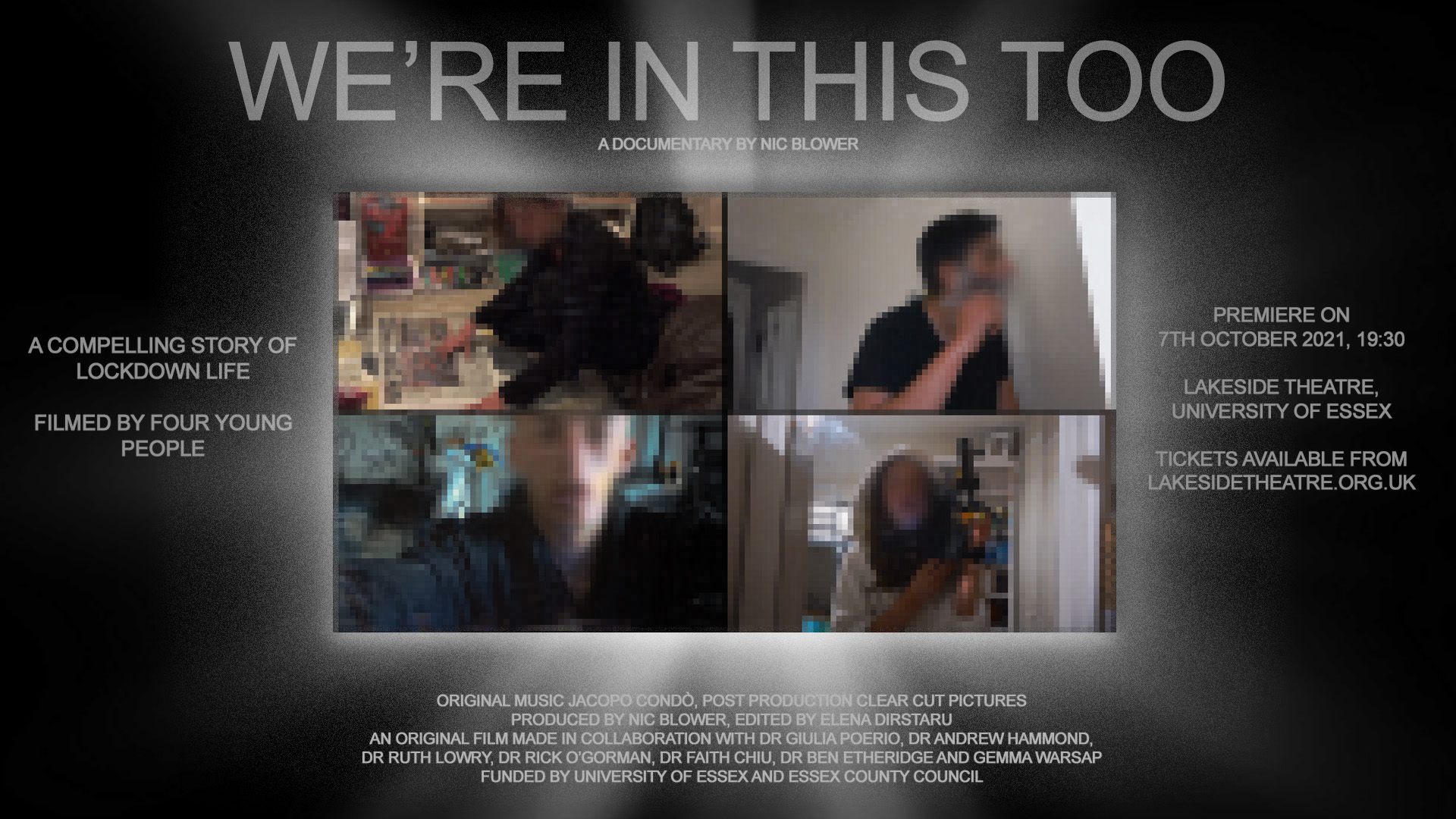 We're in this Too
Thu 07 Oct
This is the premiere screening of WE'RE IN THIS TOO , a compelling documentary about four young people's experiences of lockdown life. Filmed by the contributors themselves, this revealing and powerful documentary gives voice to the young people as they negotiate their friendships, families, and wellbeing, on the cusp of returning to school.
WE'RE IN THIS TOO is produced by filmmaker and University of Essex, senior lecturer Nic Blower. Made in collaboration with Gemma Warsap, Dr Ben Etheridge, Dr Ruth Lowry, Dr Giulia Poerio, Dr Andrew Hammond, Dr Rick O'Gorman and Dr Faith Chiu. Edited by Dr Elena Dirstaru.
Following the screening there will be a Q&A with the filmmaker and contributors.
Film duration: 40 minutes.
This event is free but all those wishing to attend must book a ticket.