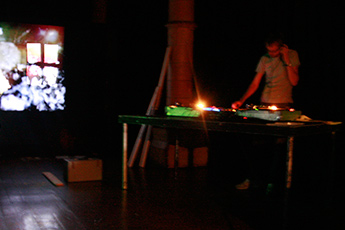 WORKSHOPS WITH ARTISTS: CHE KEVLIN
Wed 19 Feb
Pick up new creative skills and insights the artists who come to perform at Lakeside Theatre.
This afternoon's session will be run by Che Kevlin who will introduce you to the creative techniques he uses ahead of his piece Nostalgia>>2012 at Lakeside Theatre, Thursday 20 February, 7.30pm.
Workshops With Artists Offer: Book a place on this workshop and a ticket to Nostalgia>>2012 for £10.