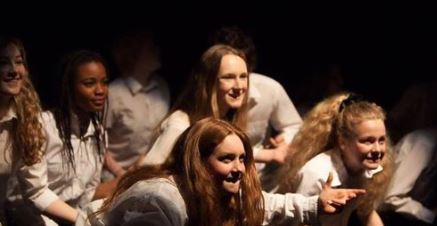 Youth Theatre Summer Term 2023
Sat 22 Apr - Sat 22 Jul
Every Saturday, we open our doors to talented young people
They come to learn acting and directing skills, meet new friends and gain confidence in a professional theatre.
Our weekly workshops (school term time only) are led by theatre-makers and drama students who support participants to get creative in small groups and then come together to share ideas.
At the end of each term, we'll take to the stage to showcase their new skills.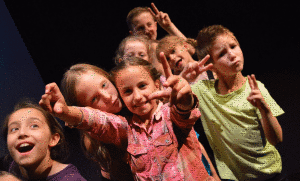 Who?
7- to 18-year-olds
No acting experience necessary, just enthusiasm, curiosity and commitment!
Times and age groups
7- to 11-year-olds, Saturdays 10am to 11.15am
11- to 18-year-olds, Saturdays 11.15am to 1.15pm
What will you learn?
You will learn through theatre, fun and games how to develop the skills needed to be an actor as well as technical theatre management skills. You will:
Build confidence
Make friends
Learn technical performance skills for the voice and body
Learn stage management
Take part in new writing
Learn devising theatre
Character development
Physical theatre
Script work
Rehearse in a professional theatre
Play games
Have fun!
Contact us
Contact the Lakeside Theatre team to find out more, email us on arts@essex.ac.uk with the subject line: Youth Theatre Summer Term 2023 enquiry.
Payment for sessions (both age groups) running Saturday 22 April to Saturday 22 July 2023 (there will be no Youth Theatre on Saturday 3 June due to half term).
If your child has been granted a bursary, please contact arts@essex.ac.uk first.
Sat 22 Apr - Sat 22 Jul

7-11 years: 10am to 11.15am, 11-18 years: 11.15am to 1.15pm

£65 (7-11 years) per term, £70 (11-18) per term
Book Now