Every Saturday, we open our doors to talented young people.
They come to learn acting and directing skills, meet new friends and gain confidence in a professional theatre.
Our weekly workshops are led by theatre-makers and drama students who support participants to get creative in small groups and then come together to share ideas.
At the end of each term, we'll take to the stage to showcase their new skills.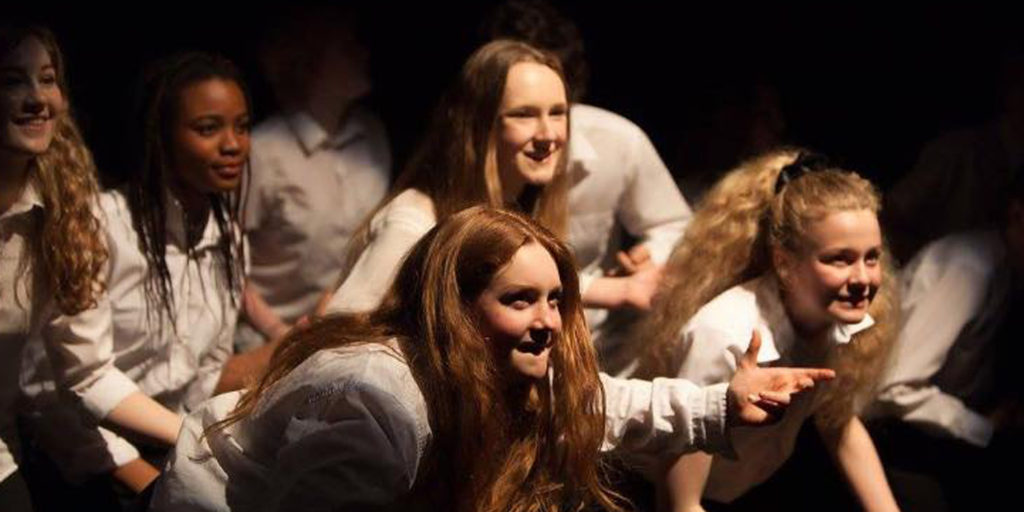 Who we're looking for
7-18 year olds
No acting experience necessary, just enthusiasm, curiosity and commitment!
Something to look forward to…
We're proud to be part of Connections, the National Theatre's annual festival of new plays for youth theatre.
The festival gives young people the chance to experience professional theatre-making from set design, costume making, lighting and stage management.
Term dates
Autumn term
7 September – 14 December
(no session 2 November)
Times and ages
7-11yrs (10am-11.15am)
11-18yrs (11.15am-1.15pm)
Prices
£60 per term (bursaries available)
Book your place
Autumn 2019 spaces available HERE.
Contact us to find out more:
youtht@essex.ac.uk / 01206 873261