It feels like coming home: Jacko Pook on Play Something
Thu 13 Apr 2017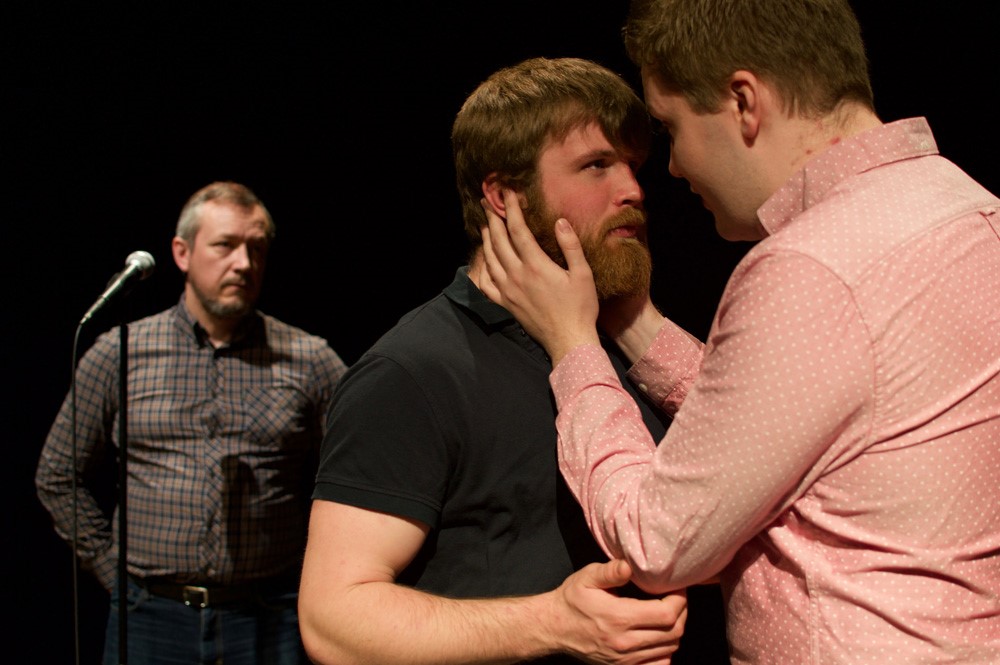 Each new performance that takes to the Lakeside Theatre stage is exciting…  but excitement levels go through the roof when it stars a University of Essex graduate!
We spoke to ex Drama student Jacko Pook about his upcoming performance in Play Something by Paul T. Davies, a poignant tale of LGBT love.
Hi Jacko. Introduce yourself!
My name is Jacko Pook. I completed a BA in Drama and an MA in Playwriting at the University of Essex. I am currently trying to find and take opportunities to do more acting, whilst also trying to find platforms for my poetry, playwriting, and music.
It's been a few years since you graduated from University of Essex. How was your time here?
I only graduated with my MA last summer, so it hasn't actually been that long. University was an eye-opening experience for me. I have learned some essential skills and had a small insight into the industry I want to be a part of. However I maintain that the greatest gift I had from my years at the University of Essex was that I learned some important lessons about who I am. This is probably very much to do with my age whilst at university, but I would be drastically different if I had not spent these formative years in such a tolerant and thoughtful environment.
Play Something comes to the Lakeside Theatre this month. How does it feel to be coming back to the theatre which was central to your studies here at the University?
I'm glad you asked this question! As I said, it's the venue of greatest importance to my artistic development so far. Being back rehearsing on the mainstage has felt like coming home. If I managed to make a career in the arts I'd hope that, like my hometown, I would be able to continue to come back to this venue throughout my career and have the same fun re-discovering it as I have had with this production of Play Something.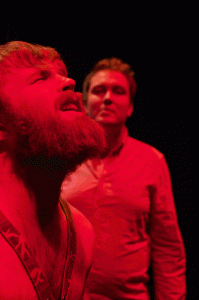 Can you tell us a bit more about the play?
Play Something tells the story of two men who meet in a club and begin a sexual relationship, which continues for years. One of them is openly gay, the other is in the closet, which becomes a problem when the word 'love' starts getting thrown around. The play is about love, but it's also about having the courage to be the person you want to be, and to love how you want to love. In a way it's about taking ownership over your own life. It definitely paints a picture of the consequences if you don't.
I've read that the cast have been going on dates with each other in character, how does that help with the rehearsal process?
I'm not a director, and therefore when it comes to understanding the mechanics and purpose of our creative process I'm pretty low on the totem pole of knowledge. Paul would definitely be able to give you a more expansive and informed answer. However I can say that it is helpful to me as an actor to explore what lies in the peripheries of the play as well as the actual scenes, particularly when approaching a play dealing with such a broad amount of time as it lends the scenes a specific context.
These rehearsal devices also forced me to make spontaneous decisions about the character. Being in character and interacting without a script removes some of the ideas you've conceived about who the character is by taking away the structure that a script gives the scene. I won't disclose the details here, because I think it's important that these explorations remain inside a rehearsal space, but while on our date Ben and I ended up surprising each other in several ways. When you end up surprised and have no pre-obtained words to rely on you have to make an immediate decision.
Some of these decisions end up being incorrect for the character, but by exploring them it reinforces who your character is, and, of course, occasionally you discover something new in your character that works. These findings all help to create a more fleshed out and vivid picture of your character, and in turn serve you in performance.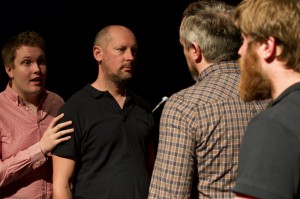 What has been the biggest challenge you've faced during the making of this show so far?
I think, because of the aforementioned safe rehearsal environment, that there haven't been many problems for me. The play has difficult content, but the actors have met that challenge with willingness, and the director has led us into that territory with care. Outside of the rehearsal space I'm anticipating that the crowdfunding we have to do to raise the money for Edinburgh will be the biggest challenge. So for anyone reading this who wants Colchester to be represented at the Edinburgh Fringe Festival please donate anything that you can! Of course, you have the chance to make your mind up about the play at the Lakeside on the 27th of April.
Finally, give us 3 words that best describe Play Something.
Universal love story
Play Something is at the Lakeside Theatre on Thursday 27th April at 7:30pm  – book your tickets here.