Have your say on a brand new play
Wed 21 Nov 2018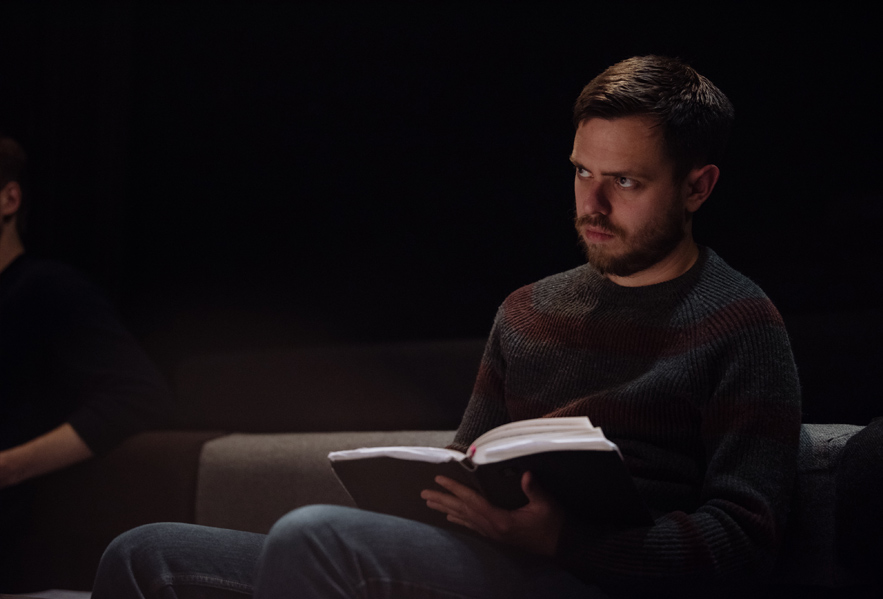 A new play examining controlling behaviour in a gay male relationship premiered in London this week. Now, the creators need your feedback to develop it.
HOLD is written by Rich Chilver, an associate artist of Lakeside Theatre.
Rich is hosting two rehearsed readings in our studio space this Friday (23 November at 4.00pm and 7.45pm). He is hoping Essex audiences will help shape the show which is about domestic abuse.
He explained:
"I am trying to show that no one is inherently bad, but that social and emotional isolation can help perpetuate the cycle of abuse".
Director Alex Vendittelli added:
"In working closely together on this piece Rich and I have both challenged our perceptions of relationships and stereotypes. It's not a comfortable story, but our intention is to generate honest and open discussion for audiences of any sexuality. Despite the serious nature of the subject matter there is also some lightness and humour in the story, and ultimately it offers hope and redemption."
Want to help shape the play? Get your £4 ticket today.