Meet the cast: Aimee Pollock
Fri 16 Aug 2019
Bleak House is a powerfully physical, gothic retelling of the Dickens' novel that follows Esther Summerson's search for family and identity set against a brutal legal system hell bent on destroying those beneath it. Pickpockets, prostitutes, rowdy drunks and con artists all feature, immersing us into a dank Victorian Britain, recreating the dark and dismal world of the lower orders of London.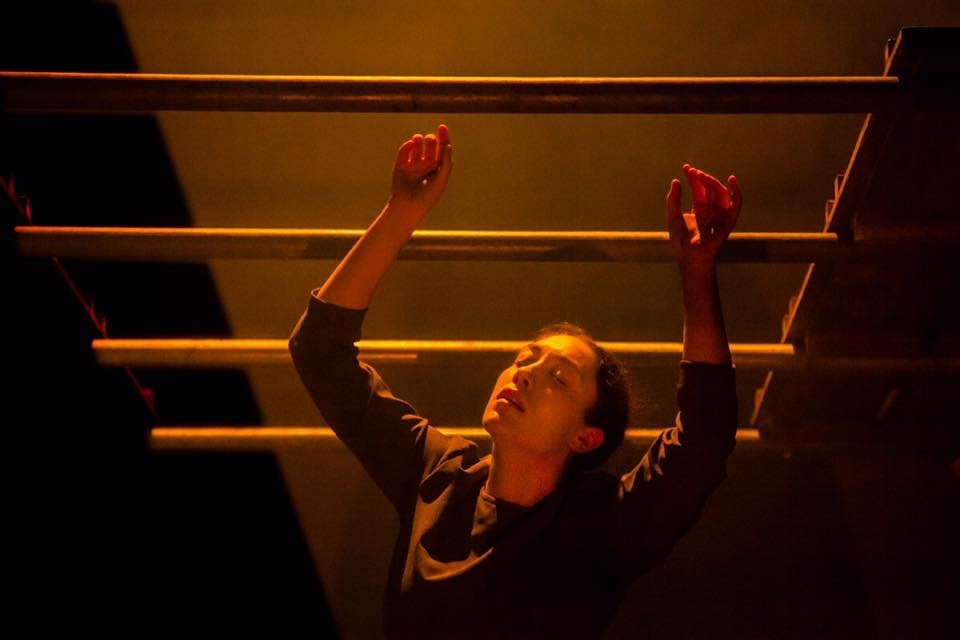 What is your role?
I play Esther Summerson, whose story we follow throughout the play.
How would you describe your character(s)?
Esther Summerson is a kindhearted young woman, full of love and potential. She is desperately trying to find her place in this world. A quiet observer, an unassuming leader, a promising narrator, Esther is a deeply loyal friend to those she encounters along her way. Her past makes her melancholic, but the thought of a better future keeps her moving forwards and when faced with new adventures in an unknown city, full of danger and many challenges, "nevertheless, she has high hopes!"
How did you get to work with David Glass?
I got to audition for Bleak House during my third year at Bath Spa University and I knew from the minute I walked into the audition room that I wanted to be a part of the David Glass Ensemble. The fact that this show still feels special two years on, is a testament to David and the ethos he creates within the ensemble. He is a brave and compassionate artist, who leads by example and doesn't compromise his integrity. A David Glass rehearsal room is unpredictable, liberating and full of magic. All of which he is able to translate into the show. I have never met another theatre maker quite like David, I don't think I will again, but I'm very glad that I did.
Why should people come to see the show?
It's an epic story told from the perspective of a young woman trying to find her voice within a changing world, where the highest positions of power are dominated by men. It's about power, corruption, greed and injustice set in dank Victorian London. It's about class and struggle and the lives of the many inhabitants affected by its brutal legal system. It's a world away from modern day London, yet it's every but the same.
Admit it, did you ever read the full book?
I'll admit this. The first time around, I mainly read Esther's narrative and binged watched the entire BBC series (which I loved) and tried to read the rest during rehearsals. This time however, as soon as the tour was confirmed, I started slowly re-reading the novel. I mean I should be finished by September, its only 989 pages!
P.S….. We currently have an early bird offer for Bleak House, so grab your tickets HERE