Summer Box Office Opening Hours
Mon 12 Jun 2023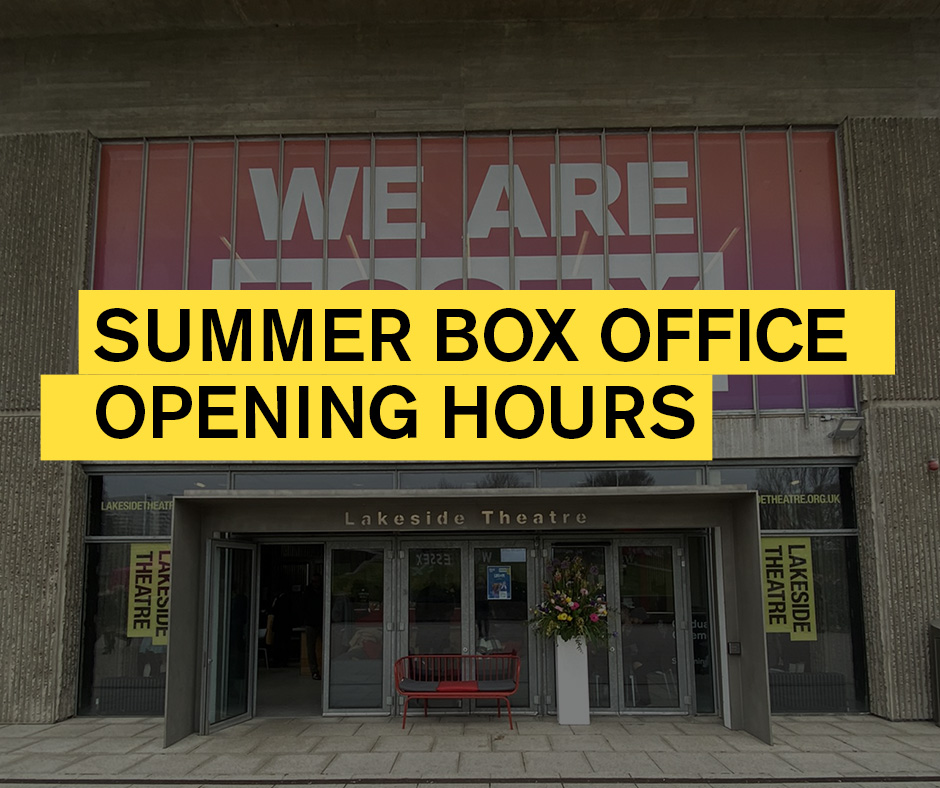 Summer Box Office Opening Hours
From Monday 12 June, the Lakeside Theatre will be operating it's summer box office opening hours.
You can call us on 01206 873261 between 10.30am and 1.30pm.
You wont be able to visit the Box Office in person during these hours as the Lakeside Theatre Café will be closed for the summer, but you are more than welcome to drop us an email on arts@essex.ac.uk.
The Lakeside Theatre Café will continue to open as a bar on show nights from 6pm.
The box office will resume it's term time opening hours from October 2023.