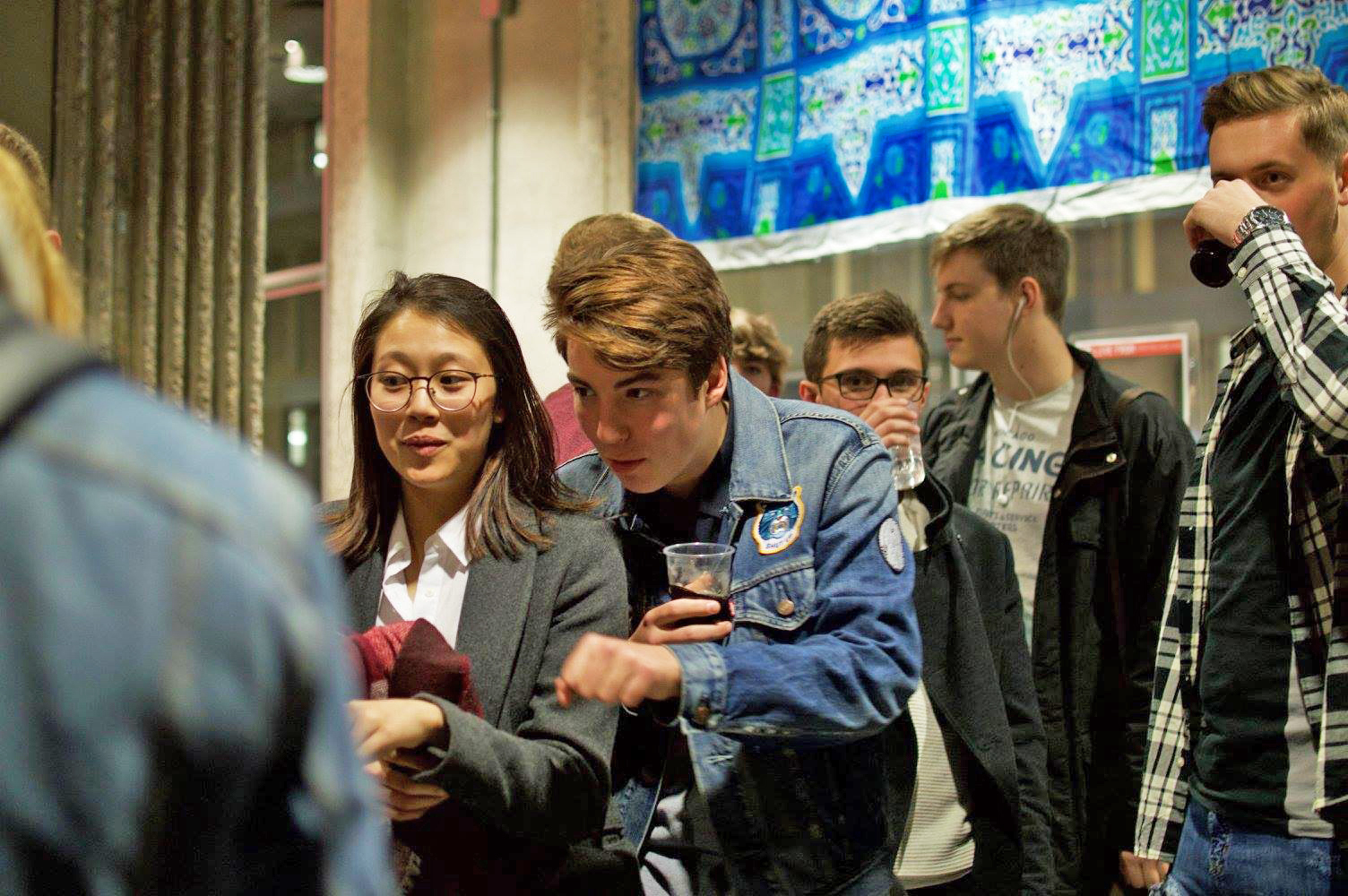 Come on in! 
Whether it's a catch up with friends over coffee in our cafe, a trip to the theatre, or chilling out at the Open Mic night – we're here for you.
__________________________________
Where are we?
You'll find us on the Colchester Campus, under the Albert Sloman Library on Square 5. Our main entrance is in our Cafe, and our Studio and Main Stage are both downstairs.
During the day you can buy tickets from the cafe counter, and on performance show nights the box office will be open at the bottom of the stairs.
__________________________________
Cheap Tickets
We know that life on a student budget can be tough. That's why we make sure it doesn't cost the earth for you to come and see one of our shows! Our advance ticket prices are:
Main Stage shows: £6
Studio shows: £5
Live Screenings: £8.50
We recommend booking your ticket in advance (either online or in person, up until 5pm when our cafe closes) as advance tickets are always cheaper. Plus, your mates from other uni's get in on our standard Concession price (usually £9, ID required).
For the price of a single ticket, you can also buy a membership with us, giving you a whole year of discounted tickets – not to mention your second show will be absolutely free!
__________________________________
Group Discounts
Need something special for a big society social? Looking for something to do with your new course mates? Our Essex Student group discount means that tickets are only £4 with group bookings of 10+. Email arts@essex.ac.uk to find out how to book.
__________________________________
Employment
We regularly recruit students to work part time at Lakeside Theatre. (Our main office team is run almost entirely by Essex graduates, many of whom began by volunteering with us)
We also offer training in Theatre Management, Arts Marketing, Theatre Technicianship (it's a word) and Youth Theatre Coordination all through the amazing University of Essex Frontrunners Scheme.
Current Availability: No job vacancies right now.
__________________________________
Want to put on your own show?
Did you know that all of our Homegrown shows are by Essex students? Twice every academic year we do a call out for Studio Show submissions, giving Essex students the chance to put on their own productions.  It could be you! Follow us on Twitter  and Facebook  to be the first to hear about the next call out.
__________________________________
Got a Question?
Email arts@essex.ac.uk or drop in to see us in the Arts Office, room 5N.7.17 (directly above Top Bar).
Sign up to our mailing list, follow us on Twitter and like us on Facebook for all the latest information