"Giving a voice back to young people"
Tue 12 Jun 2018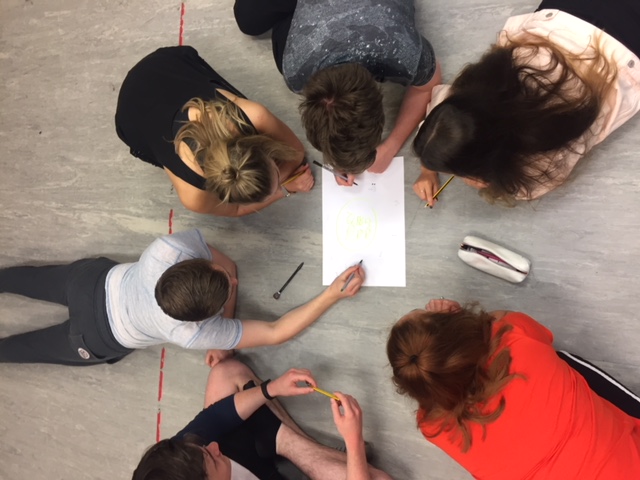 MA student, Fabiana Sforza, offers a challenging perspective on the Manchester Arena attack in a new verbatim play this week.
Find out how it came together and get your ticket. 
Tell us what's been challenging about bringing this script to life?
Well this is a brand-new piece of writing which has been gathered together with bits and pieces of interviews, vlogs and blogs. This makes the play a heavy legacy for the actors and director to carry. I've worked with young people to devise some of the scenes and they told me that, in their opinion, the biggest challenge was carrying the voices of people who have been through an extremely traumatic event. With any verbatim play, you have to remember it's a true story being told – we need to portray that with respect.
What will the audience be thinking about after seeing the show?
How much strength, compassion, resilience and love young people carry with them.
How is your production bringing something new to this story? 
This is one of the first plays about the Manchester attack ever written. Whilst gathering material for the play, I realised that, although this was a tragedy that affected mainly young people, the news coverage around it had been reframed by adults. 10:31, MCR is about giving a voice back to the young people
Which young people did you work with? 
I was incredibly lucky to collaborate with the Youth group at the Mercury Theatre, who really took on the challenge and helped me shape the piece. This is one of the many reasons I am putting on this play – we need to allow the younger generations to talk about these events, to discuss and process feelings and to not let them disappear in a pre-existing, dangerous, hateful mentality.
When you're not making theatre, what are you up to? 
I help with other aspects of theatre – I work Front of House, Box Office and Creative Learning and Talent at the Mercury Theatre, and I love it. I am also collaborating with the Human Rights Centre this summer to organize a Human Rights Arts Festival.
What's the last thing you do before the curtain goes up? 
During my BA at Essex I gained lots of experience as a Stage Manager and Producer. Before the curtain goes up, I like to check that the setting list for props is being followed, that the technicians are on cans at the lighting and sound box, and that the actors are ready to step on stage – I once started the second half of a show whilst two cast members were in the toilet. Oops!!
But for 10:31, MCR I'll be sitting very calmly before it starts, because the actors I have been working with and the young people who have helped me develop the piece are brilliant and they'll do an incredible job!
Don't miss Fabs' show in our studio space this week.  
Tickets are free and can be booked via Eventbrite HERE.