WE'VE PUBLISHED OUR FIRST EVER ANNUAL REVIEW
Fri 8 Jan 2016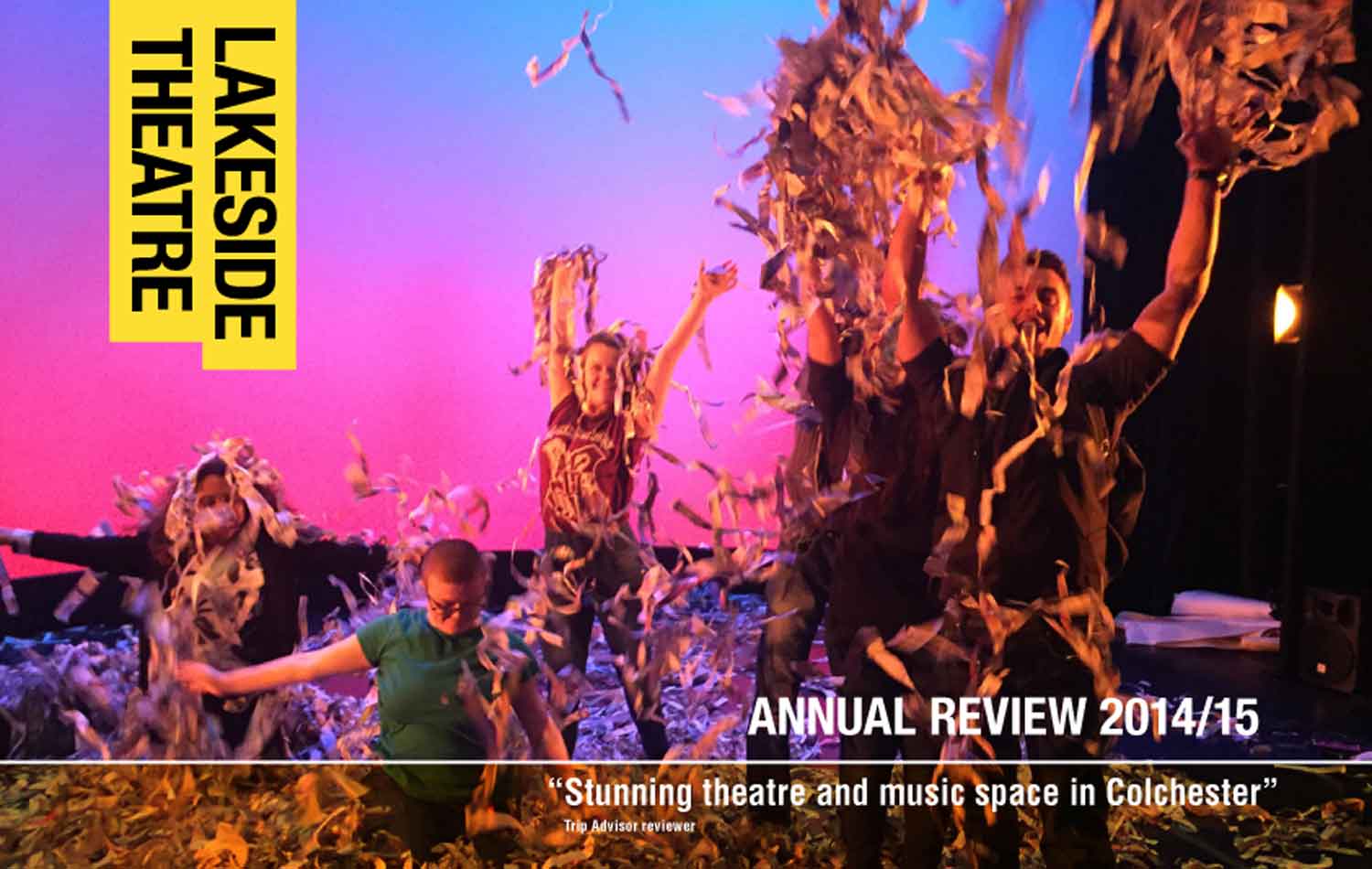 Did you know an astonishing 16,690 people visited Lakeside Theatre between September 2014 and August 2015? 
For the first time ever we've brought together all the vital statistics from one year's operation at Lakeside Theatre into one short document.
We're proud to present our first ever Lakeside Theatre Annual Review. In it you'll find the facts, the figures and the stories from the single busiest year on record at the home of live performance on campus.
Download > Lakeside Theatre Annual Review 2014_15