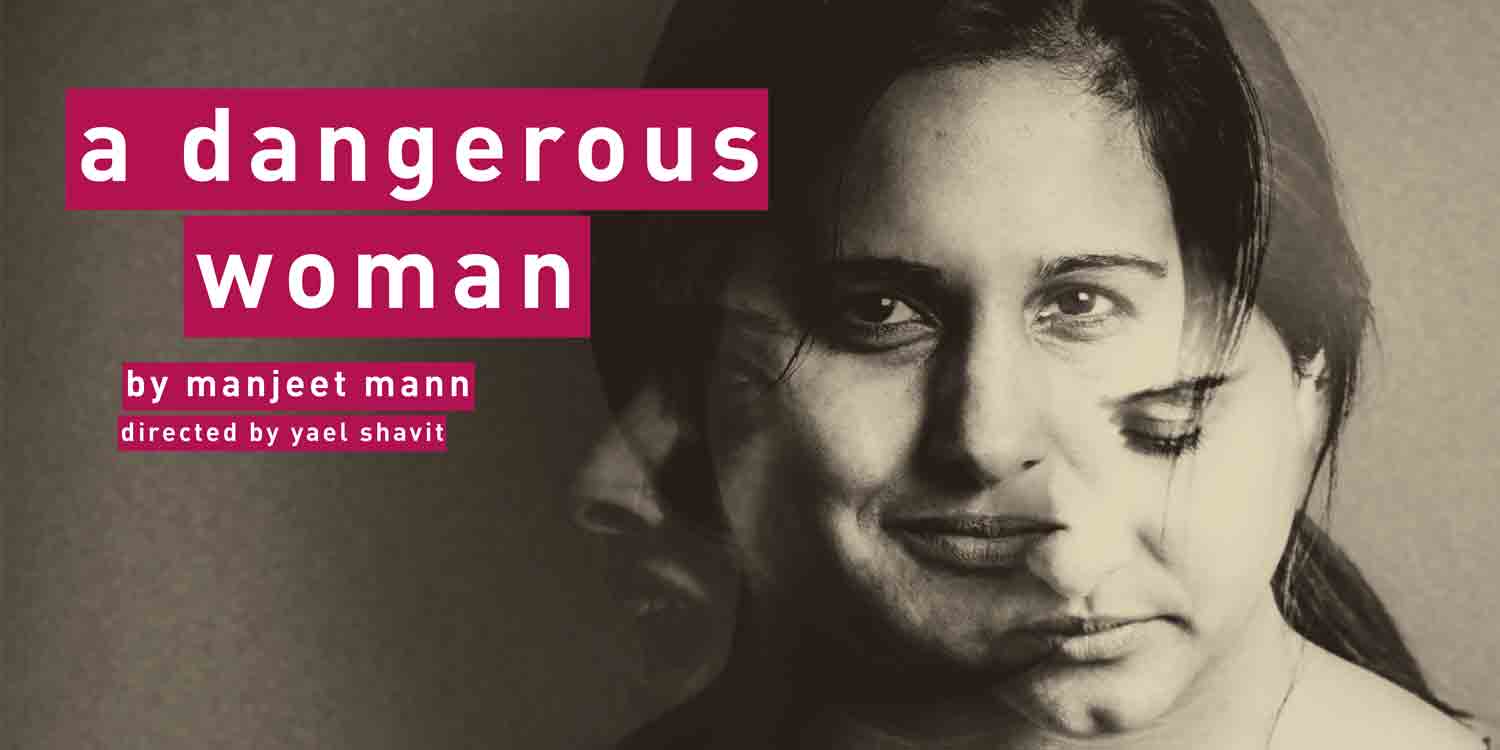 A Dangerous Woman
Thu 15 Feb
By Manjeet Mann
Directed by Yael Shavit
Bundled into a car. We arrive at the temple. I sit and I pray. I pray for a way out.
A Dangerous Woman tells the riveting story of one woman's struggle to carve her own path in a family of six women, where allies become enemies and a mother's abuse fractures her very existence.
This bold and unapologetic new play explores what happens when you dare to challenge conformity, divorce your culture and make your voice heard against patriarchy and subservience. Recently labeled as a dangerous woman, Manjeet Mann seamlessly flows through a multitude of characters exploring how strength can come in different forms and why a strong woman is seen as so dangerous.
Age guidance 14+. Contains strong language