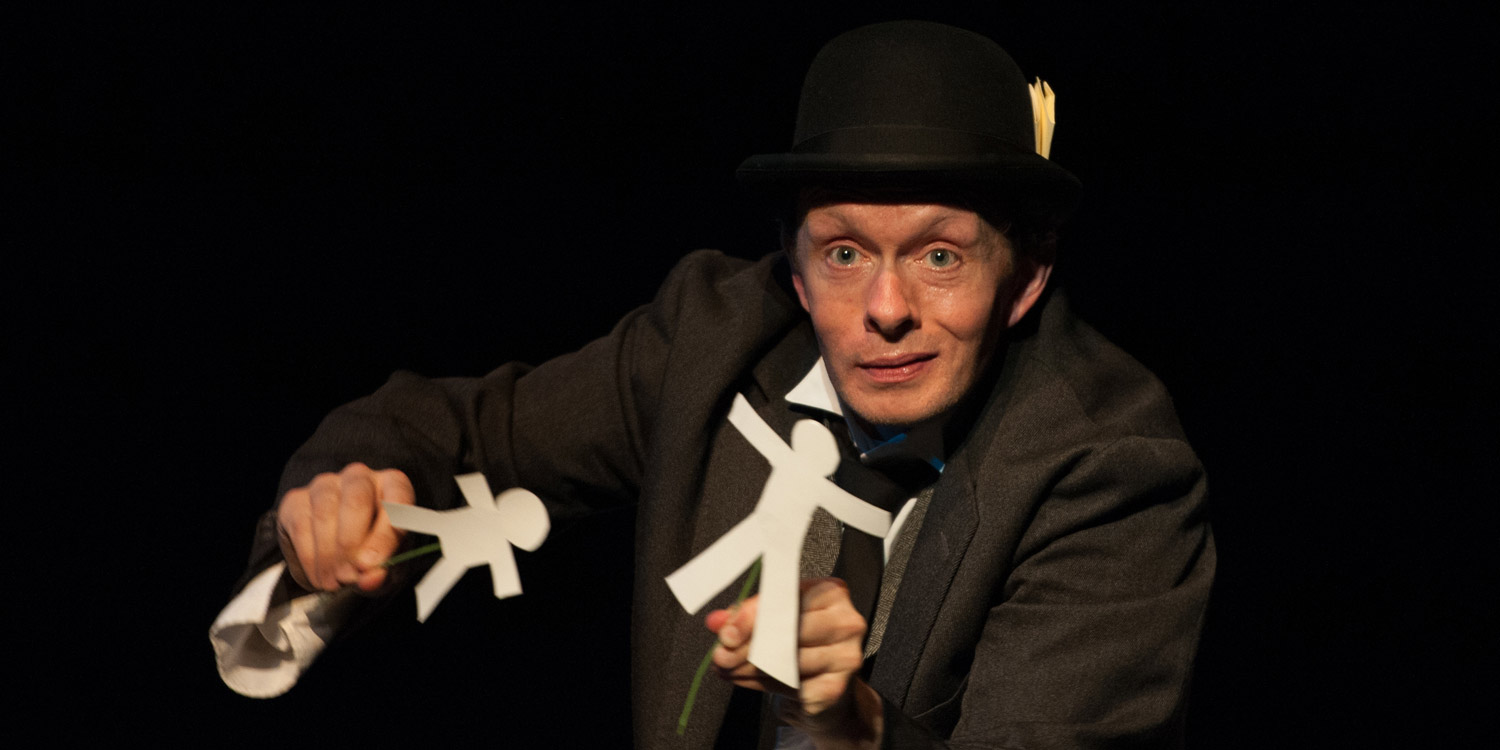 bloominauschwitz
Thu 21 May
bloominauschwitz is a flamboyant, playful investigation of identity and belonging.
Meet Leopold Bloom. Kidney-loving man of Dublin, hero of James Joyce's great novel 'Ulysses' and worldwide phenomenon.  As usual, it's June 16th 1904. But something is very, very wrong. Visitations from the future, ghosts from the past and the burning question: 'Who am I and where do I come from?!'
Escaping the bounds of his book, Bloom embarks on a quest to discover his Jewish heritage and plunges head first into the dark heart of European history. Ranging from low comedy to high drama bloominauschwitz is a one-man tour-de-force about identity, belonging, and how we face the future without forgetting the past.
Written by Richard Fredman. Produced by Menagerie Theatre Company.