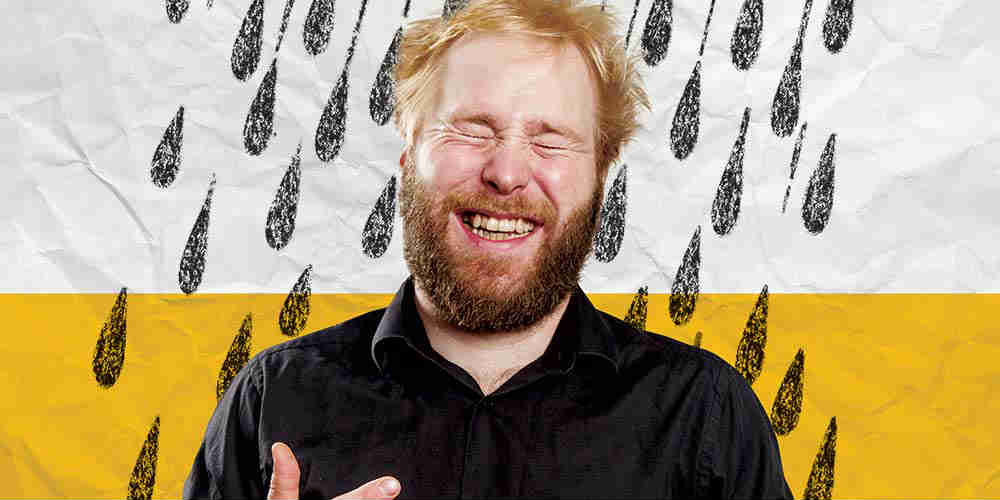 Every Brilliant Thing
Thu 04 May
By Donny MacMillan and Jonny Donahoe
The worldwide smash hit is back on tour.
You're seven years old. Mum's in hospital. Dad says she's 'done something stupid'. She finds it hard to be happy. You make a list of everything that's brilliant about the world.
Everything worth living for:
1. Ice cream
2. Water fights
3. Staying up past your bedtime and being allowed to watch TV
4. The colour yellow
5. Things with stripes
6. Rollercoasters
7. People falling over
A play about depression and the lengths we go to for those we love.
"Heart-wrenching, hilarious… possibly one of the funniest plays you will ever see." ★★★★ The Guardian
"Funny, clever, and surprisingly uplifting." ★★★★ The Telegraph
"Filled to the brim with joy…beautiful, heart wrenching and very funny." ★★★★ Time Out London
"Every Brilliant Thing may be the funniest show about depression you've ever seen… about finding reasons to live rather than reasons to die. And those reasons can be as minute as wearing a cape and as big as falling in love." New York Post