Faculty of Science and Health Professorial Inaugural Lectures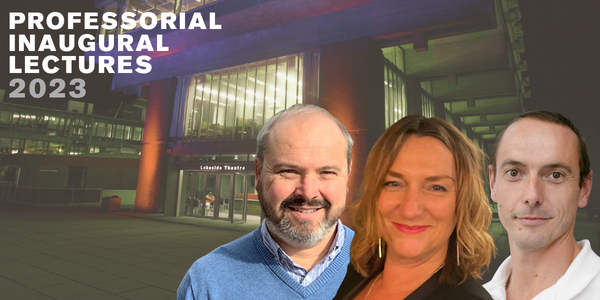 Professor Gavin Sandercock, School of  Sport, Rehabilitation and Exercise Sciences: 'Fit for life: predictors and outcomes of physical fitness across the lifespan'.
Professor Leanne Hepburn, School of Life Sciences: 'Diversify, collaborate, protect: education and marine conservation for our future'.
Professor Jonathan Worrall, School of Life Sciences: 'Living with Oxygen'.
6.15pm, Lakeside Theatre. Further details to follow.
To find out more about the Professorial Inaugural Lectures and to reserve your place, please visit our Eventbrite page.
Professorial Inaugural Lecture series
The University of Essex Professorial Inaugural Lecture series gives you the chance to hear from our newly appointed Professors.
Each year we invite our newly appointed Professors to take part in this prestigious lecture series and we welcome members of the public, our students and staff, alumni and invited guests to come along to discover our internationally significant research, to exchange ideas and be inspired.
It's a chance for you to hear about our research from our leading thinkers and you'll get a global perspective on issues across the social sciences, science and health and the arts and humanities.
When the University was founded in 1964 it committed to excellence in both education and research. In the 60 years since then our academics have produced work which has inspired entire generations and helped establish Essex's reputation for research in the UK, particularly in the social sciences. This research ranges from pioneering work on poverty and inequality by Professor Peter Townsend, to the development of the world's first publicly available computer language by Professor Tony Brooker. We continue to push the boundaries – from promoting human rights around the world to pioneering the use of big data in developing countries.
After the lectures, we'd love you join us at a drinks reception where you will have the opportunity to network with members of our University community as we celebrate our new Professors.