The 'S' Is Silent
By Marina Cusi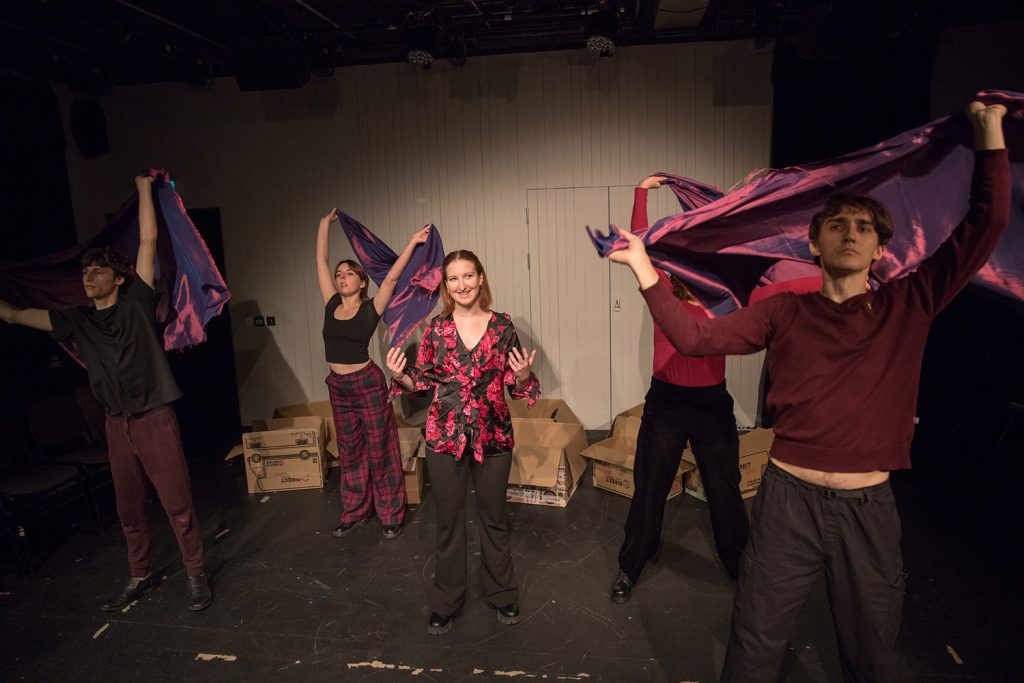 Spain is currently being shaken to its core by an expanding feminist wave crashing against its deeply rooted patriarchal social structures. But to understand this movement we must look back to an uncomfortable past through the eyes and voices of those who have been historically left out of the narrative: women.
In The 'S' Is Silent , a group of friends find clues about life during Spain's recent fascist past as they help Marina dig through her late grandmother's belongings. However, rummaging through generational trauma isn't easy. If knowing about our past is the only way of not repeating the same errors in the future, how can we learn from a history that has been silenced?
As Europe descends into what seems like a revival of fascist ideals, we must look back into our not-so-distant past to see what happens when hate, bigotry, and a fascist government win over a country. Through spoken word, visual poetry, and flamenco dance, Mad, Who? will transport audiences to the most important events of the Spanish civil war, retold from a woman's perspective.
This is a bilingual show, with scenes in English and Spanish, with English subtitles.
About Mad, Who?
Mad, Who? Is a newly created multicultural theatre company that creates work focusing on human rights issues from a feminist lens.
The company, created by Catalan multidisciplinary artist and BA Drama and Literature alumni, Marina Cusi in 2022 with the support of the University of Essex's Innovation Centre and start-ups team, made its professional debut at The Pleasance Theatre London with its award-winning play The 'S' Is Silent (FestelOff Audience Award 2022).
Mad, Who? fuses the arts with advocacy and social revolution, approaching their artistic practice through collaboration, always trying to engage local communities in their work.
Show Guidance
Credits
Cast
Writer, Director and Producer
Assistant Director
Tech Operator
Movement Director
Creative mentoring and voiceovers
Lighting Designer
Videographer
Voiceovers
Mariona Rodríguez
Aurora Sánchez
Special thanks to
The Cusí Sánchez family
All our beautiful patrons at Just Giving