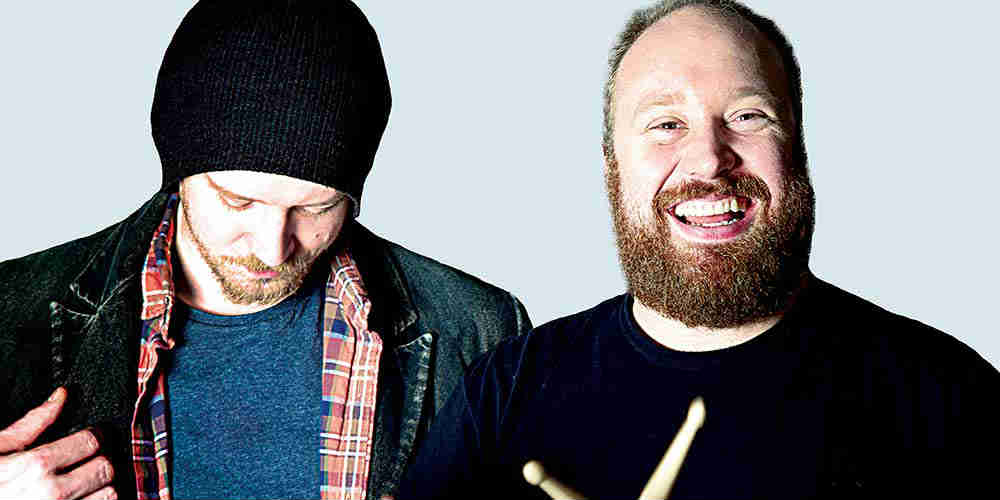 Jonny & The Baptists: Eat the Poor
Thu 23 Mar
A riotously funny epic about friendship, inequality and betrayal from the multi-award-nominated musical comedians, as featured on Radio 4's The Now Show and the BBC's Live at Television Centre.
Three quarters of MPs are millionaires. A third of the country lives below the poverty line. Whatever your politics, Jonny & the Baptists think it's worth talking about.
Setting out to explore the gap between rich and poor, Jonny & the Baptists' lives turn upside down when Jonny betrays Paddy for financial gain. As Jonny enjoys the highlife with Andrew Lloyd Webber and Jerry Hall, Paddy falls into homelessness and despair.
From frontman Jonny Donahoe, Drama Desk Award nominated star and co-writer of international hit Every Brilliant Thing, returning to the Lakeside Theatre in May.
★★★★ 'Wickedly amusing' The Times
★★★★ 'Spirited comedy… broad, daft & punchy' The Guardian
★★★★ 'Uproarious satire from a double-act at the height of their powers' The Stage
'The political edge of 80s alternative comedy – a pop-soul voice to win X Factor' Stewart Lee, Observer