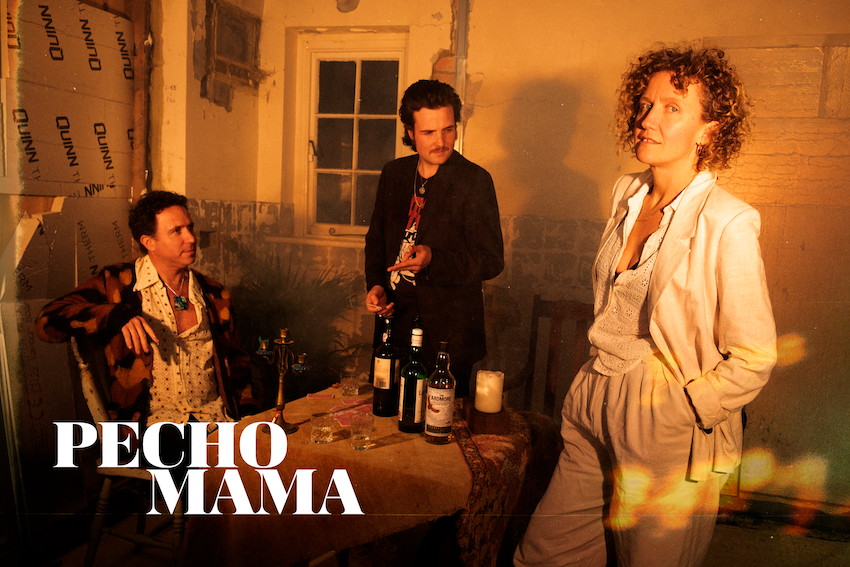 Pecho Mama – Digital Album Tour
Fri 12 Mar
Pecho Mama are a live-art-alt-electro-pop band that stage live concept albums and theatre shows.
Following on from their visit to Lakeside with Medea Electronica, Pecho Mama will be playing songs from their brand new album 'OEDIPUS', live for the first time.
With echos of Bjork and Roisin Murphy, Pecho Mama's album launch gig will be visually stunning, experimental, slick and constantly surprising.
This exclusive gig, captured at The Forum in Tunbridge Wells, will be followed by a livestream Q&A at Lakeside with Students from the Centre for Theatre Research.
'Mella Faye was nothing short of mesmerising as the human embodiment of a live concept album, emotion seeping out of every pore. Chaos ensued as Goldfrapp-esque electronics throttled the audience and some haunting visuals left the lasting impression of a bold creative talent and that rarest of things: something genuinely new.' THE LATEST
★★★★★ 'takes your emotions by the throat and forces you to hold your breath' NORTH WEST END
★★★★★ 'It is a testament to Faye's absolutely stunning performance that she is able to hold the audience in a breathless trance for nearly an hour as she performs and sings almost non-stop. The electronic music moved from almost transcendent bliss to a hellish demonic cacophony as required, and I was frequently left with goosebumps at the beauty of the songs.' BROADWAY BABY