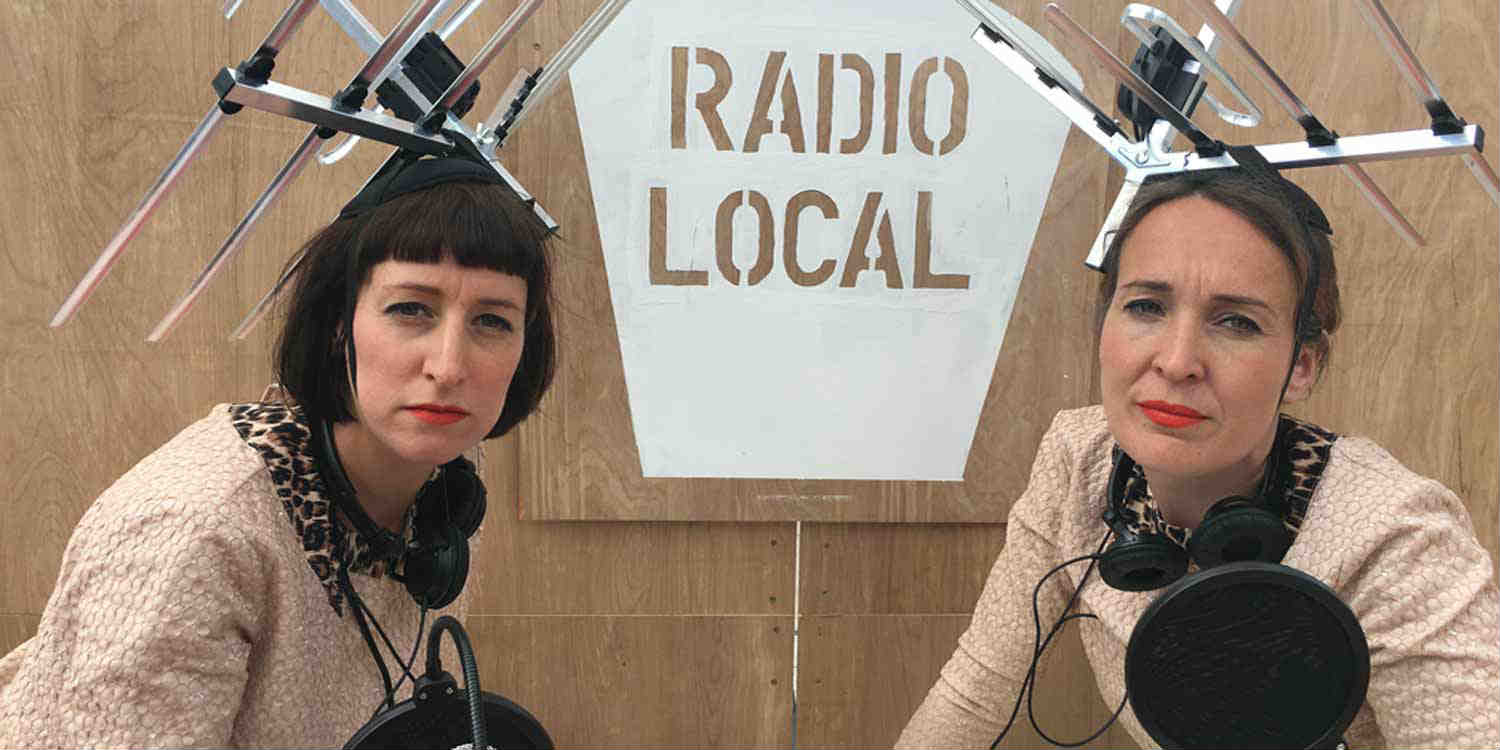 RADIO Local
Mon 03 Oct - Fri 07 Oct
RADIO Local is a brand new radio show for locals, not by locals, that is so local you have to be local to us to hear it! Hunt & Darton famously known for their pineapple heads and quirky Hunt & Darton Cafe service which popped up previously for Freshers week and taking over The Lakeside Cafe return for more fun and frolics in the shape of a de-constructed radio show. The show is so new we haven't even made it yet. We will be asking the people of Essex University to build it with us so why not stop by and get involved, we will need some jungles and some phoning-in, features, contestants and of course a guest DJ to take on the responsibility of what discs should be spun.
This show celebrates everything local; We love the local chippy that asks how your week's been, pubs and cafes providing surrogate families and extensions of the home, people taking pride in where they live, doing things for the community and when it's noticed that someone is ill. Come and be local with us!
Hunt & Darton are a Live Art Collaboration between Jenny Hunt and Holly Darton. We have both practiced Art since graduating from Central Saint Martins in 2003 and been working together for 8 years. Approaching Live Art from a Fine Art background we work across mediums with a sculptural approach to performance, choreographing words and movement in a sensory way and setting up alternative spaces – often creating installations to perform within. Our work derives from our shared celebrations and anxieties surrounding life choices particularly as women, in Britain, now. Our work has been described as deadpan and absurd, often collapsing into humour. We have a persistent fetish within our practice to consistently re-assess our relationship with our audience, embracing awkward moments, risk taking and constantly trying to close the gap between performer and viewer opting for a raw, underdone, conversational aesthetic. Hunt & Darton are the creators of the award-winning Hunt & Darton Cafe a pop-up interactive performance/installation and fully functioning café where food, service and business are the art.
Mon 03 Oct - Fri 07 Oct

12 - 2pm

FREE