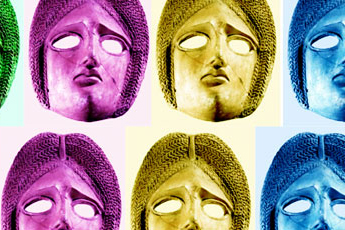 THE ESSEX DIONYSIA
Fri 28 Jun
Update 6/6/13 – Please note the date change from the Lakeside Theatre brochure. The Essex Dionysia will be performed for one night only on Friday 28 June.
Watch as five brand new short plays compete for a place on the London stage.
All shortlisted from the annual Playwriting Competition for students run by the University of Essex Department of Literature, Film and Theatre Studies, the prize is a slot at the Arcola Theatre's popular Miniaturists new writing showcase.
Each of the plays will be performed in full tonight and the winner will be decided by a panel of expert judges including writer Marina Warner and Miniaturists curator Declan Feenan.
Playbill
1.  The Lark Ascending by Hannah Broad. A lyrical exploration of a soldier's state of mind in the trenches in World War One.
2.  Mistranslations by Liv Jones. A comedy of sexual manners and game-playing across two languages.
3.  You're So Cool by Luke Hayes.  Darryl and Fran assess their relationship in the light of the music they fell in love to.
4.  Bran the Fisherman by Jack Lang. A contemporary fable with mythic resonances, set in the west country.
5.  Boom Boom Terror by Cassie Catchpole and Dave Garlick. Darkly satirical exploration of the 'war on terror'.
Presented by the University of Essex Department of LiFTs & directed by Gari Jones.