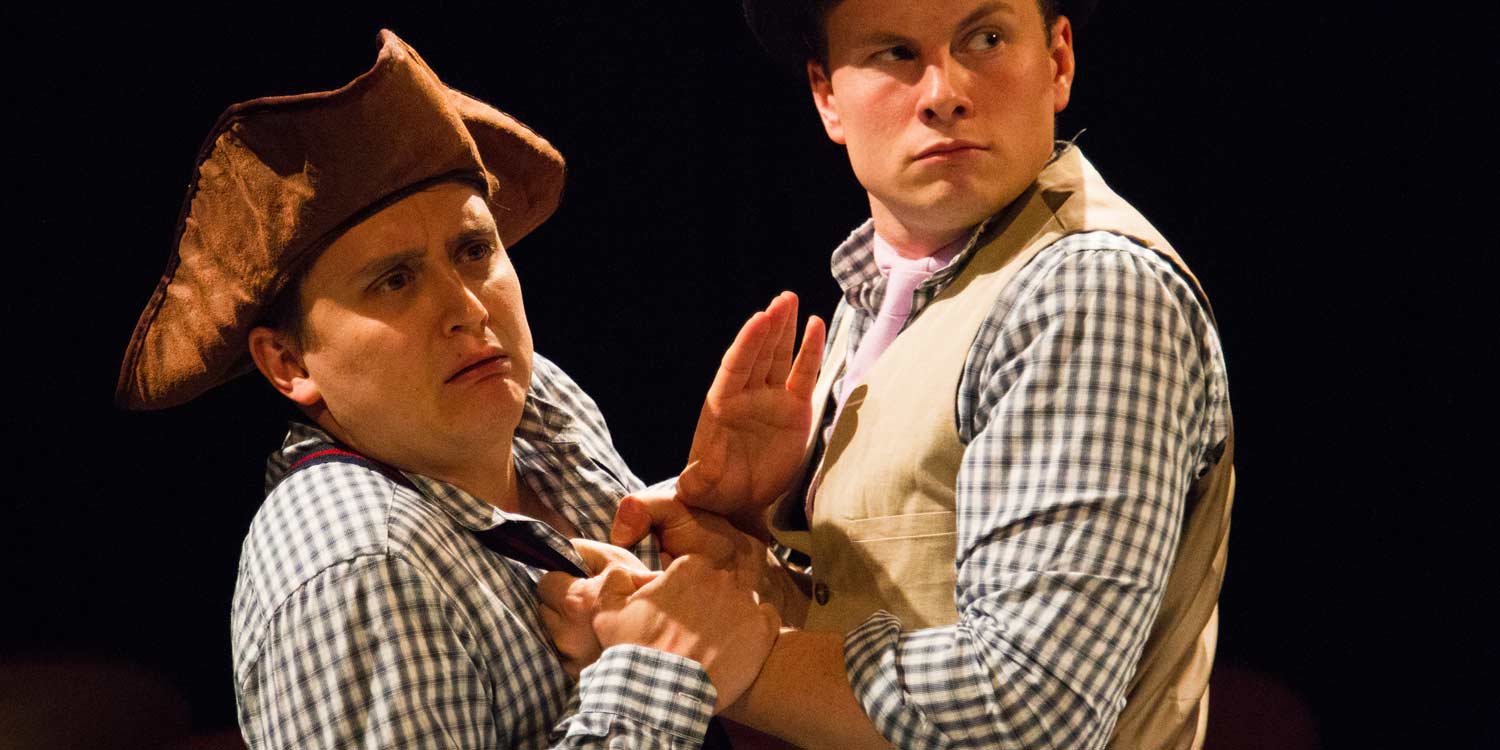 THE GOVERNMENT INSPECTOR
Thu 12 Mar
Anton Antonovich, a mayor in small-town Russia, is in the midst of a crisis. A government official is on his way to inspect his district and, in Anton's own words, "this is a disaster!" The streets haven't been swept for months, there are chickens in the courthouse and Anton himself has been somewhat liberal with the mayoral accounts.
The inspector is only too willing to overlook these misdemeanours in exchange for the odd generous bribe. But is he quite who he says he is or will Anton and his band of buffoons finally get what's coming to them? Flintlock's version sees Gogol's hilarious satire reinvented in a high-energy production featuring four actors swapping characters at break-neck speed.
Suitable for ages 10 to 110, Flintlock employs its trademark physical storytelling to create an unforgettable experience punctuated by a fast and furious Klezmer soundtrack and scintillating live music interval entertainment. This tour is presented by house.
TGI Autumn Tour Showreel 480 from Flintlock Theatre on Vimeo.