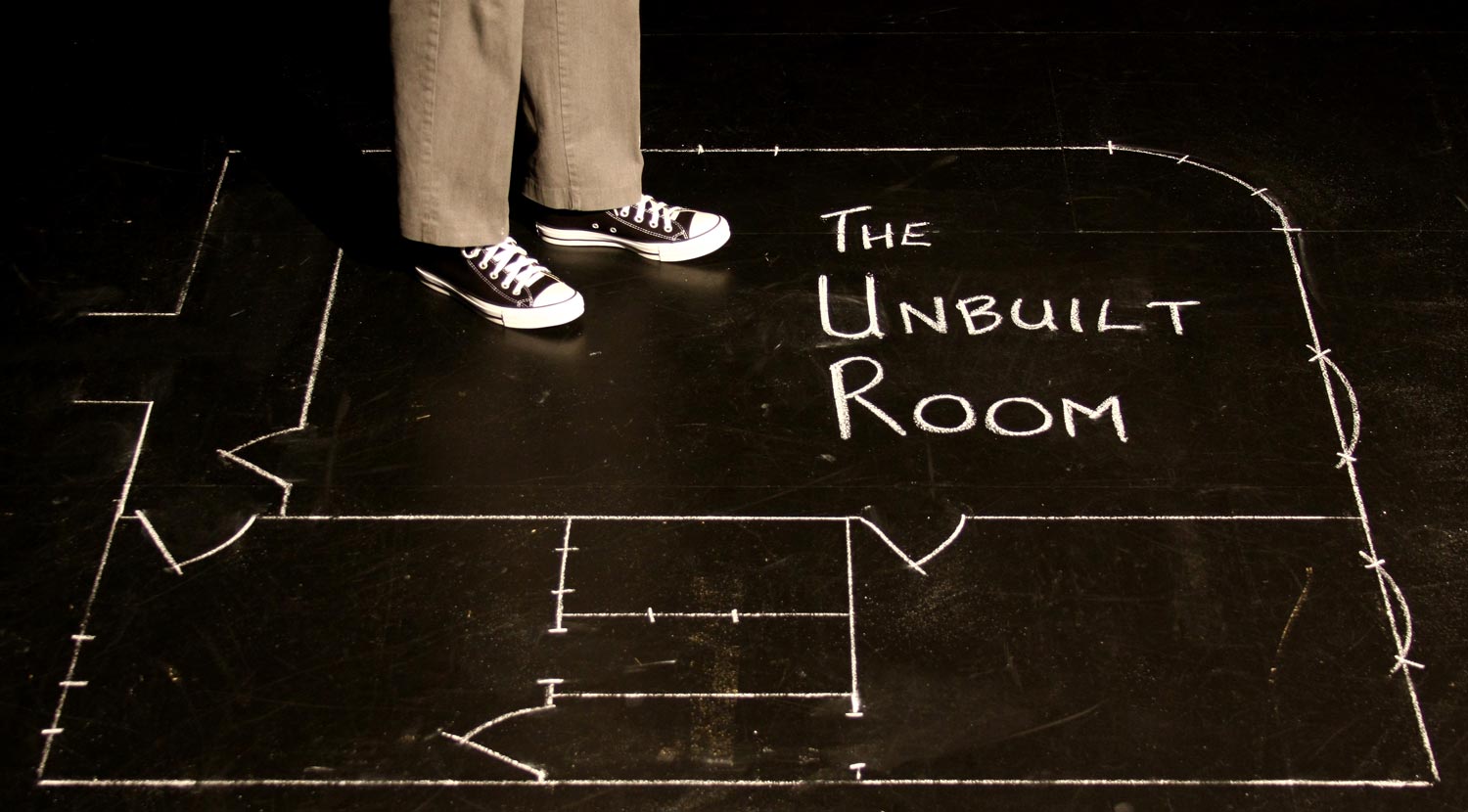 THE UNBUILT ROOM
Wed 30 Sep - Thu 01 Oct
The Unbuilt Room is a performance-game exploring how places create memories… and how memories create places.  Small groups of players explore a verbal maze without leaving their seats in immersive, imagined theatre inspired by choose-your-own-adventure stories and early text-adventure computer games.
Performance Times: 1:00 / 1:30 / 2:00 / 2:30 / 3:30 / 4:00 / 4:30.
No online booking for this event. Book in person at the Lakeside Theatre Box Office Cafe from Monday 28 September.
"This beautifully simple 20-minute piece seats five audience members in an empty room with performer/writer Kriebel, who describes to you another, virtual space. There are stairs in front of you he might say, and doors to the right and left. What do you want to do? Each audience member answers in turn to progress the narrative through the network of rooms, so you have to keep a firm hold on your mental compass while listening out for potential solutions to apparent dead-ends and locked doors. Set entirely in a maze of Kriebel's imagining, it's a piece of promenade theatre you undertake without lifting a finger, and gaming-inspired performance in its purest form." Bela Todd, Arts Journalist.
"[Kriebel's] words are powerful, conjuring rooms without you even leaving your seat. The timer went and our cries of disappointment were spontaneous and real… This game is absorbing, enlightening and often funny."  Londonist
"The Unbuilt Room is not only clever, but it is fun… There are but a few theatrical productions that can combine humour and entertainment with the profound, this is one of them."  Brighton Magazine
The Unbuilt Room – Extended from Seth Kriebel on Vimeo.