Frontrunner Farewells: Megan Seabright
Thu 19 Sep 2019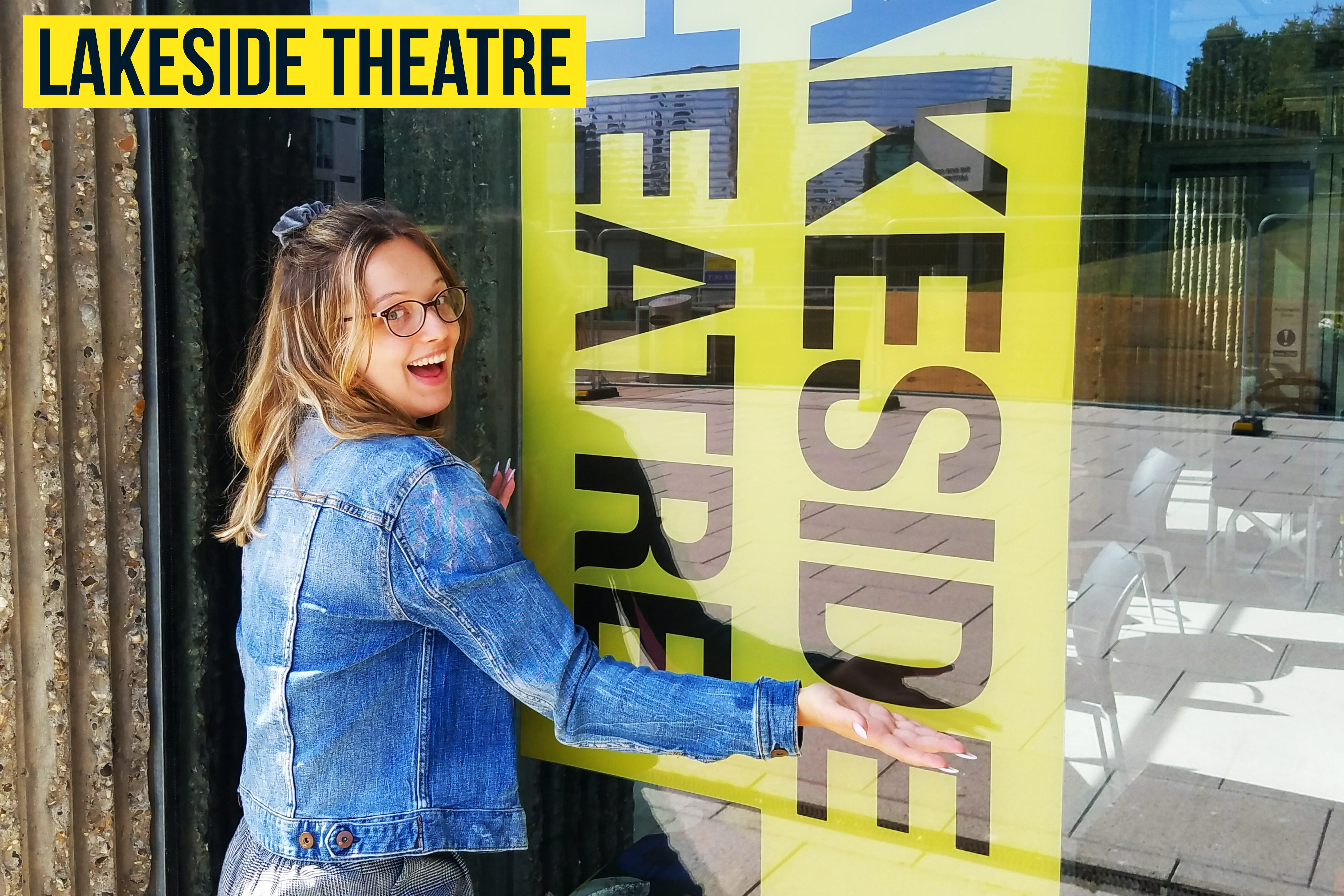 It's been 3 weeks since we sadly waved goodbye to our fabulous marketing Frontrunner Megan Seabright. Before she left she gifted us with an interview all about her experience.
What has been your best moments?
I really enjoyed the weekly team meetings as it gave us all a chance to be creative and bounce off one another. Meaning new and fun ideas were created for marketing and much more.
What show have you enjoyed working on and why?
I enjoyed working on Bleak House. This is something the Theatre has never done before and to be a part of it was fab. I loved researching target audiences and the challenge that came with it. Everyone should definitely buy tickets!!
Which show do you wish you were still here to work on?
The show I wish I was there to work on would be Beowulf that's happening on the 14 Nov. I had the opportunity to take an interactive theatre-making module in my final year, which I loved! So to be able to work on an interactive show would have been amazing.
What has Lakeside Theatre meant to you as a student and staff member?
The Lakeside Theatre overall is a safe place where anyone is welcome. As a drama graduate, the Lakeside Theatre was like a second home, with all the time spent in there. Oh, and the drink prices are super cheap.
Advice for the next Frontrunner?
To future Frontrunners, I'd say throw yourself into the role and have fun. It is an amazing opportunity topped off with working in a welcoming and fab team.
Has the Frontrunner role given you a better idea of what you want to do in the future?
The role solidified that I want to work in marketing and social media, however, for theatres and theatre companies.
We wish Megan all the best in her future endeavors and we are incredibly grateful to have had her as part of the team!
If you want to become part of the Lakeside Theatre team, look out for opportunities on our website throughout the year.
Click here to have a look at our full programme for the autumn term.
Related
Interview with Bleak House cast Aimee Pollock