Coming up: Love, loss and…fish balls?!
Mon 29 Oct 2018
Ahead of this week's performance of 'Wot? No Fish!!' we catch up with the show's creator, Danny Braverman, about this autobiographical journey into his family's history of love, loss and…fish balls?!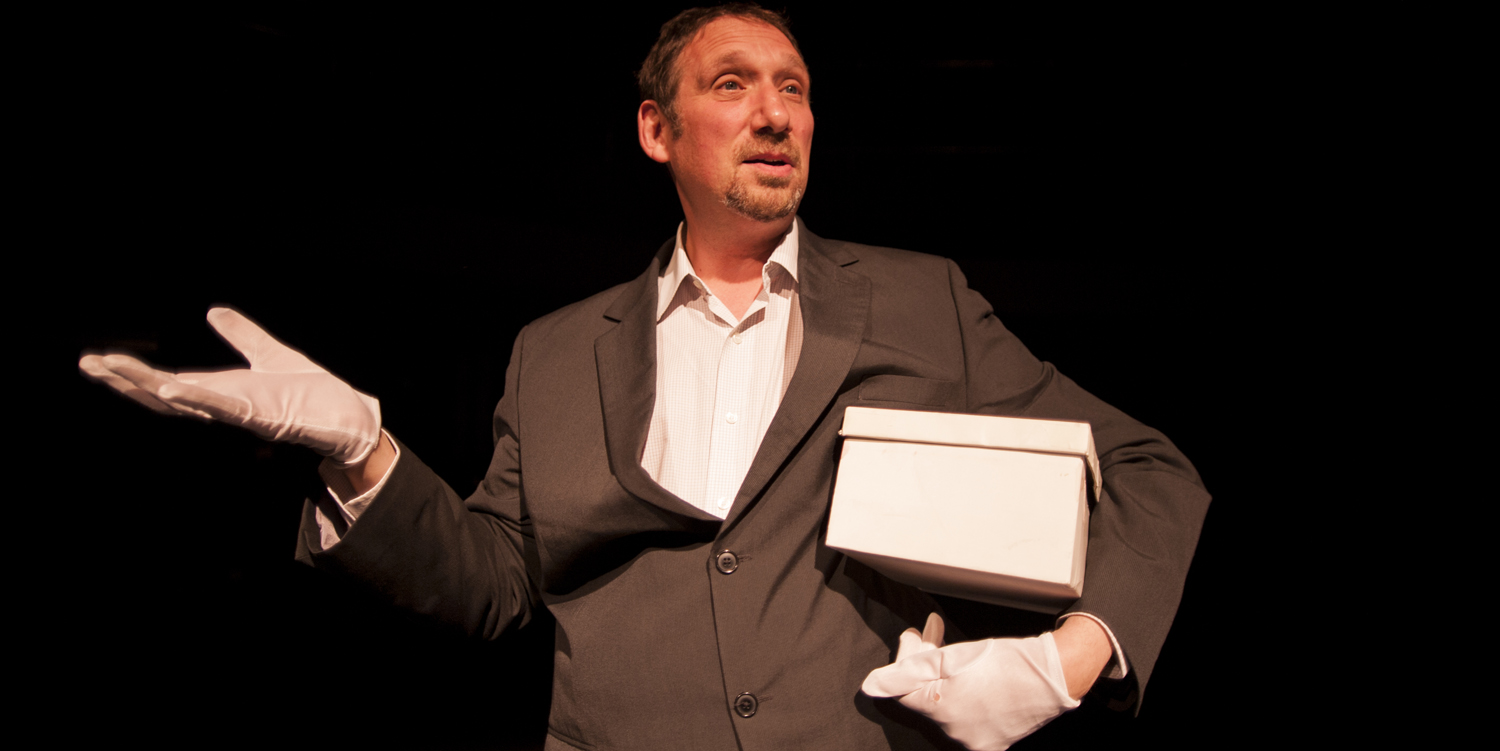 How have your family responded to this piece, it seems really personal?
They've all been very supportive. Although the "villain" of the piece is now dead, those who knew her say the portrayal is pretty accurate…
Who is the most inspiring person you've worked with and why?
That's very hard to answer.
At the front of my mind at the moment is my late friend and mentor David Johnston, who died last year. David was my boss for a bit and was a pioneering producer of theatre for young audiences.
What was inspiring about DJ, as we knew him, was the way he left his ego at the door and dedicated his career to developing the artistic talent of others. He was a brilliant divergent thinker and always asked you a question that made you look at your work from another angle.
I'm putting together a conference in his honour at Goldsmiths College on November 17th.
Do you have any specialist skills – anything from stilt walking to dress-making – which you work into your work?
None – I play a bit of trumpet and piano. I used to use them back in the last century a bit, but I've let them lapse shamefully.
What's the highlight of your career to date?
I think being Head of Education at Theatre Royal Stratford East. It allowed me to really develop a whole suite of connected projects with some long-term impact and led to me writing my book about using drama in education, Playing a Part: drama and citizenship.
Of course, Wot? No Fish!! has been an artistic highlight. Although it's been presented in some pretty high profile venues and festivals, it's the gigs with mixed family audiences in places as far apart as Geelong (Australia), Arhus (Denmark) and Gloucester (UK) I remember best.
What's been your most embarrassing moment on stage?
The fire alarm went off during a Friday night Wot? No Fish!! show at a very emotional moment. The auditorium was evacuated and when we came back, all I could think of to say was: "That's God getting his revenge for me working on Shabbos (the sabbath).
Any tricks for remembering your lines?
Stay in the moment.
Always be clear of the intention behind every line and action you do and never play the effect of the thing that you think worked the night before.
Describe your show in 3 words…
Moving, funny, helix (…you'll have to come to understand why the last word is important!)
See Wot? No Fish!! this Thursday, 7.30pm.
Save money, book your ticket in advance HERE.