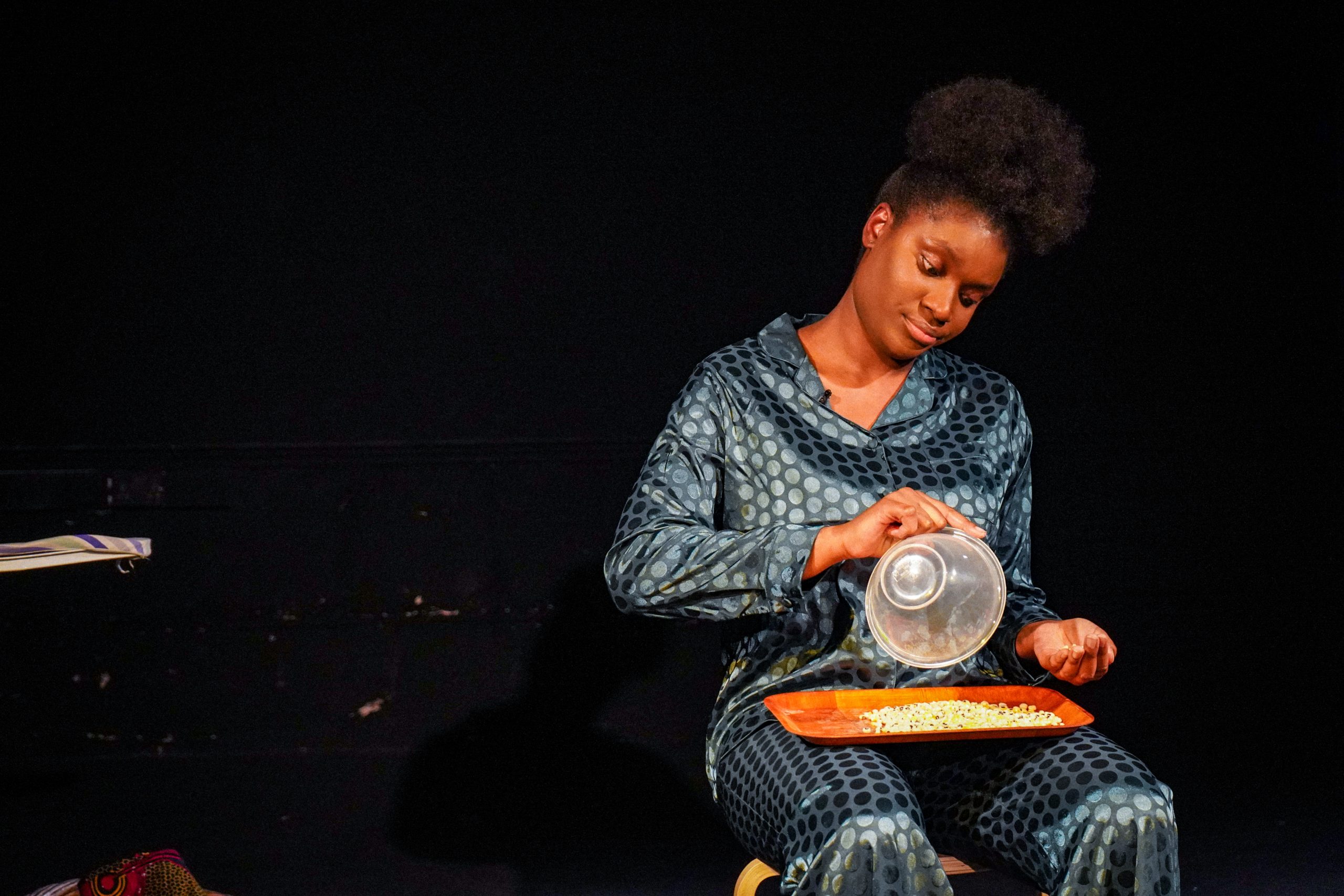 You Are African First Before Anything
Thu 19 Oct
You Are African First Before Anything
By Ophelia Charlesworth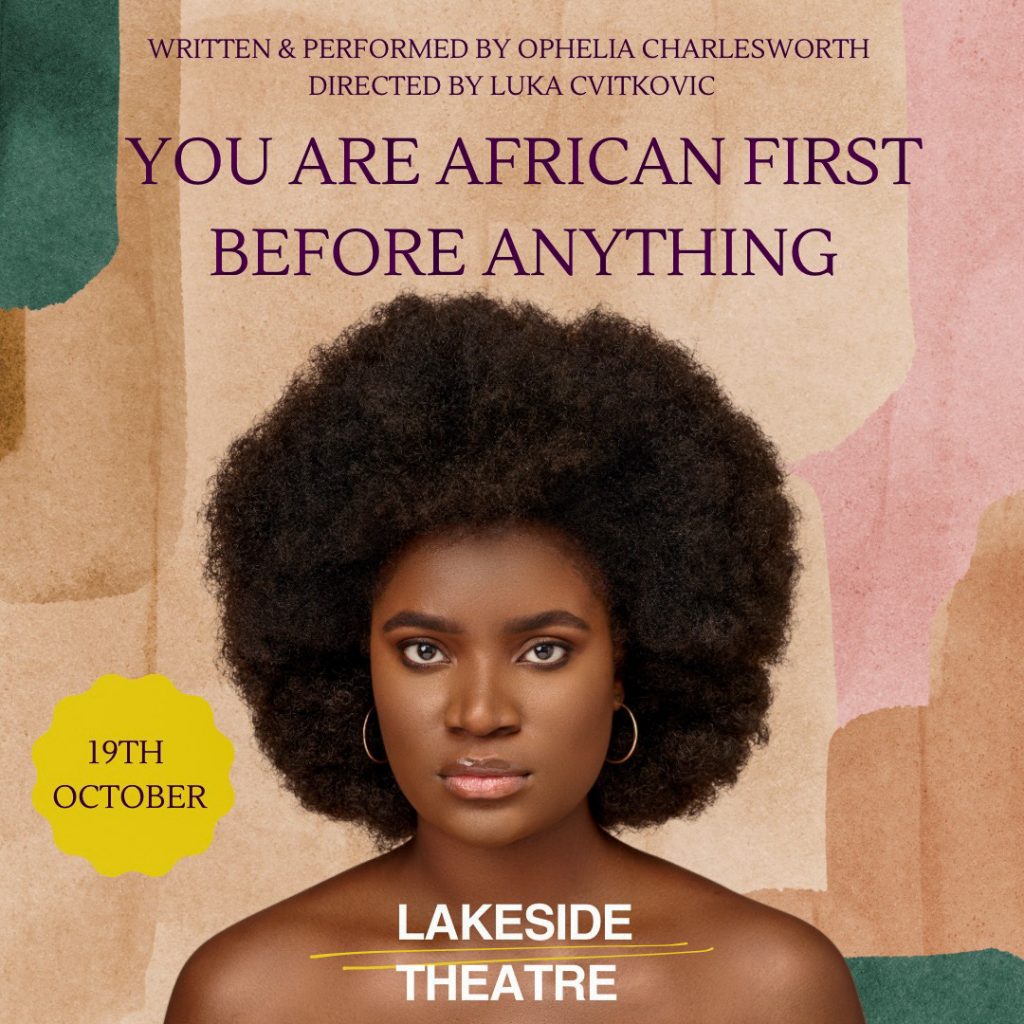 In commemoration of Black History Month, the much-anticipated return of 'You Are African First Before Anything' is here, and it's even more spectacular due to overwhelming demand.
Catch this captivating performance at the Lakeside Theatre on the 19th of October 2023.
This semi-autobiographical one-woman show delves deep into the intricate dynamics of the African mother-daughter connection. Meet Chile, a brilliant and ambitious woman in her mid-twenties, embodying the captivating fusion of her British upbringing and rich Nigerian heritage.
In a clash of dreams, she aspires to a thriving career and the embodiment of feminist ideals, which collide head-on with her Nigerian mother's deeply-rooted traditional values, placing marriage at the forefront of a woman's fulfilment. As Chile grapples with the desire to forge her unique path while wrestling with potential strains on her mother-daughter relationship, we witness the inspiring transformation of the empowered woman she is destined to become.
University of Essex Law graduate-cum-successful theatre company operator, Ophelia Charlesworth, brings her much anticipated show to the Lakeside Theatre and is followed by a 15 minute Q&A session.
Thu 19 Oct

19:00

Advance Prices: £6 UoE Students, £10 Concession, £15 Full / On the Door Prices: £8 UoE Students, £12 Concessions, £16 Full
Book Now