Tue 11 Dec 2018
Get your ticket to this year's pantomime RIGHT HERE.
Mon 10 Dec 2018
Hello lovelies!
Rio here with your latest Pantomime update…
Journey to Oz opens THIS WEEK and we're super excited.
The cast and crew have been working hard to create the Wizard's giant head and it's now complete – we've finally got the eyes and mouth moving! (Here's a sneaky peek of some of the set design…but you'll have to come to the show to see the final masterpiece).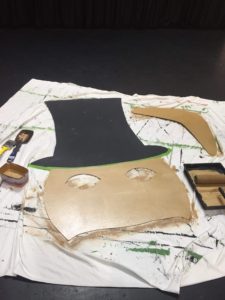 On top of all this set building, the cast are getting into shape with long dance and singing rehearsals and loving every single minute of it. (Take a look at them in action below!)
We finished choreography for the classic pantomime fight scene, which is sure to make you giggle (there are bananas, fluffy hand cuffs and some epic dance moves).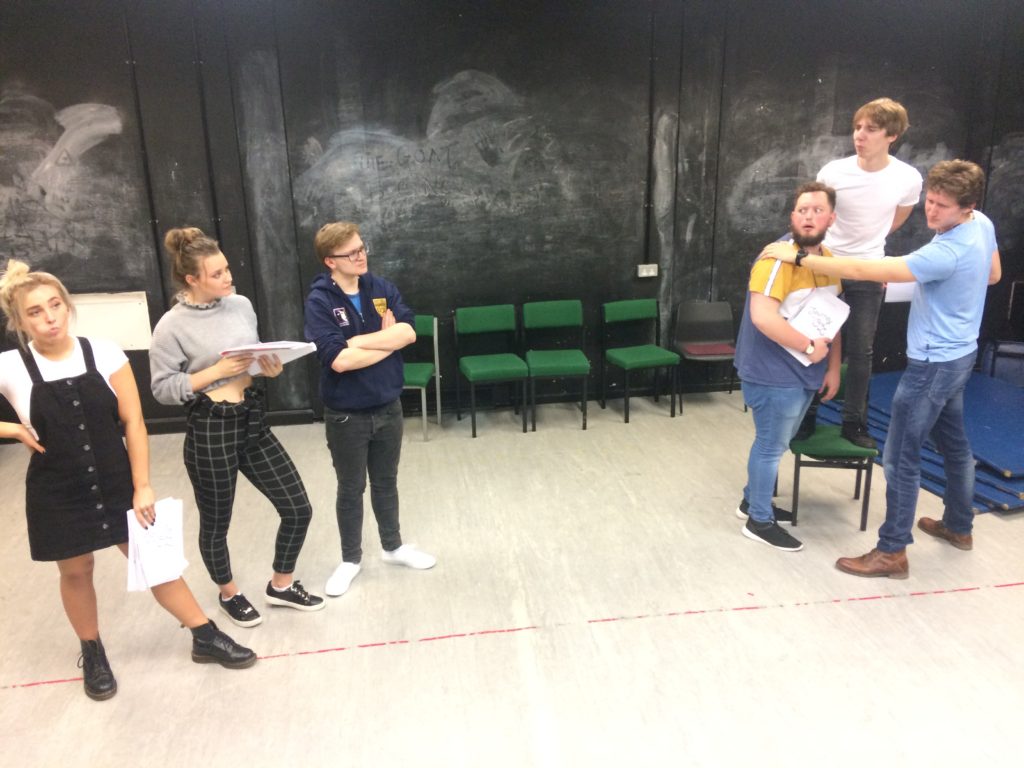 We've completed a run through of the show and I couldn't be prouder of the work everyone's putting in. It's so rewarding watching everyone enjoy the process and we're still finding the jokes funny, even after hearing them a hundred times!
Keep an eye on our socials for more updates this week and don't forget to BOOK YOUR TICKET to join us down the yellow brick road!
Tippitty Swoon! See you soon.
Rio
(Lakeside Theatre Frontrunner and 'Journey to Oz' Director )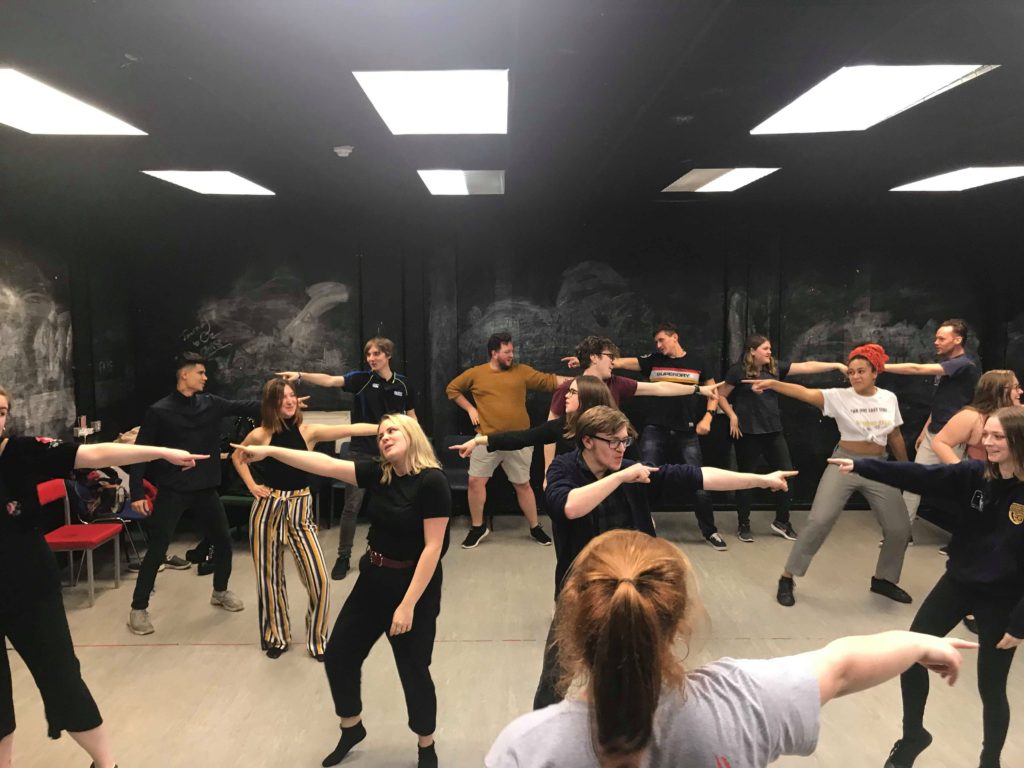 Fri 30 Nov 2018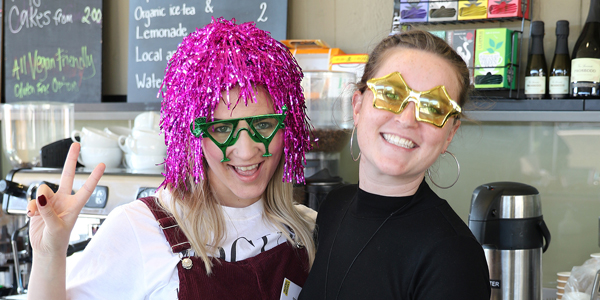 Want to join our team? Of course you do!
We're currently looking for talented people for the following roles:
Take a look at the job packs and get your application in by midday on Friday 7 December.
Any questions, email us on arts@essex.ac.uk.
Good luck!
Wed 21 Nov 2018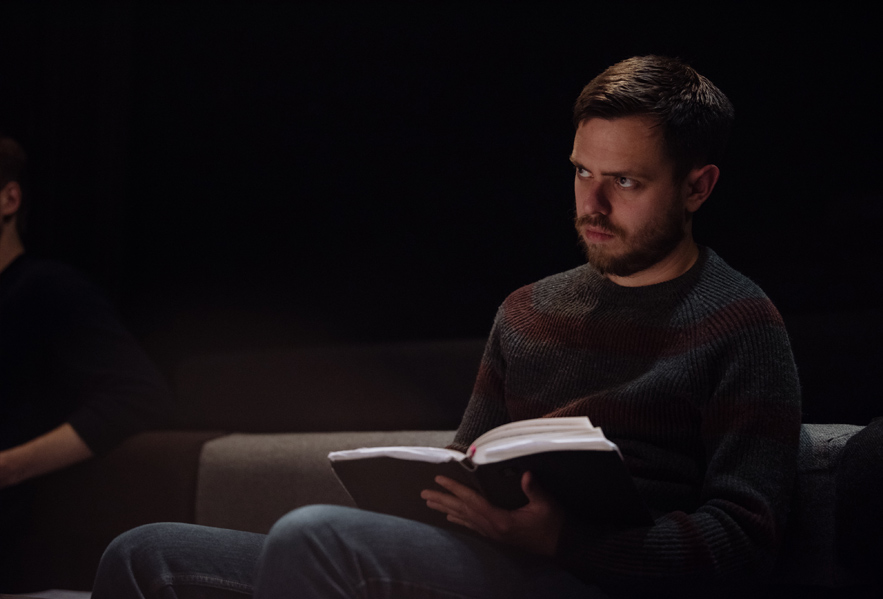 A new play examining controlling behaviour in a gay male relationship premiered in London this week. Now, the creators need your feedback to develop it.
HOLD is written by Rich Chilver, an associate artist of Lakeside Theatre.
Rich is hosting two rehearsed readings in our studio space this Friday (23 November at 4.00pm and 7.45pm). He is hoping Essex audiences will help shape the show which is about domestic abuse.
He explained:
"I am trying to show that no one is inherently bad, but that social and emotional isolation can help perpetuate the cycle of abuse".
Director Alex Vendittelli added:
"In working closely together on this piece Rich and I have both challenged our perceptions of relationships and stereotypes. It's not a comfortable story, but our intention is to generate honest and open discussion for audiences of any sexuality. Despite the serious nature of the subject matter there is also some lightness and humour in the story, and ultimately it offers hope and redemption."
Want to help shape the play? Get your £4 ticket today.
Fri 16 Nov 2018
The annual Theatre Arts Society Pantomime is underway!
We chat to Rio Topley, one of the directors, to hear what they have in store for us this year…
What made you want to direct this year's Panto 'Journey to Oz'?
Georgie and I had a go at directing a studio slot at Lakeside last year and both enjoyed it. We were thinking of directing another studio slot when we heard about submissions to direct the panto. We thought, 'let's go for it!'
We both bring different things to the table when directing and it just seems to work. It's also an excuse to spend even more time together – we're like two peas in a pod!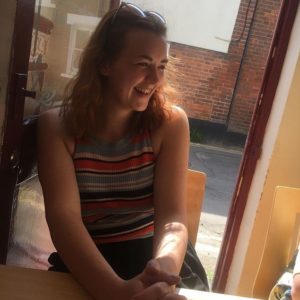 How organised do you have to be?
When it comes to organising rehearsals for 30 people it can be difficult. Luckily we have an amazing creative team to help us.
Tom, our production manager is the king of spreadsheets. He's always on top of everything; organising meetings, drawing up set designs and calming us down when we get stressed! He's made the early part of the panto process a breeze.
What do you prefer…acting or directing?
If I HAD to pick it would have to be acting.
I just love being on stage and feeding off the energy other people give you. I feel that my strength would be devising my own work, so it that way it includes a bit of both.
What's next for 'Journey To Oz'?
Rehearsals have begun and we're excited to see the cast grow and develop. With only 4 weeks until opening night, it's going to be a busy few weeks!
We've been blocking the scenes along with teaching the cast all the dance moves and songs.
The set build is nearly finished which is epic as this year's set is so big!
We had a few people come in a help over the weekend with painting the huge 16 foot wooden walls a bright green colour. So it is all coming along pretty well, I just can't wait for opening night!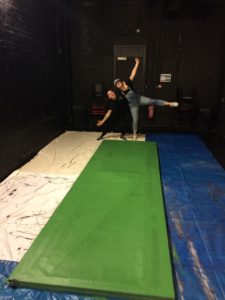 Follow TAS down the yellow brick road this Christmas, BOOK YOUR TICKET TODAY.
Want to support this year's panto? CLICK HERE.
Fri 9 Nov 2018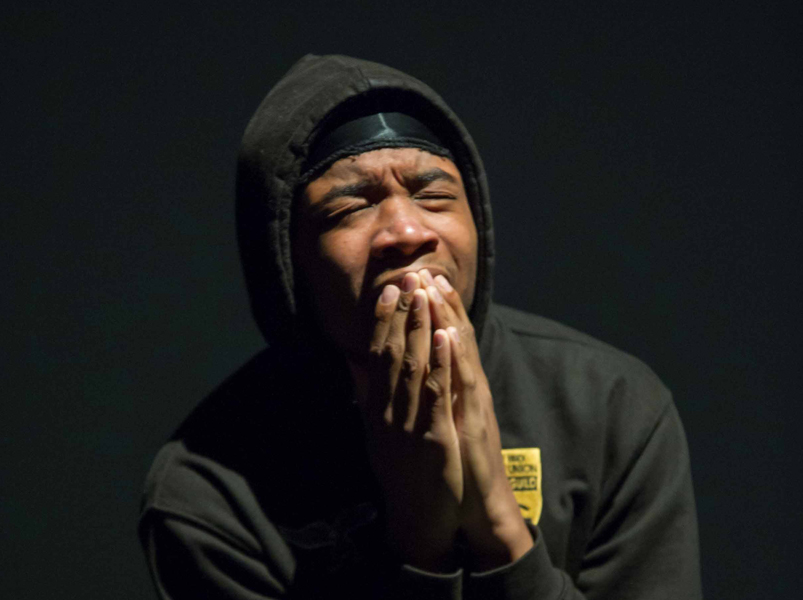 Applications for our Spring 2019 Season are…OPEN!
Every season we invite proposals from current and former University of Essex students to create shows for our Studio Theatre as part of our 'Homegrown' programme.
Since 2013, we've encouraged students and alumni to form companies and supported them to direct, produce and technically manage over 20 small scale productions in our studio space.
Don't study theatre? Don't worry!
We want to hear from anyone who has an idea for a show they want help bringing to life!
Interested?
For more information, head to our STUDIO SLOT page.
The deadline for submissions is Sunday 18th November at 11.30pm. 
Mon 29 Oct 2018
Ahead of this week's performance of 'Wot? No Fish!!' we catch up with the show's creator, Danny Braverman, about this autobiographical journey into his family's history of love, loss and…fish balls?!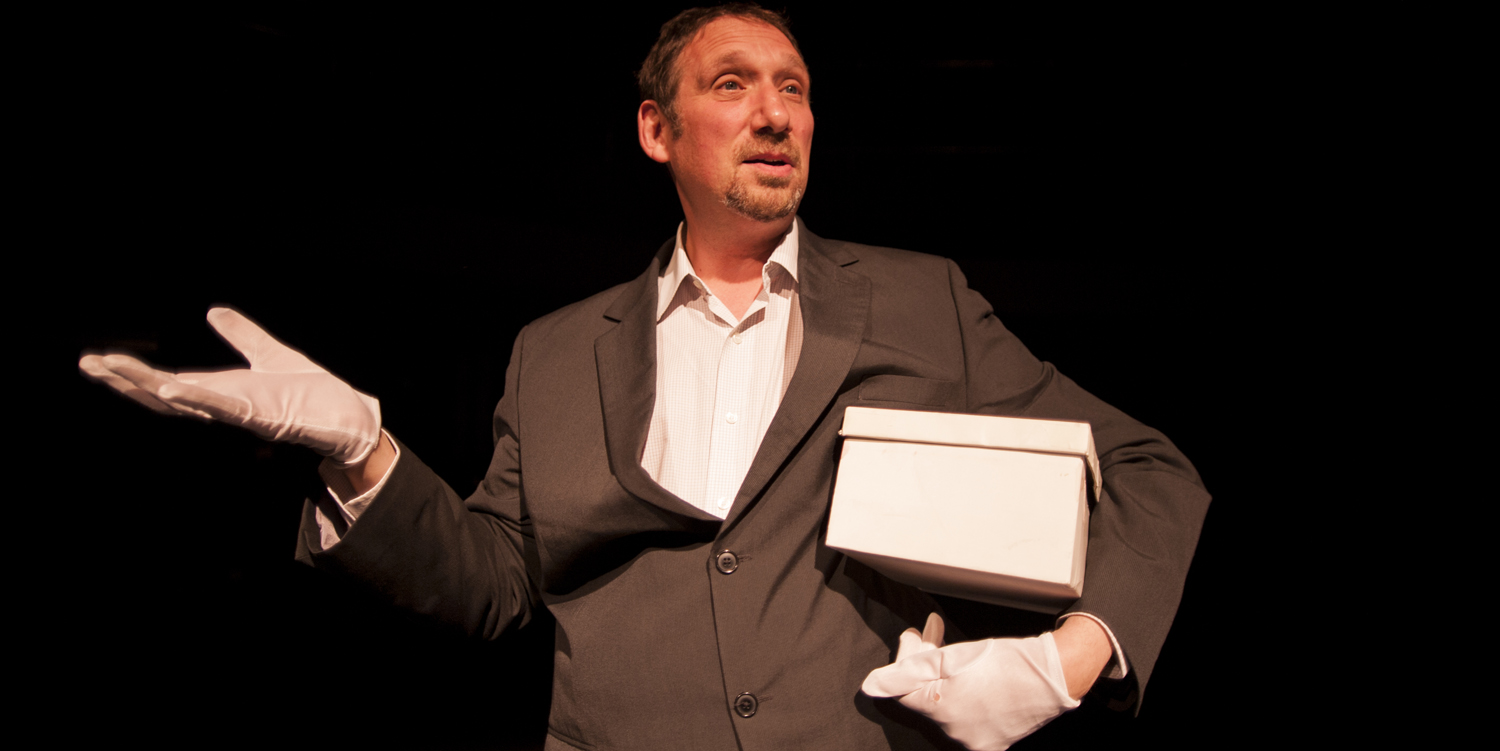 How have your family responded to this piece, it seems really personal?
They've all been very supportive. Although the "villain" of the piece is now dead, those who knew her say the portrayal is pretty accurate…
Who is the most inspiring person you've worked with and why?
That's very hard to answer.
At the front of my mind at the moment is my late friend and mentor David Johnston, who died last year. David was my boss for a bit and was a pioneering producer of theatre for young audiences.
What was inspiring about DJ, as we knew him, was the way he left his ego at the door and dedicated his career to developing the artistic talent of others. He was a brilliant divergent thinker and always asked you a question that made you look at your work from another angle.
I'm putting together a conference in his honour at Goldsmiths College on November 17th.
Do you have any specialist skills – anything from stilt walking to dress-making – which you work into your work?
None – I play a bit of trumpet and piano. I used to use them back in the last century a bit, but I've let them lapse shamefully.
What's the highlight of your career to date?
I think being Head of Education at Theatre Royal Stratford East. It allowed me to really develop a whole suite of connected projects with some long-term impact and led to me writing my book about using drama in education, Playing a Part: drama and citizenship.
Of course, Wot? No Fish!! has been an artistic highlight. Although it's been presented in some pretty high profile venues and festivals, it's the gigs with mixed family audiences in places as far apart as Geelong (Australia), Arhus (Denmark) and Gloucester (UK) I remember best.
What's been your most embarrassing moment on stage?
The fire alarm went off during a Friday night Wot? No Fish!! show at a very emotional moment. The auditorium was evacuated and when we came back, all I could think of to say was: "That's God getting his revenge for me working on Shabbos (the sabbath).
Any tricks for remembering your lines?
Stay in the moment.
Always be clear of the intention behind every line and action you do and never play the effect of the thing that you think worked the night before.
Describe your show in 3 words…
Moving, funny, helix (…you'll have to come to understand why the last word is important!)
See Wot? No Fish!! this Thursday, 7.30pm.
Save money, book your ticket in advance HERE.
Wed 10 Oct 2018
After seeing The Flop, Jordan, the Community Officer for the Theatre Arts Society, shares some thoughts on the show…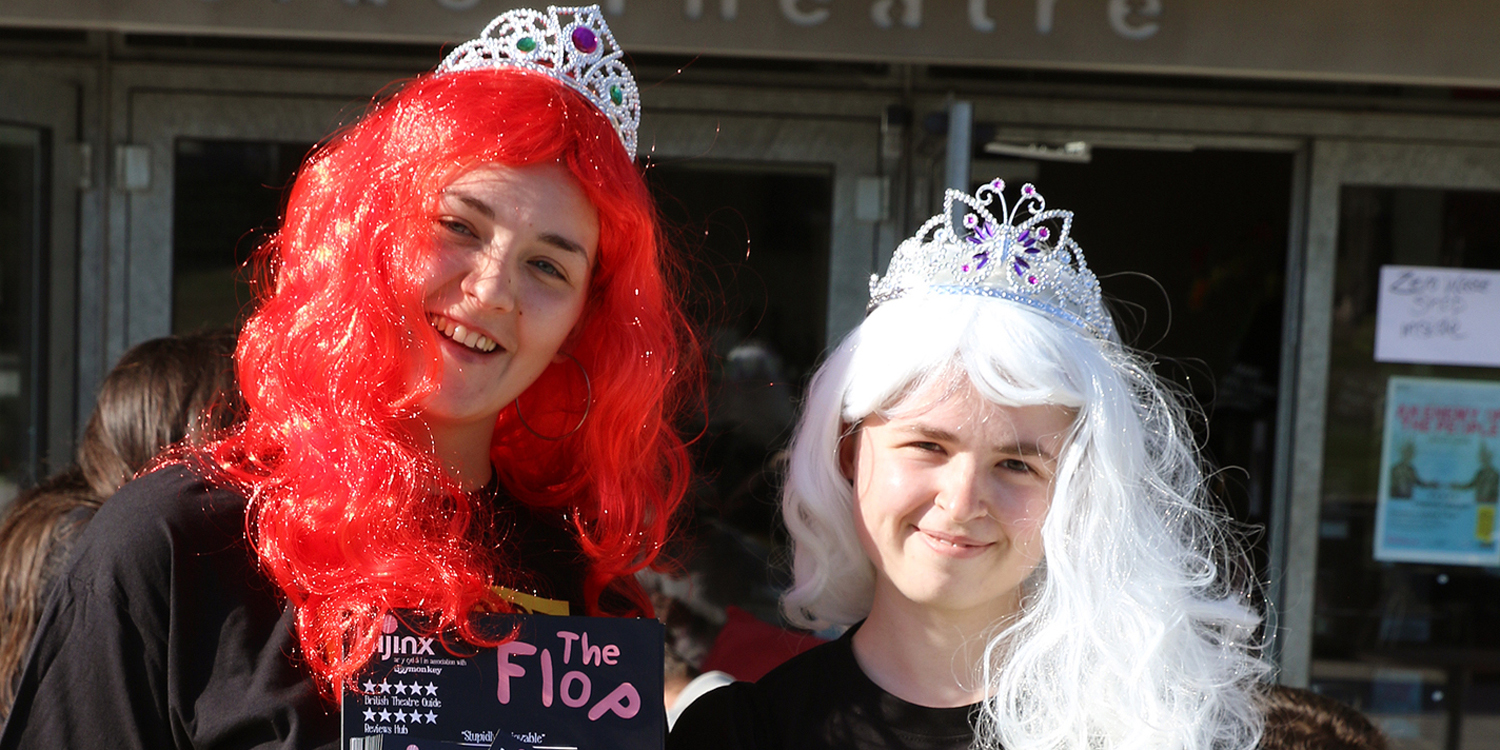 Getting in the mood
"Hijinx Theatre and Spymonkey brought us 'The Flop', a comedic show based on a true story set in 17th century Paris when impotence was illegal.
Containing live music, wigs, and spooning – what better way to prepare for a show as ridiculous as this than a wig party?! The Lakeside team invited the Theatre Arts Society to the café before the show for drinks, snacks, and allowed to try a variety of colourful wigs and hats!"
What did you think of the show?
"I read lots of fantastic reviews from the Edinburgh Fringe Festival but the show exceeded my expectations. Everything the cast did seemed so effortless that it was difficult to tell which parts of the show were scripted, and which were improvised.
"Each cast member was brilliant in their own way and their different talents worked together to form the most ridiculous and enjoyable show I have ever seen.
"Every joke was presented in such a wonderfully skilful way that it was impossible for the audience to stop laughing. The humour of the show ranged from wordplays and slapstick to tales about hedgehog dreams, songs, and many more ridiculous things, each more hilarious than the next.
"As the show went on, it became more and more chaotic, but the audience was never lost or forgotten, and some even became a part of the show!"
Review the show in one sentence…
"The perfect mixture of chaos, fun, and brilliant casting, The Flop offers the audience one of the most entertaining and unforgettable hours of their life."
Coming to see An Enemy of the People tomorrow? Send us your review!
Email arts@essex.ac.uk. 
Tue 9 Oct 2018
This week, Flintlock Theatre bring their irreverent style to Ibsen's classic play, An Enemy of the People.
They promise to deliver:
a high energy cast of five actors
a bold soundtrack
projection and digital engagement during the performance
Take a look at the trailer to see what you can expect.
Interested? Of course you are.
Now, save your pennies and book your ticket in advance.
Flintlock ENEMY OF THE PEOPLE teaser 2 from Flintlock Theatre on Vimeo.
Mon 1 Oct 2018
Described by critics as a "hoot", The Flop is coming to Lakeside Theatre this Thursday (4 October) and we can't wait!
We chat with actress Jess Mabel Jones, who plays Marie in the 'saucy farce'. She tells us about the importance of making inclusive theatre (and corpsing on stage!)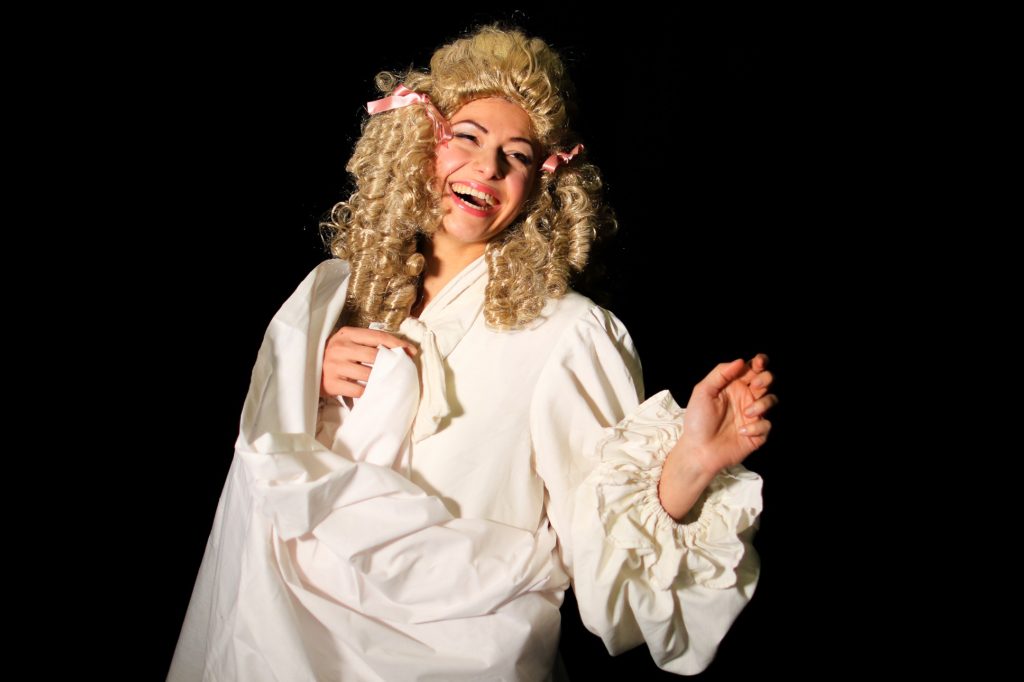 What got you interested in theatre?
It started with the year 6 production of Bugsy Malone at primary school.
Who is the most inspiring person you've worked with and why?
Anyone who is kind and anyone who creates an inclusive, joyful and democratic working environment.
What formal training have you done?
I trained at Rose Bruford.
Do you have any specialist skills which you work into your repertoire?
I'm a puppeteer!
Which role do you regard as the highlight of your career to date?
In 2015 Touretteshero and I turned our myth-busting comedy show into a live TV special. It was the last ever broadcast from the iconic Television Centre before its demolition. You can watch it on BBC iPlayer (our programme, not the demolition).
What has been your most embarrassing moment on stage?
Any one of my early-career gigs.
Ever corpsed on stage?
All the time. If you're not finding it funny, it's probably not a funny show.
Big plans for the future?
To make new work with brilliant people.
Any advice for aspiring theatre-makers?
Be kind, be inclusive, take care of each other and expect to be cared for. Call out what's not good enough. Talk lots and expect to learn from one another. Fight for those not privileged enough to be in the room, or better, invite them in.
Want to see Jess and the rest of the Hijinx team in The Flop this Thursday?  Book your ticket HERE.
(p.s two members of our Lakeside Team watched the show at the Edinburgh Fringe and LOVED it.)