Mon 4 Feb 2019

What or who got you interested theatre? 
When I was five years old I was obsessed with Robin Hood and Knights so my Dad introduced me to the Lawrence Olivier film of Henry V. I was instantly hooked and watched it every day. That makes me sound like a little twerp doesn't it?
Oh well, it's the truth. I'm a nerd.
Were any members of your family involved in the theatre?
No, but my dad was a musician so financial, emotional and intellectual instability were instilled in me from a very young age.
Who's the most inspiring person you've worked with?
I'm constantly inspired by and in awe of my incredible friends, and I try to work with them as much as possible. The shows I have made are (I hope) inflected with their greatness.
What formal training have you done?
I went to Drama Centre in London, I made lots of friends and spent an awful lot of time in the pub. it was excellent and I learned a great deal about people and pints… and art of course. Mainly art.
Most embarrassing moment on stage?
All the time I suppose, from being naked to making myself laugh, or rather letting the audience make me laugh!
Highlight of your career?
Having my shows Team Viking, A Hundred Different Words for Love and Revelations published.
(The book is called "Songs of Friendship" available in all good bookshops now).
I never thought I'd make a book so the reality of it hasn't really sunk in.
Big plans for the future?
I think all plans for the future are big plans… and yes, I hope to continue to tour my first three shows nationally and internationally as well as making more things that audiences enjoy with my friends.
Tell us one piece of advice you wish someone had given you when you were a student…
Worry less, and if you can't do that at least stop worrying about worrying.
Summarise your show in 3 words.
Funny. Sad. Love.
We can't wait to see the show this Valentine's Day!
Tue 29 Jan 2019
Josh Middleton is an accordionist who joined multi-award winning Don Kipper in 2013.
He tells us about his passion for music and his most embarrassing moment on stage…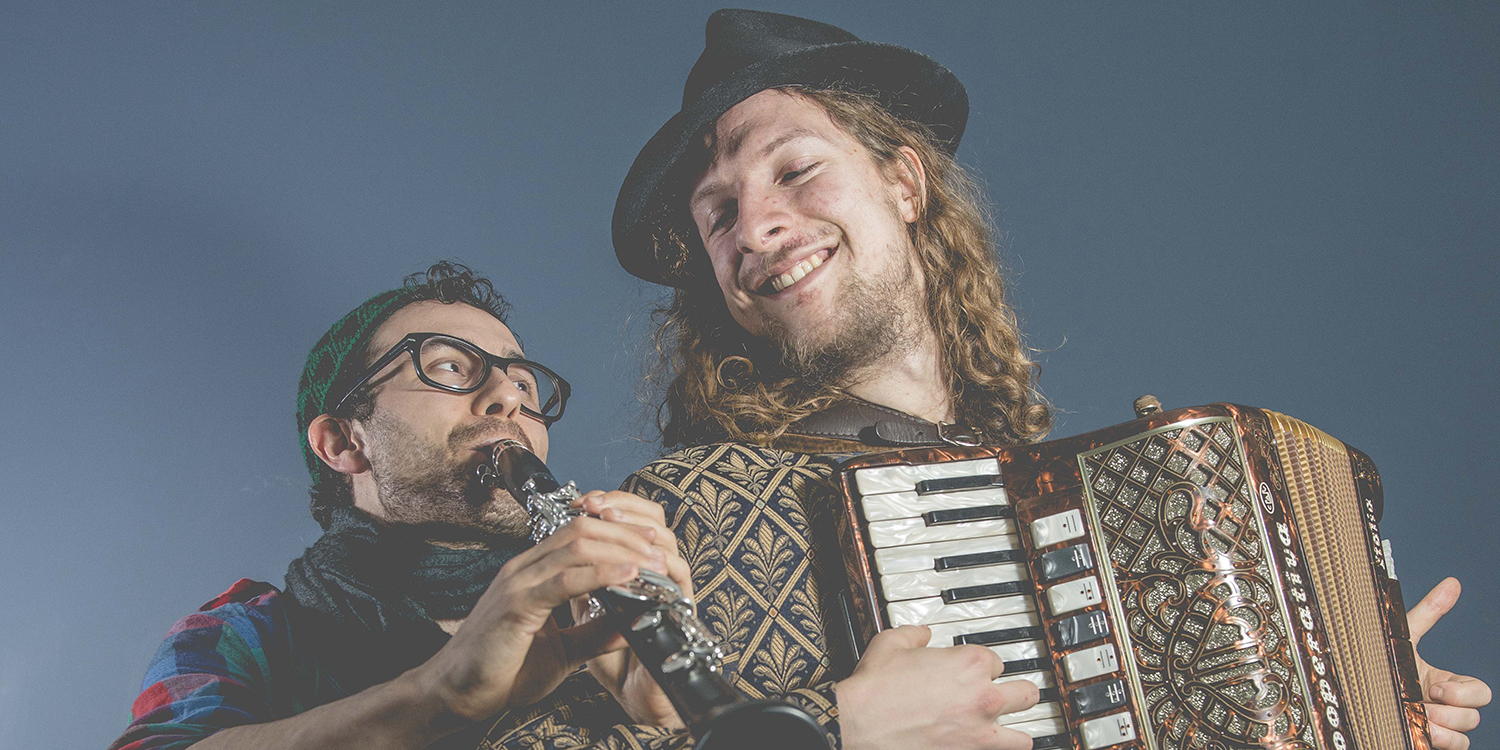 Summarise a Don Kipper performance in three words.
Fiery, soulful, propulsive.
What or who got you interested in Jewish and Roma music-making? 
Each member of the band has their own journey into these styles of music, mine was through the accordion.
There's virtuosity, combined with emotion and subtlety in both these styles.
Tell us about your musical training…
I have a degree in ethnomusicology but my 'training' is mostly on the job! I've been gigging for puppet shows with my family's business Puppet Theatre Barge since I was 12.
Who's the most inspiring person you've performed with?
Probably Frank London, his energy is infectious and his ability to get the best out of each member of his ensemble is inspiring. He was a real privilege to play with.
Do you have any specialist skills that you work into your repertoire during performances to keep energy in the room?
I guess I add my own style of performance which stems from the theatre world I grew up in. Basically, never play with your eyes on your feet, always play out to the audience.
Which experience do you regard as the highlight of your career to date (apart from returning to Lakeside Theatre of course!)
Playing at the BBC3 stage at the World of Music Arts and Dance Festival (WOMAD) to over 1000 people – it was amazing!
What has been your most embarrassing moment on stage?
I was once playing in a band (not to be named) and the singer started in the wrong key. He then proceeded to yell at the sound guy and storm off stage, leaving the rest of us standing there. That was the end of the gig.
One piece of advice you wish someone had told you as a student?
To use my little finger on my left hand! It's an accordion thing…
Want to see Josh perform?
Thu 10 Jan 2019
We speak to Tazi Amey, a second year drama student and director of A History of Breathing – our first studio show of 2019.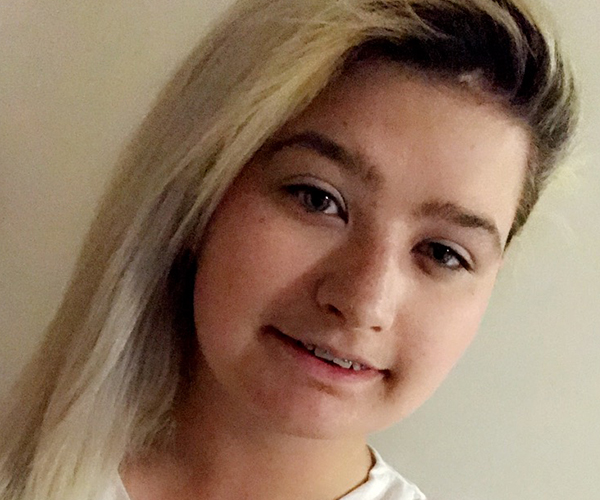 1) What got you interested in theatre?
I've been in local theatre productions for as long as I can remember but it wasn't until i watched some 'Starkid' Productions online that I realised working in theatre is what I wanted to do with my life.
2) Who is most inspiring person you've worked with and why?
I recently worked as chaperone backstage on a professional pantomime at Lowestoft Marina Theatre with Anthony Sahota who played the title role of Peter Pan. Watching him interact with the cast and crew was amazing. The most inspiring thing was seeing how to spoke to the younger members of the cast, telling them to never give up on their dreams even if the path gets difficult.
3) Tell us about your course and your experience at Essex
I study drama which has been a really interesting course so far and has helped me think about what I want to do in the future. I'm trying to get involved in as much as I can to have a good experience while at University joining societies, vTeam and the SU Crew.
4) If you were an actor, what role would you most like to play and why?
I don't really have an ideal role although I would like to perform in pantomimes. It's one of my favourite forms of theatre – I just love the joy it brings people.
5) What's your dream job?
Stage manager.
6) Any useful tips to pass on to students aspiring to put on some work in the studio?
Don't stress, just make sure you have a strong production team and cast then everything will fall into place.
7) One piece of advice you wish someone had told you in your first year at Essex.
Your future will change and it's nothing to be scared about. I came to Essex thinking I wanted to act and instead in first few months I actually discovered that I love working in tech and stage management. Don't waste time panicking about what you want to do, it will find you.
CLICK HERE to find out more about Tazi's show A History of Breathing.
Tue 11 Dec 2018
Get your ticket to this year's pantomime RIGHT HERE.
Mon 10 Dec 2018
Hello lovelies!
Rio here with your latest Pantomime update…
Journey to Oz opens THIS WEEK and we're super excited.
The cast and crew have been working hard to create the Wizard's giant head and it's now complete – we've finally got the eyes and mouth moving! (Here's a sneaky peek of some of the set design…but you'll have to come to the show to see the final masterpiece).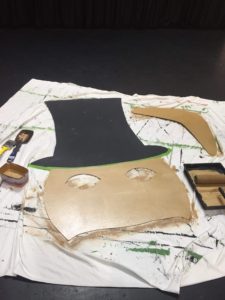 On top of all this set building, the cast are getting into shape with long dance and singing rehearsals and loving every single minute of it. (Take a look at them in action below!)
We finished choreography for the classic pantomime fight scene, which is sure to make you giggle (there are bananas, fluffy hand cuffs and some epic dance moves).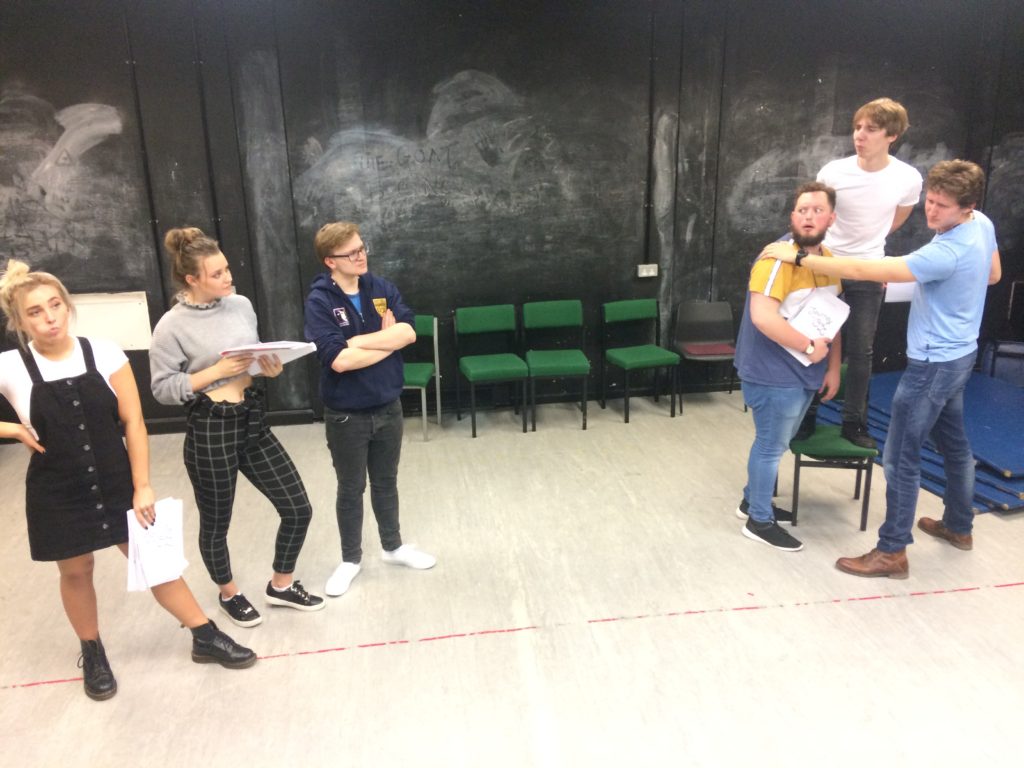 We've completed a run through of the show and I couldn't be prouder of the work everyone's putting in. It's so rewarding watching everyone enjoy the process and we're still finding the jokes funny, even after hearing them a hundred times!
Keep an eye on our socials for more updates this week and don't forget to BOOK YOUR TICKET to join us down the yellow brick road!
Tippitty Swoon! See you soon.
Rio
(Lakeside Theatre Frontrunner and 'Journey to Oz' Director )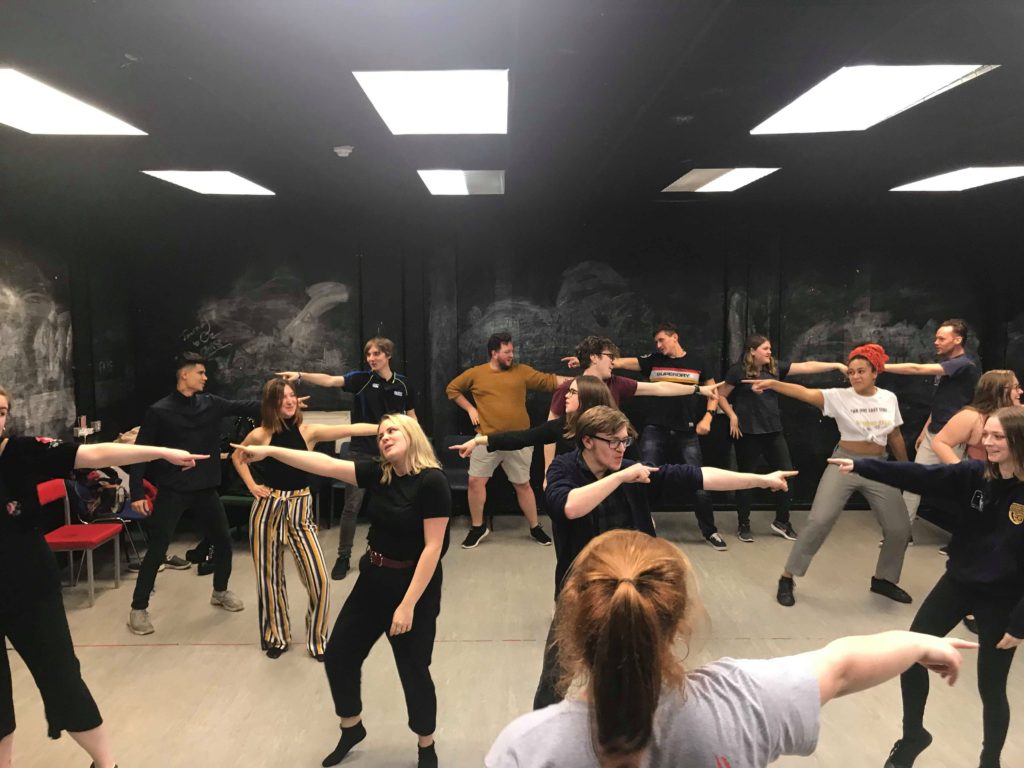 Fri 30 Nov 2018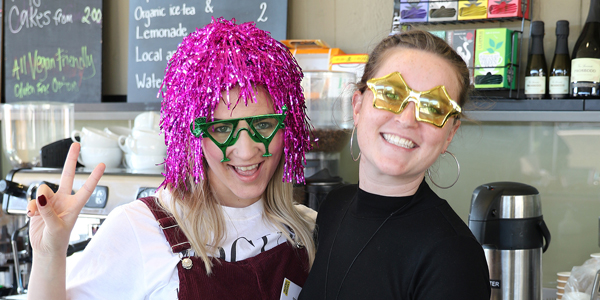 Want to join our team? Of course you do!
We're currently looking for talented people for the following roles:
Take a look at the job packs and get your application in by midday on Friday 7 December.
Any questions, email us on arts@essex.ac.uk.
Good luck!
Wed 21 Nov 2018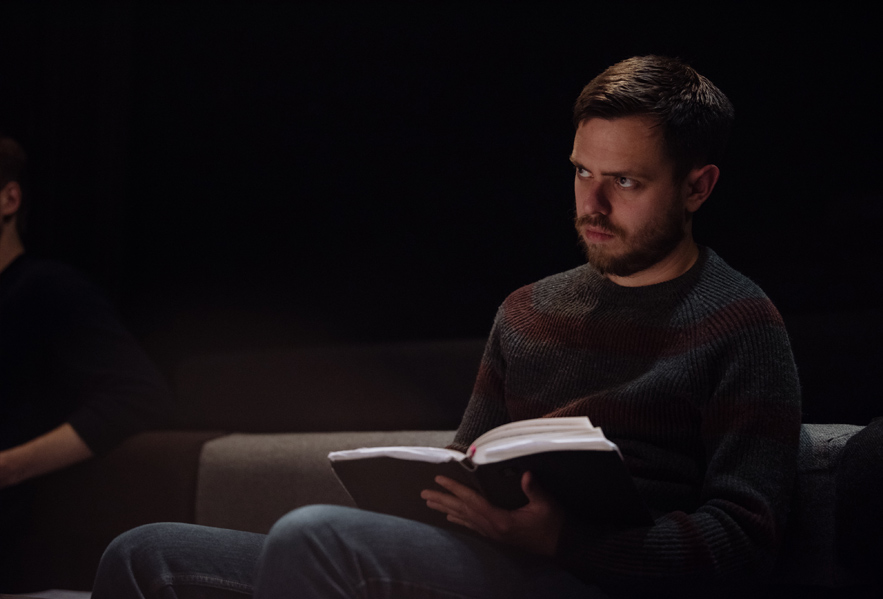 A new play examining controlling behaviour in a gay male relationship premiered in London this week. Now, the creators need your feedback to develop it.
HOLD is written by Rich Chilver, an associate artist of Lakeside Theatre.
Rich is hosting two rehearsed readings in our studio space this Friday (23 November at 4.00pm and 7.45pm). He is hoping Essex audiences will help shape the show which is about domestic abuse.
He explained:
"I am trying to show that no one is inherently bad, but that social and emotional isolation can help perpetuate the cycle of abuse".
Director Alex Vendittelli added:
"In working closely together on this piece Rich and I have both challenged our perceptions of relationships and stereotypes. It's not a comfortable story, but our intention is to generate honest and open discussion for audiences of any sexuality. Despite the serious nature of the subject matter there is also some lightness and humour in the story, and ultimately it offers hope and redemption."
Want to help shape the play? Get your £4 ticket today.
Fri 16 Nov 2018
The annual Theatre Arts Society Pantomime is underway!
We chat to Rio Topley, one of the directors, to hear what they have in store for us this year…
What made you want to direct this year's Panto 'Journey to Oz'?
Georgie and I had a go at directing a studio slot at Lakeside last year and both enjoyed it. We were thinking of directing another studio slot when we heard about submissions to direct the panto. We thought, 'let's go for it!'
We both bring different things to the table when directing and it just seems to work. It's also an excuse to spend even more time together – we're like two peas in a pod!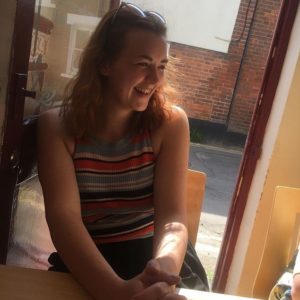 How organised do you have to be?
When it comes to organising rehearsals for 30 people it can be difficult. Luckily we have an amazing creative team to help us.
Tom, our production manager is the king of spreadsheets. He's always on top of everything; organising meetings, drawing up set designs and calming us down when we get stressed! He's made the early part of the panto process a breeze.
What do you prefer…acting or directing?
If I HAD to pick it would have to be acting.
I just love being on stage and feeding off the energy other people give you. I feel that my strength would be devising my own work, so it that way it includes a bit of both.
What's next for 'Journey To Oz'?
Rehearsals have begun and we're excited to see the cast grow and develop. With only 4 weeks until opening night, it's going to be a busy few weeks!
We've been blocking the scenes along with teaching the cast all the dance moves and songs.
The set build is nearly finished which is epic as this year's set is so big!
We had a few people come in a help over the weekend with painting the huge 16 foot wooden walls a bright green colour. So it is all coming along pretty well, I just can't wait for opening night!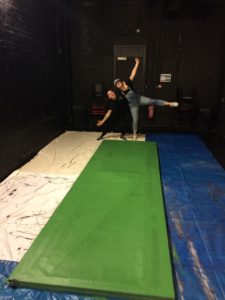 Follow TAS down the yellow brick road this Christmas, BOOK YOUR TICKET TODAY.
Want to support this year's panto? CLICK HERE.
Fri 9 Nov 2018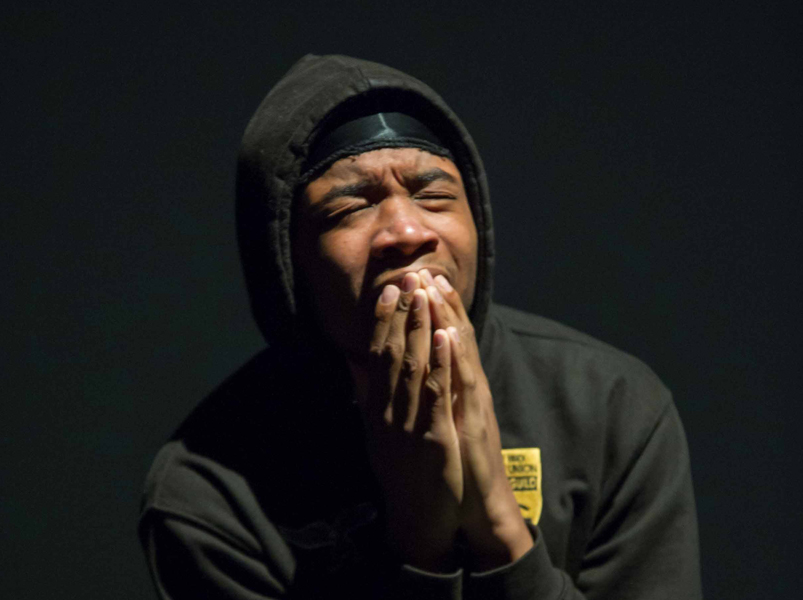 Applications for our Spring 2019 Season are…OPEN!
Every season we invite proposals from current and former University of Essex students to create shows for our Studio Theatre as part of our 'Homegrown' programme.
Since 2013, we've encouraged students and alumni to form companies and supported them to direct, produce and technically manage over 20 small scale productions in our studio space.
Don't study theatre? Don't worry!
We want to hear from anyone who has an idea for a show they want help bringing to life!
Interested?
For more information, head to our STUDIO SLOT page.
The deadline for submissions is Sunday 18th November at 11.30pm. 
Mon 29 Oct 2018
Ahead of this week's performance of 'Wot? No Fish!!' we catch up with the show's creator, Danny Braverman, about this autobiographical journey into his family's history of love, loss and…fish balls?!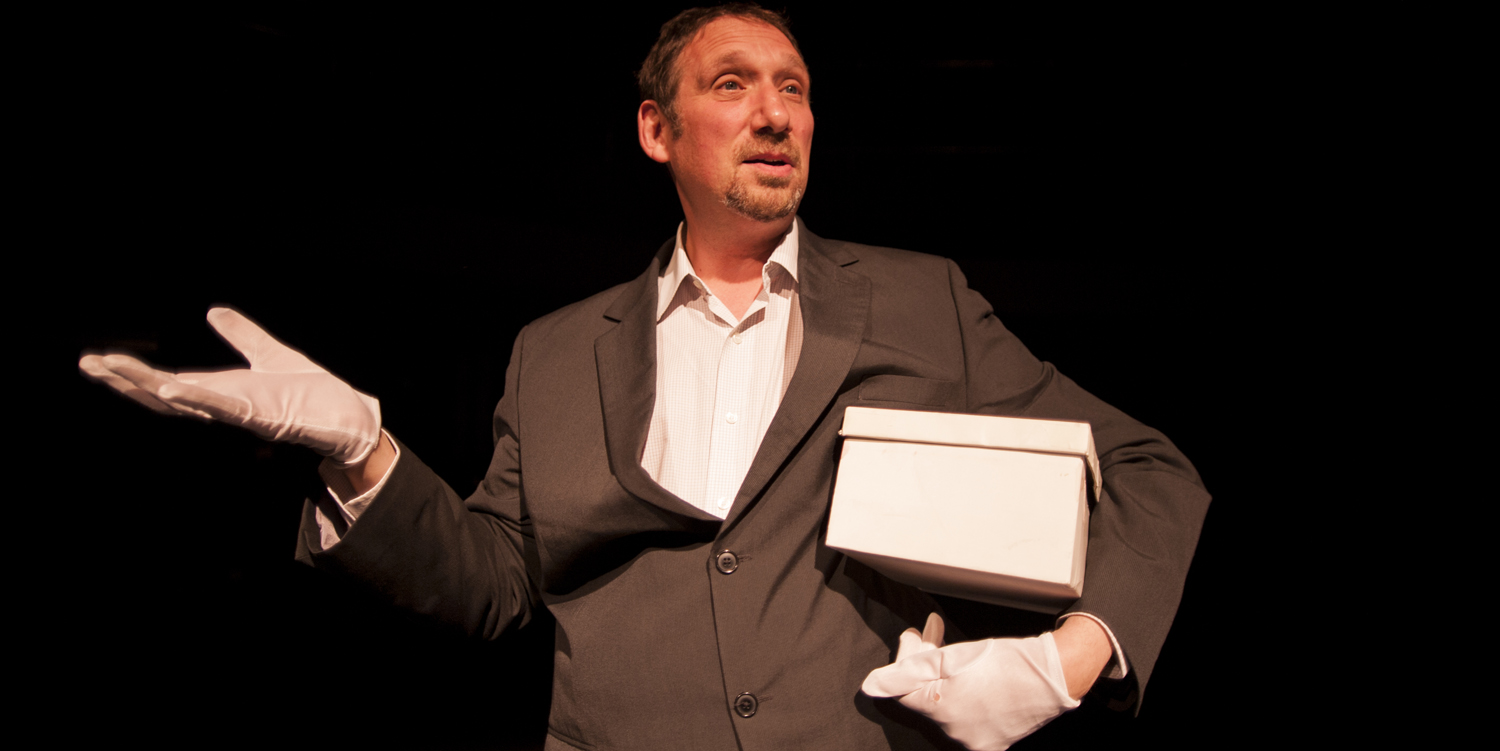 How have your family responded to this piece, it seems really personal?
They've all been very supportive. Although the "villain" of the piece is now dead, those who knew her say the portrayal is pretty accurate…
Who is the most inspiring person you've worked with and why?
That's very hard to answer.
At the front of my mind at the moment is my late friend and mentor David Johnston, who died last year. David was my boss for a bit and was a pioneering producer of theatre for young audiences.
What was inspiring about DJ, as we knew him, was the way he left his ego at the door and dedicated his career to developing the artistic talent of others. He was a brilliant divergent thinker and always asked you a question that made you look at your work from another angle.
I'm putting together a conference in his honour at Goldsmiths College on November 17th.
Do you have any specialist skills – anything from stilt walking to dress-making – which you work into your work?
None – I play a bit of trumpet and piano. I used to use them back in the last century a bit, but I've let them lapse shamefully.
What's the highlight of your career to date?
I think being Head of Education at Theatre Royal Stratford East. It allowed me to really develop a whole suite of connected projects with some long-term impact and led to me writing my book about using drama in education, Playing a Part: drama and citizenship.
Of course, Wot? No Fish!! has been an artistic highlight. Although it's been presented in some pretty high profile venues and festivals, it's the gigs with mixed family audiences in places as far apart as Geelong (Australia), Arhus (Denmark) and Gloucester (UK) I remember best.
What's been your most embarrassing moment on stage?
The fire alarm went off during a Friday night Wot? No Fish!! show at a very emotional moment. The auditorium was evacuated and when we came back, all I could think of to say was: "That's God getting his revenge for me working on Shabbos (the sabbath).
Any tricks for remembering your lines?
Stay in the moment.
Always be clear of the intention behind every line and action you do and never play the effect of the thing that you think worked the night before.
Describe your show in 3 words…
Moving, funny, helix (…you'll have to come to understand why the last word is important!)
See Wot? No Fish!! this Thursday, 7.30pm.
Save money, book your ticket in advance HERE.